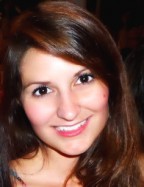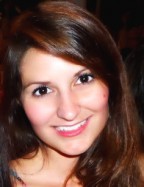 When I was asked to write this article about a-day-in-the-life of my job, I thought, sure! But once I actually sat down to figure out how to explain it, I realized how complicated it really is. Our simple goal is to work in the best interests of our clients, but this comes with a lot of hidden details. So instead of focusing on one particular day as an agent, I've created a list of responsibilities I feel are the most important to highlight. Hopefully this will give you a better understanding of the life of a literary agent.
In a simple list, each day is a combination of the following:
a) Clients / Editorial – Most of my time is dedicated to my clients. It is my job to manage their careers to result in the most success. This includes: editorial/story development with new projects and project under contracts (this can take up hours of my week), submission updates with editors, explaining contract negotiations, cover art discussions, getting ready for ARCs, putting together blurb lists, marketing/promotions/event opportunities, publication launches, keeping up on social media and making sure I have promoted all that I can on my end.
b) Offers / Contracts / Legal – When an offer comes in, it is time to negotiate the deal terms (this normally includes the advance, territory, rights, payout and royalty). After these are agreed on (can take days), the contract is drafted by the publisher (sometimes takes weeks) and sent to the agent. When this comes in, it is top priority.  We read through the contract to make sure all of the language is okay for my client to sign. Negotiations can take up to days to weeks. Rounds are made back and forth with the publisher to make sure you get everything you can for your client.
c) Being Organized – To be a good agent you must be organized. Our agency has a database where we keep all of our information up-to-date. It is a great resource for us to find out any information that we may need. For example, let's say we get an email from a film agent who is interested in one of our backlist titles. In order for us to know if we have retained rights, we can look up the property and see if it was ever optioned, for how much, if it is still under contract, etc., so that we can understand how to move forward with this request. As our jobs as agents, when handling hundreds (thousands even!) of clients, contracts and sales – the right information must be at our finger tips at all times.
d) Administrative Work – Varies from day-to-day. Scanning contracts, recording in database, saving on the master drive (aka digital filing), putting away books that just came in from the publisher, mailing – sending books out to film agents, foreign agents requests, copies for translation, foreign copies for authors that come from their foreign publisher, etc.
e) Talking "story" and titles – Some of my favorite days in the office are when I need to chat with my boss and colleagues about a project I'm working on. Some days I can sit in my boss's office and we can chat "story" for hours. Titles are another thing. I think it is so important to go out with a project that has a strong title. Sometimes I can kill an entire day brainstorming a title and scribbling all over my legal pad with words, just words, so many words!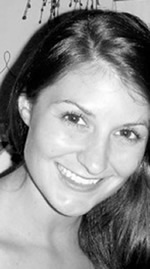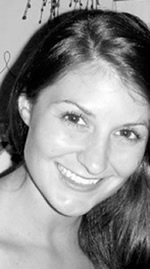 f) Phone Calls –  I love having a "talking" relationship with my clients. I'm there for them whenever they need to chat. If they are having a hard time with their newest project, if they want to run an idea by me and get my thoughts, or if they just want to catch-up – I'm here! Phone calls are also made to editors and film agents. I sometimes need to hop on the phone with an editor to get information about upcoming promotions, or blurbs, or any updates on their end. For film agents, I make calls to update them on exciting book news.
g) Submission / Pitches – Before going out on submission, agents need to put together their "editor list." There are contacts that will immediately pop in your head, but sometimes research is required (or just chatting with your colleagues) to see if there are any new editors to reach out to.  Then comes the pitch. Writing a pitch can sometimes take days for me! It needs to be smart, creative, interesting, and intriguing. It is important to try to convey what you see in your clients' projects to editors you are reaching out to. Writing a fantastic pitch is only the beginnings to creating buzz about your newest project on submission.
h) Queries / Reading – As of now, I stay very much on top of my query inbox. Maybe this won't be forever because I see myself getting busier every year, but when I read through queries I am quite focused on what I know and must-get-that-tingly-feeling-inside of me that says, "Yes!" Since I must trust my instincts, I need to be very honest with myself when I read queries. If I'm not FEELING it, I need to pass. This is a passion job and I'm sticking to it.
I'm lucky to get thirty-minutes of query reading time in my daily day. Overall, my query reading and requested material gets done late-night in bed, on my commute, and on the weekends.
Today my day was a combo of a, c, d, f, and g.
—
Katie Shea Boutillier works as an Agent and the Rights Associate at the Donald Maass Literary Agency. She focuses on her client list of women's book club fiction; edgy/dark, realistic/contemporary YA; commercial-scale literary fiction; and celebrity memoir. She looks for projects with the perfect balance of emotion and plot. Katie loves novels that seek big truths, touch on important social issues, and explore unique family dynamics and unlikely friendships. She is a cum laude graduate of Marist College.
To query Katie, please email her at ksboutillier@maassagency.com with query, a short synopsis, and the first five pages pasted into the body of the email, no attachments please. Follow her on twitter @AgentShea
Category: Agents, Contemporary Women Writers, On Writing