Hello! I am Patricia Carrigan; you can call me Patti. Here is a little information about me. I am 18 years old, and I graduated from high school a couple of months ago. I'm enrolled in a nearby college, and I'm a fashion consultant at a junior teen fashion store, as well as a published author. Since publishing my book, my life has been so busy, a bit bumpy at times, and has a tendency to run into overtime!
Bear with me, because I tend to write posts the same way I talk, and my friend Lord David says if there were an Olympic event for talking, I'd win gold! I think he's just referring to sheer speed, but it fits for content as well.  Anyway, it all sounds like a lot doesn't it? That's because it is, and there's so much more going on.
I published my first novel, Antiserum Part I, when I was a 16 year-old junior in high school, so I've gotten used to managing my time when it comes to work, school, writing, marketing, and personal time. It's a good thing I learned that, or I might go completely nuts!
Have any of you ever been in the middle of a late night writing session and had your mom come tell you, "It's late and you have school tomorrow;go to bed." Guess what? Parents care about your sleep; they don't worry so much whether you are in the middle of a great creative inspiration! It took a while before they would let me write as long as I wanted even though I write at night. It's definitely my creative thing.
It wasn't all easy at first though, especially when I found out that I did it all BACKWARDS! Yes, that's right: just imagine my shock after writing my book,  publishing it, and starting to market, just to find out that I'd done it all wrong. I guess you could say the, "proper way" is to market your book idea while writing your book, then publish, and then market the release of your book! It makes sense! If you do it that way, you already have fans and followers.
Don't get me wrong though – if I could redo the whole thing, I'd do it the same backwards way because I love where I am now and I love all of the people I've connected with thus far. I have made some really incredible friends online -who knew you could actually do that? Not me.
I've been able to share my experiences and my goofiness with them on a regular basis, even inviting some of them to do guest posts on my blog; that's been fun! I've discovered they like to be silly as much as I do; a few just needed to be reminded. Oh, but let's not forget that while I was going through my very own crash course of publishing and marketing, I was a teenage girl and not just your typical author. I believe that while we have some of the same issues, we also have some very different ones. For instance, I was also trying to get through Algebra II, English III, and Earth Science II, which were challenging classes in my junior year. The homework alone was enough to make a person want to find creative ways to kill off some characters in her book. Luckily, I know the difference between emotional writing and creative genius!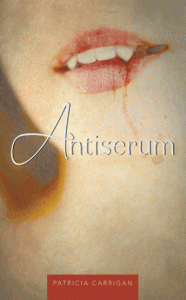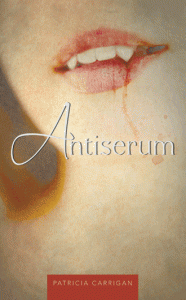 For my senior year, I added another challenge: working at A'GACI/O'Shoes, and, "oh my goodness," I love working at that store! Now, what does a side job have to do with writing?  For one thing, it allows me to continue to donate 50% of my book profits to The Burn Institute of San Diego, which has been my charity for a very long time. I have many jobs. I work as an author, as a college student, and as a fashion consultant. Don't forget marketing consultant! Even using social media can feel like a job sometimes; it's a living, breathing thing.
Another thing we must consider is I had my last year of high school and graduation during all this. My parents stressed that I needed to experience my teenage years in spite of my circumstances.  I'm so glad they did, because my senior year in high school was one of my favorite school years! I had also been accepted to be a Student Ambassador for People to People and would be traveling to the British Isles with 38 other teens!
Luckily, when I was gone for my 20 day adventure, I had family take care of things. For instance, my twin sister, Mary, kept up my Twitter, Facebook, LinkedIn, and Google+ accounts for me, while my mom answered emails.  I don't think I would have such a positive outlook on things without their support. They've been behind me from the beginning saying, "You can do this! You can do anything you set your mind to!"
The past two years have been amazing, fun, and busy, all in one,and I sure hope there are more exciting things to come when my second book, Antiserum Part II, The Rising is published.  What I've discovered is that we can do pretty much anything when we believe in ourselves and support each other. That's one reason I spend so much time supporting my fellow authors and Divas!! Everyone needs someone to believe in them. Pass it on.
—
Visit Patricia Carrigan's website or connect with her on LinkedIn.
Follow Patricia on Twitter: @pcarrigan1
Add Patricia on Facebook or check out her Facebook author page.
Category: Being a Writer, Contemporary Women Writers, On Publishing, US American Women Writers, Women Writing Fiction