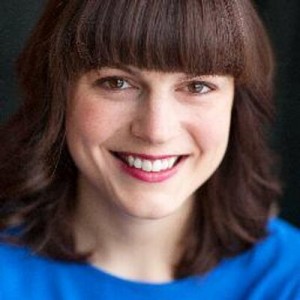 My debut novel, Vintage, revolves around friendships between women of different generations. The shared interest that binds them is a love for vintage clothes. The idea for the book grew out of my own obsession for fashion, which I inherited in large part from my mother and grandmother.
I grew up in a distinctly ordinary town in middle America, where football and factory jobs reigned and where warm, practical clothing took precedent over runway looks. Yet somehow, through my mom and her mom, I managed to learn a few things about what makes a quality garment and which styles stand the test of time.
My grandmother worked as a pattern maker for an upscale children's clothing company, Florence Eisemann, in Milwaukee. When I visited her at work, she would show me whatever pinafore or pants suit she was working on, explaining whether the fabric was seersucker or lawn, eyelet or velveteen. She'd point out details like bias cuts and appliques, smocking and lace. Often she'd send me home with a colorful bag of cloth scraps, which I'd make into outfits for my Barbie dolls. For extra money, my grandmother ran a small tailoring business out of her basement. Over the years, I watched her pin women of all shapes and sizes into bridal gowns and business suits. Once, she even altered a fur coat, which is no small feat even for the most skilled seamstress.
My mother, too, is a quilter and crafter. As a little girl, I saw her bent over her sewing machine on many late nights, putting final touches on my First Communion dress or sewing fringe to my flapper Halloween costume. I can't tell you how many hours of my childhood were spent wandering the aisles of Joann Fabrics while my mom geared up for her latest project. I would peek at the patterns by Vogue and McCalls, daydreaming about the garments drawn on the paper packets and the types of women who would wear them. It's these types of daydreams that led, much later on, to the characters in my first novel.
For each of the women in Vintage, clothes are much more than pieces of fabric. Violet, a secondhand shop owner, gets her eclectic sense of style from her Grandma Lou, who owned a velvet opera cloak even though her hometown didn't even have a movie theater, let alone an opera house. April, the shop's teenage intern, misses her late mother terribly, and struggles to sort through her closets because she can still picture her mom wearing the garments that hang there. And for empty nester Amithi, the saris and traditional Indian clothing she has always worn serve as a symbol of just how different she is from her American-born daughter, who prefers jeans and t-shirts.
As a writer, vintage clothing sparks my imagination. I see a sixties tent dress or a pair of purple pumps from the eighties and I think, "What occasion did the owner purchase this for? What was going on in her life?" I know there's a story behind every cocktail ring, every scarf, and even every t-shirt.
As I learned from my grandmother, quality clothing is not meant to be worn a couple of times and then discarded. It is meant to last, to live. As Coco Chanel put it, "Fashion is
not something that exists in dresses only. Fashion is in the sky, in the street, fashion has to do with ideas, the way we live, what is happening." From my perspective, vintage clothes just have more life in them.
—
Susan Gloss is the author of the novel Vintage (HarperCollins 2014). When she's not wrangling her two young sons or working as an attorney, she can be found guzzling coffee and writing her next novel.
Category: On Writing