Author Archive: Alison Hill
Alison Hill grew up in a small village in rural Wales, and is a fluent Welsh speaker. She has always been fascinated with America, and one of her favorite authors growing up was Mark Twain.  She read American Studies at the University of Kent at Canterbury in southern England, graduating with a BA Honors Degree. During her exchange year at USC Columbia, she met and fell in love with Andrew Hill while searching for a library book. They've been married for 18 years and now live in Durham, North Carolina, with two feral tabby cats.
Alison began her journalism career as a newspaper reporter running a regional office in a Welsh coastal town, famous for its sailing conditions. She quickly moved into television, becoming an investigative journalist with the ITV 1 prime time current affairs series -Y Byd arBedwar (The World on Four, broadcast on S4C, Channel 4 Wales.) Here she undertook many exciting ventures, including an undercover assignment where she infiltrated an 'alleged' religious cult, becoming a member and secretly filming meetings, events and conversations. (click here for more details!) Alison also produced news reviews and 10-minute segments for a weekly news magazine, and performed voice-overs and stand-ups for items, as well as voicing a Crimestoppers slot.
In the U.S. Alison worked for AT&T Digital Media Centers in Colorado, in media scheduling and quality control for the Discovery Channel, Animal Planet, and BBC America.
For several years she was the senior public affairs producer at a PBS affiliate in Denver, producing three weekly shows, two of them live, call-in discussion shows. She also hosted and voiced several programs, segments and underwriting spots.
For the past decade Alison has been a regular contributing journalist on BBC Radio Wales news programs. She also trained as a private investigator (surveillance) in Phoenix and Denver.
Her on-screen credits include host of the Emmy-nominated series Dropframe, the PBS showQuantum Factor, a special episode of Colorado Inside Out Live, Colorado Decides 2004, and Haunted World.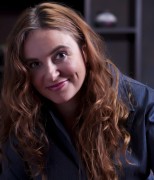 Authors, are you ready –  Media Ready? Are you ready to answer questions? From fellow writers. Friends. Bloggers. Book reviewers. Radio interviewers. TV hosts. Questions like: 'Who are you?' 'What's your book about?' 'Why should I fork out twenty bucks to read your work?' These are tough yet realistic questions every author must answer, and […]