Claire Burge is the author of Spin, taking your creativity to the Nth degree. We asked her if she could give us an insight in the process of writing her book.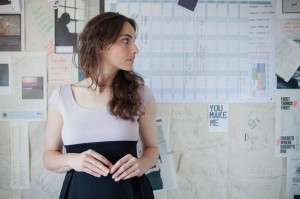 I was 11. High summer hung thick in the air. The heat squeezed the scent of jasmine into every crevice of the garden. It was pungent enough to lodge itself into my hair which hung in long matted curls that would not be controlled.
The charcoal dust scratched against the page as I dragged the pencil across it. I placed the pencil down, lay back in the grass and watched the paper change colour as I held it against the sun. Its shadow spilled onto me. I let go then … of the page but also of my fear.
I would be a writer one day. The only difference between my love of words today and that afternoon is my understanding of just how magnificently they can be constructed to create a certain kind of magic. The genesis of Spin is an interesting topic to explore because it speaks to the creative process in and of itself. I see the genesis of the book happening in four stages spanning many years.
The first was that summer's afternoon.
The second started way before I even realised that I would ever write a book on the topic of creativity: I dated a very talented creative. He was musically gifted. He won numerous awards for his drawing, sketching and painting work. He could sculpt like few could. He was an all-rounder creative if you will and it simply emanated from every fibre of his being. I never created around him. I retreated completely into the left hemisphere of my brain and only emerged many years after our break up.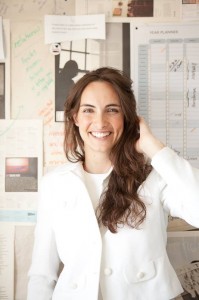 I turned to business and figures because that was one area where he was weak. I never realised this at the time but I did many years later when I had to confront my own creative-in-hiding. I believe we're all creative. I really do. We sometimes make choices that either nurture or dampen that creative inside of us. Sometimes we make these choices not knowing how they will affect us.
I also believe that our creativity is separate to us. It is a construct like our bodies that cannot exist without us but in order for it to develop fully,  it needs to be recognised as its own entity with unique needs and demands.
Why this relates to the genesis of the book is because of the reader I had in mind when I wrote the book: it was not the accomplished creative who feels that they are at the pinnacle of it all, but rather the person who feels inadequate enough to even have a dialogue with that creative inside of them.
From here the genesis took on a more mathematical feel. I like numbers. I like analysing so I did four things:
1. I categorised broadly the lessons in my life lesson book that I have been keeping since I was 15. Creativity emerged as a category in which I had penned many lessons.
2. I sent a Facebook message to a number of people with the following questions:
a. What would make you buy a book on creativity?
b. If you did buy one, what would you like to find inside?
3. I considered why people have called me creative over the years. I recalled conversations and I jotted down at a high level the words that had been used in them.
4. I looked at various self-help books for their structures and then chose a blended approach from all of them that I felt would meet my audience and the material itself.
The first three stages above are very much the conception of the book but it morphed radically as the writing got underway. It was this morphing that became phase four. Brian and I decided to work alongside one another rather than work in two separate phases. So, I would write a few chapters and send them on to him. He would then illustrate and I would give feedback.
During conception, the vision had very much been to keep the illustrations as a "support" to the book itself but by chapter 10, I realised that the illustrations were way more important than that. For me, Brian and I are very much co-authors rather than illustrator and author. Without his work, the book becomes rather prescriptive and that is the last thing I ever want it to be.
I did not want to write a self-help book. I did not want to define the blueprint for creativity. I wanted to share a story with the hopes of uncovering other stories. I want my story to ultimately fade into the background as the reader's story becomes their compass back to their own creativity.
—
Author of Spin: Taking Your Creativity to the Nth Degree, Claire Burge heads up the international company Get Organised in Ireland. When not geeking out on productivity Claire can be found behind a lens photographing food and she is currently developing her second book concept. Straight talking, solution-finding and very tech-savvy are some of the terms most widely used to describe her.
Find out more about her on her author Website: www.claireburge.com  and follow her on  Twitter:  @claireburge
Category: Contemporary Women Writers, On Writing