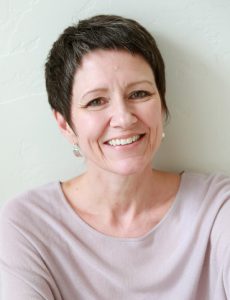 Stop for a moment and consider how much brain space and activity we allot to the subject of food each day: planning menus, shopping for groceries, preparing meals, dining at restaurants, dieting. In some cases, perhaps wondering where our next meal might come from, or about the safety of a child with a severe peanut allergy.  Eating – the what, when and why of it – unites all human beings.  Shouldn't the characters we create also have this very normal preoccupation with food?
Whenever I read novels (or watch TV or movies), I pay close attention to the role that food plays in the characters' lives. Writers have a glorious opportunity to add depth to their stories by giving readers (and viewers) a glimpse into why characters eat what they eat, either by choice or circumstance.  The specificity is what makes the character-food connection so memorable:  Oliver Twist asking for more watery gruel in the Dickens' classic; Kerouac's obsession with apple pie and ice cream as he travels West in On the Road; Amy's fancy with pickled limes in Alcott's Little Women; and the hobbits' habit of second breakfasts in Tolkien's  treasured writings. The television series Seinfeld proved that food can become iconic, pop culture references: chocolate babka, black and white cookies, muffin tops, pudding skin, Atomic Subs, sex pastrami, breakfast cereal (Jerry had 20 boxes on his kitchen shelf!), and a dozen others that diehard fans can recite from memory.
Sometimes, though, food is much more than a glimpse into a character's personality. Food is a character itself. Its role in some novels goes beyond descriptive references to almost equal billing with the protagonist or antagonist.
In my latest novel, The Last Suppers, a young female prison cook in 1950s Louisiana becomes obsessed with the preparation of meaningful meals for prisoners on death row. The act of cooking and baking feeds Ginny Polk's own hunger to understand a painful past related to the execution of her father's murderer. Her quest, though, borders on irrational as she puts her own physical and emotional health in jeopardy.
The idea for the story arose when a friend and I were discussing real-life choices for last meals. The poignancy of one request – Frosted Flakes and milk – got me thinking about how inmates' last requests have more to do with memory and loss, than they do of hunger and pleasure. I knew right then that I wanted to write a novel exploring the connection of food to emotion. It struck a chord with my agent and publisher as well: when I was revising the manuscript, they both said that every time the story veered from the kitchen or food, they found themselves yearning to get back to them.
Here's an example of how my protagonist and the suppers she prepares share a scene equally:
Ginny could recall each and every dish she'd prepared and carried across the prison grounds on a covered tray. The meals were never piping hot because it took so much time to walk from the warden's residence, where the last suppers were prepared. She never stayed to watch them eat. Never dared to hope they enjoyed the meals. When a man was hours from dying, how could he enjoy anything? Panic attacks sometimes gripped her when she thought she might be force-feeding them memories they'd sooner forget. Yet, something deep in her gut told her it was the gesture that meant something to them, not the act of eating.
Of course, I'm not the first or the last writer to elevate the status of food in a novel. The popularity of food fiction makes it a genre of sorts. (One Goodreads shelf features 555 titles, while BookRiot.com recommends 100 must-read books on food in fiction.)
Emotion is the central theme in food-related novels.  And that's understandable given human beings' universal and complex relationship with food. We use food to celebrate, console, grieve, self-soothe, reminisce, and preserve our cultures and traditions. The very act of eating requires us to use more than one sense. We smell the food, we feel the temperature and texture with our hands and lips and tongue. We make subjective judgments about its taste and appearance. Then, memory kicks in. Our brains are magnificent time machines that shoot us back to important moments or events associated with the taste.
Some of the most memorable food novels I've read deal with this emotional aspect. In The Particular Sadness of Lemon Cake by Aimee Bender, protagonist Rose Edelstein can taste the emotions of the cook in everything she eats, including her mother's marital dissatisfaction. In Like Water for Chocolate by Laura Esquivel, Tita de la Garza is forced to stay home and care for her mother instead of marrying. She soon learns that she can transfer her emotions into her food, unleashing her own heartache and unrequited sexual desire in the process.
One blog post is truly inadequate to describe other seminal works, but I'd be remiss if I didn't mention: A Moveable Feast by Ernest Hemingway, Chocolat by Joanne Harris, The Edible Woman by Margaret Atwood, and The School of Essential Ingredients by Erica Bauermeister.
I predict, though, that our fascination with food and eating will continue to populate works of literature, and I'm hungry for the next wave of fresh voices to appear on the "best of" lists.
————
Mandy Mikulencak has been a writer her entire working life. First, as a journalist then as an editor and PR specialist for two national nonprofits and a United Nations agency. Today she lives in the mountains of Southwest Colorado with her husband, Andy. Her first book, Burn Girl, has been honored with a 2016 Westchester Fiction Award. Her next book, The Last Suppers, will be released Dec. 26, 2017, from Kensington Publishing's new hardcover imprint, John Scognamiglio Books. See www.mandymikulencak.com.
Follow her on Twitter @DurangoWriter
About THE LAST SUPPERS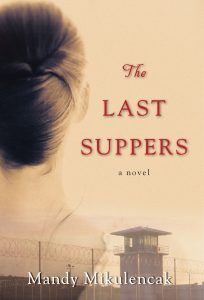 Set in 1950s Louisiana, Mandy Mikulencak's beautifully written and emotionally moving novel evokes both The Help and Dead Man Walking with the story of an unforgettable woman whose quest to provide meals for death row prisoners leads her into the secrets of her own past.
Many children have grown up in the shadow of Louisiana's Greenmount State Penitentiary. Most of them—sons and daughters of corrections officers and staff—left the place as soon as they could. Yet Ginny Polk chose to come back to work as a prison cook. She knows the harsh reality of life within those walls—the cries of men being beaten, the lines of shuffling inmates chained together. Yet she has never seen them as monsters, not even the ones sentenced to execution. That's why, among her duties, Ginny has taken on a special responsibility: preparing their last meals.
Pot roast or red beans and rice, coconut cake with seven-minute frosting or pork neck stew . . . whatever the men ask for Ginny prepares, even meeting with their heartbroken relatives to get each recipe just right. It's her way of honoring their humanity, showing some compassion in their final hours. The prison board frowns upon the ritual, as does Roscoe Simms, Greenmount's Warden. Her daddy's best friend before he was murdered, Roscoe has always watched out for Ginny, and their friendship has evolved into something deep and unexpected. But when Ginny stumbles upon information about the man executed for killing her father, it leads to a series of dark and painful revelations.
Truth, justice, mercy—none of these are as simple as Ginny once believed. And the most shocking crimes may not be the ones committed out of anger or greed, but the sacrifices we make for love.
Early Reviews
"[The Last Suppers] is a haunting study of race relations, compassion, and mystery. A must read."
—Library Journal (starred review)
"In this novel of compassion, readers will find a humanizing light in a normally dark place."
—Booklist
"The Last Suppers held me riveted from the first page to the last, a gorgeous novel that finds beauty in the most unlikely of places. This story has the social conscience of The Help, the unflinching honesty of The Shawshank Redemption, and a wholly original heroine whose humanity will touch your heart as she cooks her way to redemption."
—Susan Wiggs, # 1 New York Times bestselling author
Category: Contemporary Women Writers, On Writing