"When I am writing, I am trying to find out who I am, who we are, what we're capable of, how we feel, how we lose and stand up, and go on from darkness into darkness. I'm trying for that." – Maya Angelou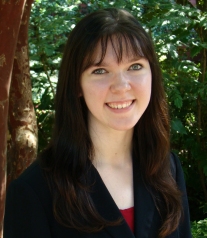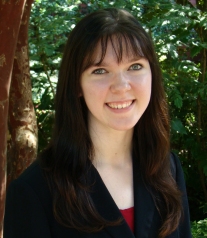 Roughly five months ago, I had a conversation with Anora McGaha, founder of Women Writers, Women Books (WWWB), after she hired me for my very first internship, as the editorial intern and contributing writer for WWWB.
Somewhere between discussing my upcoming responsibilities and getting to know each other, Anora asked me what I considered myself to be professionally, and I responded with "An aspiring writer." She wanted to know why I added the "aspiring" part and why I didn't feel like an actual, 100 percent legitimate writer. I just didn't have the experience, the confidence, or the know-how to give myself that title. I didn't feel like I deserved it. Five months and countless hours of immersion in the writing world, I can now say this:
My name is Victoria Shockley, and I am a writer.
I started as an editorial intern for 2 months, and then Anora offered me the Assistant Editor position at WWWB for the fall 2012 season. My time at WWWB has been both enjoyable and  rewarding. I have had the pleasure of working with not just Anora, but also with a number of our contributors – handling submissions, editing their posts, and hearing their stories. I went from never even having used WordPress to regularly creating blog posts and pages, building up my Twitter and LinkedIn networks, taking and editing screenshots, and creating my own website. As a result of my LinkedIn networking, I was able to generate a number of queries and submissions from women writers with whom I connected.
WWWB has provided me with invaluable experience toward launching my career. When I emailed freelance writers and editors to see if they needed any paid assistance, one of the first things I mentioned about myself was that I'm the Assistant Editor of WWWB. When I was interviewed for my current position as a writing/editing intern for the North Carolina State University College of Engineering, I used a post on good communication skills that I had written for WWWB as my example of an article or post I have written that I feel proud of.
My internship has now concluded with the closing of the submissions period for the year.  As part of my farewell, I'd like to leave you with an expression of my gratitude.
I'd like to thank all of the women who have contributed to Women Writers, Women Books. Even if I haven't worked with you personally, thank you for telling your stories; for sharing with others why you do what you do; and for being able to admit to the struggles you've faced and the challenges you've had to overcome. Thank you for just writing, and for having the confidence and willingness to put your work out there for the world to see.
I'd also like to thank Anora for everything she's done – from teaching me how to use Track Changes on MS Word, to convincing me a Twitter profile would be extremely beneficial (I didn't believe her at first, but I certainly do now!), to explaining how to use WordPress and create my very first post.
Not only that, but she agreed to critique some of my work that wasn't even related to WWWB. She has been kind, generous, and very helpful and provided both constructive criticism and praise equally well. It's been a great pleasure to work with her for these past months, and I know we'll stay in touch.
I hope you will continue to see the occasional guest post from me, and follow me on Twitter, if you haven't already. May we all continue to find inspiring, touching, amusing, and beautiful stories from writers from all over the world and – keep writing!
—
Victoria Shockley is a freelance writer and editor, the assistant acquisitions editor for Wandering in the Words Press, and a writing/editing intern for the North Carolina State University College of Engineering. She is working on a degree in English at NCSU (with a concentration in language and writing) and plans to continue to graduate school.
Visit Victoria's website.
Connect with Victoria on LinkedIn, follow her on Twitter: @Victoria_Writes, and visit her Women Writers, Women Books author page.
Category: About Women Writers, Women, Books, Being a Writer, Blogging, Friendships between Women Writers, On Writing, US American Women Writers, Women Writing Non-Fiction