We received over seventy submissions for the #iamsubject project.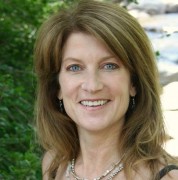 The #iamsubject project is follow-up project to Diane DeBella's memoir, I Am Subject, and is about learning from the lives of women writers so we can change the course of our lives. Diane's memoir was made available at $2.99 through her sponsorship period to make it more affordable to share decades of research and insight from the University of Colorado's Diane DeBella. The project began during Diane's two month Site Sponsorship.
Women wrote their #iamsubject stories, a story of when they claimed, or reclaimed their own lives. From the submissions we will be publishing a selection in an anthology, on Kindle.
The #iamsubject Project Participants and Stories
The stories can be found by googling #iamsubject, or visiting the following two pages.
The project was open for all women to participate in writing an essay, we will be selecting only some of the essays for the anthology, the ones that we feel most clearly illustrate what the concept of being subject of your own life means. We are grateful to each and every one of you for participating. If your work isn't chosen in the anthology, that just means that you should keep writing and looking for additional opportunities to be published. Your work must go on!
Category: Contemporary Women Writers, Learning from Women Writers, Women Writing Memoirs