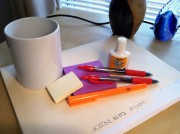 Your draft is done. You've re-read it a dozen times and you can't stand to be near it another minute. Cleaning the bathroom is starting to sound more appealing than revising your book yet another time.
Well, it sounds like you're ready to work with an editor! Hiring a freelance editor is one of the most important steps in the writing and publication process.
An editor will work with you on:
• plot and character development and point out any inconsistencies
• massage clunky sentences and smooth out awkward grammar
• correct typos, grammar, spelling, punctuation, and word choice errors
Great, but how does this work exactly? What's the play-by-play once you are ready to work with an editor?
This brief overview will explain what to expect when working with a freelance editor:
1) Making Contact: Once you're in contact with an editor, be clear about what you want done with the manuscript: Copyediting for typos, grammar, misspellings, punctuation, etc.?
Substantive editing to resolve minor inconsistencies and reflow awkward sentences? Developmental editing to resolve plot and character issues?
If you're not 110% sure, ask if the editor will edit a sample of your work. A sample edit of even just a few pages will provide you and the editor with a more clear idea of what your manuscript needs. You may think that your book only requires copyediting when in fact it needs substantive, and the editor will say so.
Trust the editor's judgment here—she wants to help you put your best book forward. Part of it is self-preservation: the editor wants to be proud of her editing work and of her client's book. No harm in that!
2) The Proposal and Negotiation: Once both you and the editor have a clear idea of your manuscript's needs, the editor will provide you with a proposal or editing agreement. An editing agreement will detail the manuscript's needs, the editor's rates, the time frame for the job, and any disclaimers for performing this editing work. If anything is unclear, be sure to ask! Rate too high? Consider breaking up the editing job into segments with a pay-as-you-go plan.
For copyediting and substantive editing jobs, this is a reasonable request. However, I highly recommend having your manuscript edited in one piece should it require developmental editing.
Another item to consider when working out the details of the editing agreement is how much communication you want to have with the editor. If it's a longer project, do you want weekly check-ins? Do you want to have the opportunity to review changes with the editor? Both of these options are considered billable hours by most editors and will need to be factored into your budget and included in the editing agreement.
3) The Editing Work: So what's the editor actually doing over there…? I wish I could tell you but the Editor's Oath won't let me. Kidding, of course. While I can't speak for all editors, I can tell you at least what my process looks like:
a) Receive manuscript in a Word document from the author. Open file and scroll through to check that the number of pages/words is as expected and that there aren't any issues with fonts or images being corrupted.
b) Mark start & finish dates on calendar, a Post-It, and set a reminder on my phone (procrastination and I have a long history…).
c) Print out the manuscript and set out red pens, a highlighter, Post-Its, and WhiteOut.
d) Make tea/coffee and a snack.
e) Burrow in and start editing. God help anyone who interrupts.
f) Repeat steps D and E until manuscript edit is complete.
g) Insert all changes to the manuscript's Word doc, utilizing the Track Changes feature. Then, don't look at the manuscript for at least 24 hours.
h) Now with fresh eyes, give the manuscript a final read through and make any remaining changes.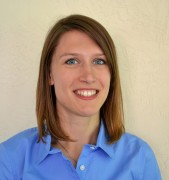 4) Ta-da! Once the editor is finished editing and reviewing your manuscript, she will send it to you in one-continuous document (typically a word doc with Track Changes enabled) along with your invoice. Then the editor will fret over whether or not the author received the edited manuscript (Did I send the right file?!) and invoice until she hears back.
5) Questions about the editor's work? Unhappy with something? Let the editor know! Trust me, the editor wants you to be happy, so if something isn't sitting right, or if there are errors, tell her.
We all make mistakes and any good editor will be happy to make adjustments within reason. It never hurts to ask!
Freelance editors care about their work and care about your book – they want you to find success and put your best book forward! And remember, the best compliment you can serve an editor is a referral 🙂 Happy editing!
—
Alex Zamorski is a freelance editor and writer obsessed with reading, writing, and discovering new authors. She is the founder of Calamus: Editing & Marketing Services (www.calamusworks.com), has worked for two publishing houses, and holds a degree in Creative Writing.
When she's not obsessing over the written word or raving about a new author, she's probably watching hockey or finding new trails to run. Follow her on Twitter @AlexZamorski and read her blog  www.calamusworks.com/blog about all things writing, marketing, and indie publishing.
Category: Contemporary Women Writers, On Publishing