Internship Program
In the summer of 2012, Women Writers, Women Books started an internship program including learning about running an online magazine: editorial, submissions, social media planning, social media management, research, guest blogging, content development, marketing, sponsor outreach. These are the women who interned with us. The internship program as it was, ended in January 2015.
Interns at Women Writers, Women Books
Tasnuva Enam (Senior, Wesleyan College, Macon Georgia) December 2014 – January 2015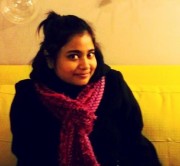 Tasnuva (pronounced Tasnova) is from Bangladesh, a very small country in South Asia.
She's a senior studying psychology and neuroscience and plans to enter graduate school for psychology.
Tasnuva is working with us on special projects, the first of which is developing tweets for the anthology we co-sponsored, edited by Diane DeBella, I Am Subject Stories: Women Awakening. She is a keen reader with a passion for literature. She approached us because she wanted to do something with her interest in women writers, and her studies weren't focused on that. She's been great to work with. Enthusiastic. Good with deadlines. Quick to catch the key points.

Chialin Yu (Entering Freshman, Bates College, Maine) Summer 2014 – January 2015.
Chialin Yu is from Taiwan, and contacted us from Shen Zhen in China where she is spending the summer prior to attending her freshman year at Bates College. With plans to pursue a business career, she nonetheless wanted to devote some time to her love of literature and writing. Chialin will serve us as an associate reporter on the area of Chinese Women Writers, and maybe even the Chinese literary scene as her busy first year of schooling allows.
Tynisha Ferguson (Winthrop University / Full Sail University) – Spring 2014.
Tynisha Ferguson had graduated from Winthrop University when she sought out an internship with Women Writers, Women Books. She had actually begun graduate school in journalism. As her predecessors she came highly motivated and with excellent skills as her predecessors had.
With her interest in publishing, we got to work right away on the journal. Tynisha was both a text editor and a graphics editor on this Power Issue of When Women Waken published online February 28, 2014. After reviewing and voting on the submissions with the editorial team, Tynisha designed a brilliant cover and did all the layout on the online, and print version of the issue. Read more about Tynisha here.
Rachel C. Lewis (Elon University) – Spring and summer 2013.
During Rachel C. Lewis' internship she was a student at Elon University in Winston-Salem. She also was highly motivated and was instrumental in founding and launching our journal, When Women Waken. She was an text editor and graphic design editor on the first issue published May 31, 2013.  She also helped gathering content for the second issue which had the them of Home. When she was offered an internship at Phi Beta Kappa, she gracefully stepped down having left her mark with us. Since then Rachel has started a journal with a fellow writer and editor. @RachelCharleneL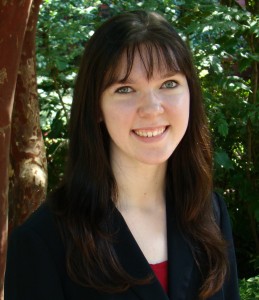 Victoria Shockley (North Carolina State University) – Summer and fall 2012.
During her internship, Victoria Shockley was a sophomore at North Carolina State University in Raleigh, majoring in English with a concentration in language and writing, minoring in French. She helped us with content concerning French women writers.
Victoria is planning a career in writing or editing after graduate school, so her internship as Assistant Editor of Women Writers, Women Books is focused on research, writing, and editing. She was highly motivated and launched a writing and editing career after completing her internship. Be sure to check out her profile online.
Short Term Interns
Chelsea Holland (Meredith College) had spent a semester abroad in South Africa and was instrumental in giving us exposure with writers there leading to a significant increase in submissions from South Africa.
Reagan Reynolds (Northern Arizona University) is a very talented writer and avid reader. She wrote several posts for us. She is currently the Editor-in-Chief of Glory Tree Herald, and Bluestocking Hack, both, online publications. In June 2014, Reagan published an interview with WWWB's Anora McGaha on Glory Tree Herald. Reagan also participated in the #iamsubject project and her work was selected for the anthology.