Internship Program
In the summer of 2012, Women Writers, Women Books started an internship program including dimensions of running an online magazine: editorial, submissions, social media planning, social media management, research, guest blogging and content development.
The goal of the internship is two-fold: to assist an all-volunteer, online magazine accomplish its mission, and to train the interns in how to run and manage an online magazine. We get invaluable services, and the interns get invaluable experience and hands-on training.
2012 Interns at Women Writers, Women Books
ClearSight Creative Resources is the business behind Women Writers, Women Books. This year, we sought interns to help us and share what we've learned with others. It's very exciting that we had two interns through the summer, and one through the fall.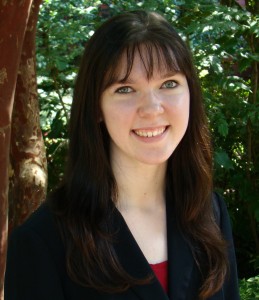 During her internship, Victoria Shockley was a sophomore at North Carolina State University in Raleigh, majoring in English with a concentration in language and writing. She is getting a minor in French, and hopes to become fluent in the language one day. She has helped us with content concerning French women writers. Victoria is planning a career in writing or editing after graduate school, so her internship as Assistant Editor of Women Writers, Women Books is focused on research, writing, and editing. Her internship winds out in November 2012.
(Updated October 23, 2012)