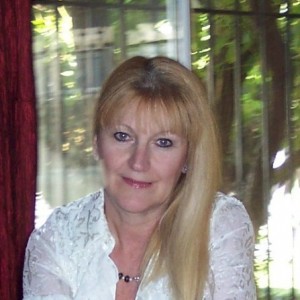 When did I decide to become a writer in this world of many? Am I a writer, or a teacher, or both?
Looking back, it was meant to be. Born in a small town in Austria, I always felt displaced. From early childhood, I remember being the "different kid" that stood out. Not in a rebellious way, just more creative and inquisitive compared to the standards of my village. Somewhere around the age of twelve, I knew I wanted to be a singer, and the dream of traveling to foreign countries and meeting exciting people held a grip on me.
On the midnight train heading to Vienna, I started the journey and teamed up with a Top 40 band playing in a somewhat seedy nightclub. This union led to living my dream: visiting Germany, Switzerland, and England; working as a singer in hotels and bars, all the while continuing on to bigger cities and moving on up!
After a concert I attended in London, a friend pointed out that I should visit Hollywood, California. "You'll fit right in!" he exclaimed, and although I wasn't sure about this new idea, I was willing to give it a try.
Mentally this move produced a shift in my consciousness that proved to be the biggest step I would make. Everything fell into place with astonishing ease. No doubt, I was home. Thirty years later, I am still in California, in the same spot physically, but not mentally.
Shortly after this life-changing move, I found a job working as a waitress at a Hollywood nightclub. Seemingly out of the blue, I was asked by another waitress if I thought "Jesus was suffering on the cross?" At the time, I had only read a few New Age articles, and wasn't well-versed in all of the topics. However, I believed that Jesus was a man that had true Understanding, and with this Understanding he surely was only showing his disciples the power he had over his life and death. "No," I replied, "I don't think Jesus suffered. I think he knew exactly what he was doing. He was absolutely aware of this demonstration, and he chose it as a way to prove that 'life lives.' Death is nothing but a big bully and unreal – imagination at its best." This dialogue proved to be the pivotal starting point of my awakening.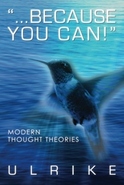 This new journey of soul-searching and truth-finding was exhilarating. I read everything that I could get my hands on. I joined a metaphysical class and tested everything that I learned. I experienced faith, hope, amazement, and wonder. I had to learn the English language basically from scratch, and I did this through reading book after book after book.
After five years of intensive study and application of what I learned, I began to teach metaphysics to a few students, and I loved it. We are all teachers and students of life, and this was a wonderful way to grow and learn. As this desire developed further, I reached back to my "other" love: writing. I started a book many years ago about my travels in Germany. I had written many poems, but I had also made a promise to myself that one day I would actually publish a book.
Little did I know that it would take another thirty years to make this dream come true. Life happened with its usual ups and downs, but I never veered off the path for long. I knew deep down in the innermost chambers of my soul that I was meant to write, teach, and spread the Truth of Being. I embraced the universe and all New Age teachings. I drank from the Eastern philosophies and feasted on many wonderful teachings of the West and East alike. The idea of a better universe, and a "We are all One" concept was engrained in my being. However, although this journey proved to be exhilarating, I was still waiting "until the time was right" to dedicate my life to my passion. Why?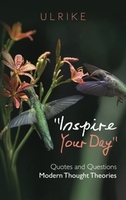 At that time, leaving the corporate world seemed impossible; I had too many bills to pay, and too many expectations of this earthly life. What would it take for me to make the transformation?
In early 2011, the change came unexpectedly. I was laid off from my job of almost twenty years. Even though I was surprised, in another way, I really wasn't; I had known for some time that I was mentally through with this type of work. I longed to fulfill my dream; I could taste it, feel it, and I knew that it was only a matter of time. And here it was. The Universe had made the decision for me, helping me get where I wanted to be all along. "Thank you Universe," I mumbled as I took my last paycheck and trotted home, "Thank you!"
In no time at all, I got that pencil sharpened and the ideas started to flow effortlessly. "Someone" was constantly whispering in my ear; my own "knowing" took charge. My goal was to write about my knowledge of the workings of the mind, and I wanted to share all the goodness it had brought into my life.
Today, I feel that I am a messenger of Truth and that it is my duty to help others. My first book …because you can! was finished in eight months and affirms my beliefs of unity and goodness for all.
And lastly, even though it seems that I have accomplished everything I set out to do, I know in my heart of hearts: this Journey of a Lifetime has only just begun!
—
Connect with Ulrike Maria on her Modern Thought Theories Facebook Page. Visit Ulrike's website.
Take a look at Ulrike Maria's books on Amazon, because you can and Inspire Your Day.
Ulrike Maria is Uschi Wilson's pen name.
Category: Being a Writer, Contemporary Women Writers, Multicultural Writers, Multinational Women Writers, On Writing, US American Women Writers, Women Writers Across Cultures