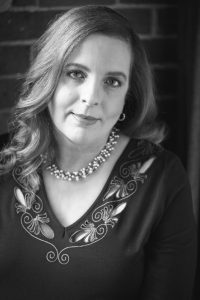 I love short stories. Reading them, writing them, choosing them for Literary Orphans, the online literary magazine I have the privilege to spend time with. In many ways, although I've written two novels and am half-way through a third, I feel that short stories will always be my home, and first love.
The submitted pieces I read usually aren't very good. The prose is clean enough in most cases, but I often have trouble staying interested in what I'm being told. Too often everything stays on the surface, leading from one point to the next, and the next, until the end, which so often falls flat.
Stories need to delve and probe. They need to hint at the larger world just beyond the border of what the author lets you see. Those shadows give substance to the narrative. They make it rich.
Consider this passage:
"Nina wanted a dog, but Cory wouldn't let her have one. He said they were too much work. He said he she wasn't up to it."
As compared to:
"Nina wanted a dog, but after the last time Cory said no way in hell would he let happen. Didn't she remember the broken vase, the one his mother gave them, which he knew she never liked, and so was probably just as glad when that mutt swiped it with his tail?"
While the first hints at a relationship in conflict, the second is much more detailed, and lays the groundwork for exploring how Nina might have lived her frustrations through the dog, which could lead to how she expresses frustration in general, possibly in a passive-aggressive way.
The second passage also give rise to the question—where is that dog now? Was she forced to give it away? Or did it leave on its own? Or worse, did Cory (the brute) insist that it be put down?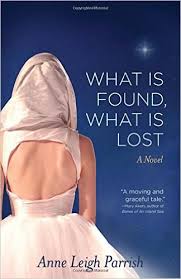 Now read that first passage again. What if Nina and Cory aren't man and wife, or boyfriend/girlfriend, but parent and child?
"Nina wanted a dog. Marcy just got one. Hers was black and white, and Nina wanted hers to be black and white, too. Cory said it wasn't a good idea, not now. When, then? When she'd grown another two inches, he said. She knew grown-ups made up dumb rules when they didn't know what else to say."
This makes clear that Nina is a child. While it may seem as if the situation is fully rounded, there's still more to uncover. Why is now a bad time for a dog? How can the author frame yet another door that the reader wants to open?
"Cory said it wasn't a good idea, not now, not with Mrs. P being under the weather all the time."
Okay, so Mrs. P might be a housekeeper, or a live-in relative. Now the reader can wonder what being "under the weather" really means. Is it code for "drunk," or "depressed?" Or is it a physical illness that would upset the child too much to have spelled out?
Once the reader sees a door and wants to open it, the author has to give a pretty good idea what's on the other side. Simply put, the author must answer the questions she herself has raised.
". . . not with Mrs. P being under the weather all the time. Maybe Nina could think of a way to cheer her up." This hints at feeling sad.
"Maybe Nina could tell Cory the next time Mrs. P went to the store and came back with more than one bottle." That suggests a trip to the liquor store.
"Nina had to be sure and stay out of the doctor's way when he came again to look at Mrs. P." Obviously she's ill, though whether it's a physical or mental ailment still isn't clear.
The matter of the doctor coming to see Mrs. P. is one more door, because house calls are surely a thing of the past. If you're going to set the piece in an earlier day, that's yet another entry you have to build the other side of.
The stories I read and recommend for the pages of Literary Orphans are those that glide along the surface, yet hint at deeper struggles and conditions that I want to know more about. And the good stories let me, they don't leave me guessing. More than anything else, they don't bore me, but hold my interest all the way through.
I hope you'll take a moment and share what compells you, as a reader of short fiction, what you love seeing, and what you would rather overlook.
—
Anne Leigh Parrish's third short story collection, By The Wayside, will release in February 2017 from Unsolicited Press. Her second novel, Women Within, publishes in September 2017 from Black Rose Writing.
What Is Found, What Is Lost: A Novel (She Writes Press, October 2014), Finalist in the Literary Fiction category of the 2015 International Book Awards; Winner, Literary Fiction, 2015 Book of the Year Award
Our Love Could Light The World: Stories (She Writes Press, 2013), Finalist the short story category of the 2014 Next Generation Indie Book Awards; Finalist in both the 2013 International Book Awards and the 2013 Best Books Awards
All The Roads That Lead From Home: Stories (Press 53, 2011), 2012 Independent Publisher Book Awards Silver Medal Winner
Website:  www.anneleighparrish.com
Twitter:  www.twitter.com/AnneLParrish
Facebook:  www.facebook.com/AnneLeighParrish
Category: Contemporary Women Writers, How To and Tips