Amrita Tripathi is a writer and broadcast journalist based in New Delhi and an avid social media user.  We asked her if she'd share some tips with us!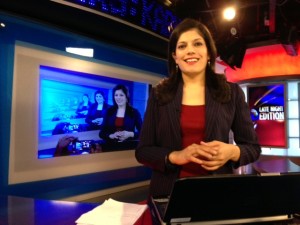 Rule number 1. Make sure everything is tweetable. With some characters left over ideally, so tweeps can add clever comments and MT. You'll note the headline fits the bill.
Rule number 2. Try and communicate.  Make an effort with your followers. Use their first names, since well, let's face it, the full handle is non-negotiable. Tweet them once or twice, but not more than three times in one session. You want that chatty informality, but you don't want to seem obsessive or desperate.
Rule number 3. Be self-deprecating. Not like self-effacing. I was made painfully aware of the difference when I was younger, and I say, Never Again. On behalf of all of you. If you become wildly popular, people will adore the self-deprecation. And even if not, they still will. Win-win!
Rule number 4. Don't be smarmy. Self-explanatory rule.
Rule number 5. Balance out the snark. Everyone has a position on snark. The whole planet has been conditioned to enjoy it, from Hollywood to popular soaps, to running commentary, in whichever country you're in, you're either being dosed with snark, or being all snarky with other people.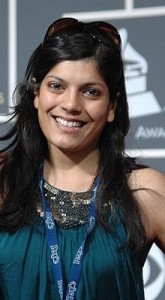 Rule number 6. Never mind the Justin Timberlake viral video. Use #hashtags. It makes people feel more secure, but more importantly, it allows tweeps to find you if you've done this relevantly. Say phrases like #books #writers or #(insert relevant topic here), and who knows, someone somewhere will click, take a look and comment. And voila! There starts your beautiful, life-altering conversation.
Rule number 7. Hang in there. The road gets dark and long and winding…but hell, all that angst is good for the novel in you, if not the soul. In any case, it's harder to write about the sunny happiness than the torment. Or is that just me?! (Uh-oh.)
Alternate rule number 7 (aka LIFE ADVICE). Don't be too hard on yourself. Making art was never meant to be easy.
Rule number 8. Never mind the nay-sayers. First off, trolls thrive on attention. Block, unfollow, ignore. Don't let someone's offensiveness get you down. Block, refresh, repeat.
There will also always be people in your professional life (hopefully not too many in your personal lives, or the next zen list has to be How to Cut Out the Negativity and Surround Yourself With Positive Energy) who want to pull you down. It may not even be personal, but there's something in human nature I suppose. Whatever it is, ignore it. Listen to criticism from a few people you trust, but that's what's key. Trust.
Rule number 9. Always go with your gut. Not just for personal safety, this is the golden rule in general. When it comes to your writing, deep down, you know when you're just letting something slide. I'm not saying don't allow yourself that moment. Just be honest with yourself, when you go back to edit.
Similarly when you're reacting to other writers, authors, regular folk on twitter, keep track of when it's your ego reacting, or when you're just looking for a little attention. That's fine too, lots of people are online on Twitter or Facebook to get some attention and validation. This rule could be re-named Know Thyself.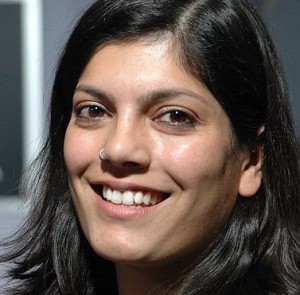 Rule number 9 a. Know Thyself. (see above) Addendum. Know Thyself, except when that's no fun. Then give yourself a break. (Alternate name for this rule)
Rule number 10. Tweets aren't forever but words sure are. You can always go back and delete, or modify tweets that you think you shot off in haste … though there's always *someone* who will have already read, commented, laughed, or been offended to death, if not downright insulted.
It's not the end of the world. But hey, you're a writer. You know the power words have. Just be aware that in the rush to be clever and pithy, sometimes we lose track of the message.
Rule number final. Always tag @WomenWriters. Because they rule. Also they're among the few good souls who will follow you back, no questions asked, and continue to tweet you with several questions and thoughts and words. And at the end of the day, who doesn't need to feel that warm fuzziness of belonging. To a community that counts. No that's not something money can buy.
The rest? It's over to the universe. Here's wishing you massive doses of creativity, topped only by success!
—
Amrita Tripathi is a writer and broadcast journalist based in New Delhi. Her debut novel Broken News was published in India in 2010, and she hopes to have some good news to share on novel number 2 in 2014. She tweets @amritat is always happy to hear feedback or comments in general, and has set up her own website www.amritatripathi.com for more interaction and streamlining, but realizes she has let that slide… and needs to re-motivate!)
Category: Contemporary Women Writers, How To and Tips