Heidi Siefkas wrote a memoir about her extraordinary story of survival. We asked her if she could share some memoir writing tips with us.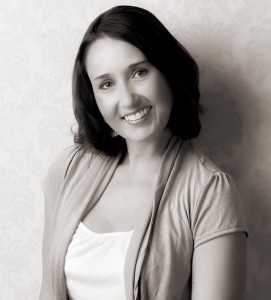 Writing a memoir is an all-in, unveiling of your most private experiences to the world. It's not a sneak peek, but the whole enchilada whether good, bad, or Montezuma's revenge. I'm proud to say that I conquered the challenges of writing a memoir, but I will honestly tell you that it wasn't all rainbows and lollipops. In writing When All Balls Drop, off and on over the past five years, it was quite the opposite.
I was vulnerable while I was reliving pain, loss, and the trauma of my story. Just like I dedicate my book to women who want it all, I share my challenges of writing a memoir and tips with you to help your dreams of writing a memoir come true, regardless of what gets in your way.
Write for Yourself First
I started my memoir as journal entries. At the time, I didn't know that I would end up sharing those intimate thoughts. However, quite honestly it's the best way to start writing your memoir. Even if you haven't written in a journal, begin your process by writing for yourself. This allows you to overcome numerous fears by telling your story to a pre-approved, private audience. By the way, I never did show it to my family or friends.
Take Time to Decide
In my journey, I was recovering from a full-blown life catastrophe of a traumatic accident where I broke my neck, a failed marriage ending in divorce, and job loss. It took nearly a year of physical and emotional recovery, rereading my journals, and reflection to begin to understand that I had a story that would inspire others.
To tell my story, I would have to go out in front of a worldwide audience in a nakedly raw monologue. I questioned how much I wanted to disclose. Did I really need to get this intimate almost down to my skivvies with my neighbors, my second cousin removed, and someone in a book club in Juneau, Alaska? With time, I worked beyond my fear and insincerity because of my paramount desire to pass on my wisdom.
You are the Writer, Director, and Star
Deciding to write a memoir and what you include in it are both personal choices, but you will have many who will try to influence your decision and the story. I can remember umpteen conversations where friends advised how I should develop their roles and scenes in my memoir. However, what was shocking was that this was not only true for those individuals that I included in my memoir, but also for those that were not. I had just as many disappointing messages and uncomfortable conversations about omitting someone from my memoir. Let's face it, you won't be able to please all, included or not. However, you have to realize that if you are fair about the occurrences, it's your story. You are the writer, director, and star. You can be a diva.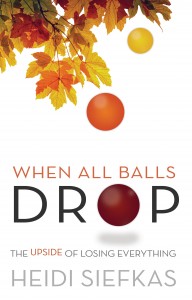 Be Prepared to Relive Your Experience
For me reliving the experience was the most difficult component of the process. Even after five years and a full recovery, when I wrote my story, I walked through my physical agony, emotional turmoil, and anger phrase by painful phrase. This time, I didn't have a smorgasbord of cocktails prescribed by my doctors or therapists. Writing is therapeutic, but like all therapy there is ebb and flow, joy and sorrow, euphoria and anguish.
The Judgment
Once you finish your first draft, you turn in your manuscript for editorial feedback. The judgment begins. Depending on the critique, you will either have lots of work to do filling in the gaping holes of storyline and character development or the highly unlikely and opposite outcome of very little to finesse.
In my case, I had a tremendous amount of work to do because I was writing and then reading my story through my eyes, not through an outsider's eyes that didn't know my characters or settings. It took months to add, subtract, and polish my memoir manuscript for signing off on my proof and publishing.
Then judgment phase two began, the hunt for reviews by the equally beloved and dreaded critics. They can make you ecstatic from comments such as a heartwarming true story and the best memoir of the year to a total emotional wreck spiraling downward questioning your own ability to write a memoir, which the critic so poignantly called a lackluster chronicle of just somebody from somewhere. The best advice I've received and will give to you is simple. Don't sweat the one star reviews, which brings me to the concept of looking up.
Looking Up Through the Uncomfortable
Writing a memoir can be uncomfortable at times, just like life has a way of serving up some nasty curveballs, like my triple whammy fiasco of an accident, betrayal, and career loss. You need to handle the challenges in writing the same way you do in life. This is one of the take-aways from my memoir, When All Balls Drop, which is the concept of looking up.
It is a simple principle that all can use that requires a shift of perspective.
First, you must be aware of your surroundings, both appreciating the beauty and of course the hazards. In essence, be in the moment. When writing, you need to write, not trying to conquer the mountain of other things on your plate.
Secondly, you need to take your situation and positively spin it. This could be writer's block, an unsupportive friend or family member about your memoir, or even a delay in your release. Although you may not be able to change the circumstances, you can change your thoughts and reframe those same circumstances into opportunities.
Is the work worth it?
When I received my first printed copy, opened its cover, and felt the glossy finish underneath my fingertips, I felt accomplished. All of the work was worth it. I had conquered the challenges of writing a memoir just like I triumphed in my own life. I'm reaping the benefits, basking in the feat, and devouring the icing on top of the cake.My story has come to fruition. Yours can too!
—
About Heidi Siefkas
Heidi Siefkas is an author and adventurer. Originally from small-town Wisconsin, she lives in Kauai and also calls the Midwest and South Florida home. Heidi is currently crafting a sequel to her memoir, When All Balls Drop, embracing both her wanderlust and love of writing by documenting her many travels. You can connect with Heidi at www.heidisiefkas.com, Facebook, and Twitter.
Category: By Current and Past Sponsors, How To and Tips