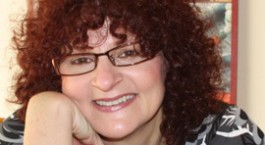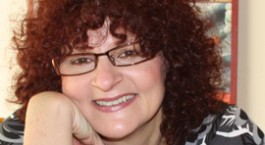 It's every writer's dream to receive an email that says, "We would really love to publish your book."
Well, it's finally happened for me. I expected myself to jump up and down on the lounge suite like Tom Cruise on the Oprah Winfrey Show, but I didn't. I just read over the email a few times to make sure I'd read it properly the first time, the second time, and then the third time. I think I was in shock.
I'd been under consideration a few times with other publishers, but for different manuscripts. Those few were my first real let-downs, and it took a great deal of effort to move on. But I think success without a struggle may rob a writer of two important abilities: to be persistent and to have resilience. That everyday persistence is what makes us put words on paper, draft a character sketch, do some research, or simply spend time on the plot. In addition, a writer has to muster the power to recover when he or she receives a rejection letter or some constructive criticisms about their manuscript. I had experienced both situations many times.
So here I was at the age of forty-six, and I'd finally received my first publishing contract. I sat there and watched each page as it printed out. I snuggled into my comfy chair and read it carefully. Then I realized something: I knew nothing about publishing contracts – nothing! But guess what? I didn't care, because right in that moment, it felt really good to be in that position. I placed the contract down, removed my glasses, and smiled. I think that was the moment when the nervous excitement really hit me. I'd just read my first publishing contract with all the professional aspects and commitment I assumed a contract would have: marketing and promotion, proofs, author's copies, electronic editions, licence and territory, publication, term – the list goes on. That had to be one of the most exciting and nervous moments of my life.

Any emerging writer knows it's not easy to get your work viewed, let alone published by a publishing house. I had to work really hard and dig really deep each and every day to finally submit a great product.  Of course, very little can be achieved without the dreaded "hard work." If I can inspire other writers to sit in front of a computer and begin the story they've been eager to write, then that's a good thing.
So as I begin this new experience, this opportunity to learn something new in the journey of life, it's hard not to feel a little nervous. Oh yes, I hear you all saying, "But it's good to be a little nervous!" And you're right. It complements the experience of beginning something new. New beginnings are indeed very important moments in life. It's through these new experiences that people grow and develop new skills, and engage in new practices of thought.
Although by now the excitement of that day has faded, I still can't help but feel a little nervous; at the same time, I feel very grateful for this wonderful opportunity to learn about the publishing process. It's true what they say, that life is full of wonderful moments that make a person say, "Today has been a great day." And tomorrow? Well, I think it's best to enjoy one day at a time.
A big thank you to the wonderful people at Odyssey Books.
Note to writers: When it comes to publishing contracts it's important that you always have the contract looked over by a professional person who knows about these types of contracts. I've been an advocate for many different issues involving people's rights in general for many years. I've written to many boards of directors over these years raising issues from racial prejudice to unfair and bad business behaviour.
Authors must protect their rights, too. I've always believed that if both parties have a vested interest in the project a fair deal can always be negotiated.  If a writer receives a contract from a publisher please don't sign it until it's been checked by a professional in the industry. There are many organisations who offer a low cost for a contract assessment. This type of assessment will inform a writer of areas that need to be negotiated.  Here in Australia the Australian Society of Authors and the individual state writing bodies like Queensland Writers Centre offer this type of service.
—
Follow Vacen on Twitter @VacenTaylor. Visit Vacen Taylor's website. This is Vacen's second post with Women Writers, Women Books.
Category: Australian Women Writers, Being a Writer, Contemporary Women Writers, On Publishing, Women Writers