I read about an author who had approached an agent to represent her novel about slavery in the U.S.  and the agent told her although the story was well done, he would have a hard time selling it to publishers because, and I paraphrase here: it's hard to sell a book these days about slavery in the U.S. if it's written by a white author.
As you can imagine this prompted a lot of discussion online such as the idea that maybe all authors of historical fiction should adopt secret identities much like Elena Ferrante.
Then just recently, I read this blog post on Medium, written by a woman who walked out at the Brisbane Writers Festival because she was insulted by the keynote address of American author Lionel Shriver. According to the blog post, Shriver mocked those who believe it politically incorrect for authors to write about cultures or identities that are not their own.
Although I don't have a copy of the speech it appears what incensed the blogger was the idea that Shriver believes cultural appropriation is indeed necessary if one is to write good fiction. The tone of her speech had some shaking their heads in disbelief, while others, I presume from what I read, agreed and even laughed along at Shriver's jokes.
If anything, Shriver started a dialogue about a topic that obviously touched nerves. As another blogger who attended her speech wrote: She blatantly rejected the notion of identity. And she did so under the guise of expressing dangerous ideas.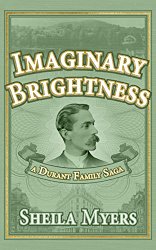 While I empathize with the dissenters of her speech I also find it hard to see how anyone could write historical fiction without some form of cultural appropriation. And I admit that I am guilty of it. I am writing a trilogy on the Durants, a wealthy family who in the late 19th century had acquired a half million acres of pristine wilderness in the Adirondack mountains of New York State.
As one of the first settlers to build vacation homes in the region, the family members interacted on a regular basis with the 'native' residents: Native Americans, fur trappers, lumbermen, and guides. Many of these people were their servants.
The Durant family members were also tight with British aristocracy and American business titans such as Andrew Carnegie, Vanderbilt, and J.P. Morgan. Yet I, a Caucasian, middle-class, middle-aged college professor, have no affinity to any of these people. I've never met a Prince, been to a debutante ball or been part of a jet set.
As far as writing about the culture of the people that survived on a subsistence lifestyle in the Adirondacks during the 19th century, I have no experience with that either. Yes, I've camped in the mountains and even slept in a tent for days with no shower in sight. I once tracked moose in the Algonquin Provincial Park as part of a graduate student study on their reproductive habits. But if I eat venison it's because a friend of mine killed a deer during hunting season, sent it to a butcher, and then marinated the meat for a friendly pot-luck dinner.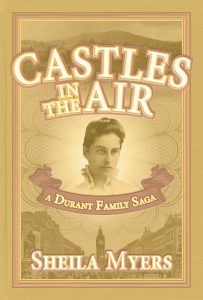 I used cultural appropriation because I had to for my historical novel. If I left out the lives of the people that served the central characters of my family saga the book would feel dead, without any emotional context of what was gained financially and lost spiritually when white privileged, upper-class businessmen started buying up huge swaths of land in the Adirondack wilderness in the mid-to late 19th century, fencing native residents out and removing opportunities for maintaining their subsistence lifestyle.
Land became expensive, the State of New York wanted to purchase whatever was not in private hands, keep it 'Forever Wild' and remove any squatters. It was a turbulent time.
And I had plenty of primary material (which I document on my website) to work with, including diaries, first-account essays from the men and woman who either interacted with residents or else lived in the Adirondacks at the time, and correspondence. What I lacked I found in scholarly books written by historians who documented the impacts of changing land use policies on the residents of this wilderness.
In my first novel of the trilogy, Imaginary Brightness: a Durant Family Saga, I used several POVs just so I could tell these people's stories. I wanted the fur trappers, the lumbermen, the guides, the Native Americans, to be heard. One of the main characters, Louise and her Mohawk family members were a central component of the story.
My research indicates members of the Mohawk tribes were seasonal visitors to the Adirondacks and that they built shelters using bark from trees as siding and roofing (their permanent dwellings were called Longhouses).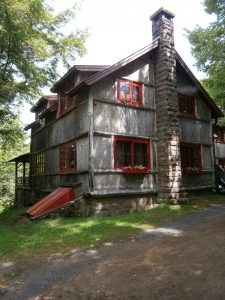 Most importantly I wanted to show the influence that their culture may have had on the rustic style of architecture that became so popular in the region amongst the wealthy. Notably, many of the 'Great Camps' my protagonist William West Durant built have siding made from the peeled bark of massive trees such as cedar.
Furthermore, I conjured Louise as mixed race. Her mother, French Canadian, and her father a Mohawk. In an interesting essay on the subject of mixed races I found oral histories noting that it was common amongst the settlers in the Adirondacks. This remote region of New York State was sparsely settled in the 19th century. For people living there, cultural prejudices were abandoned for the sake of community and finding partnership in a vast wilderness. I wanted to show this in my writing as well.
Did I do a good job of it? I'm not the one to judge. The critics will, I'm sure. I did hear from one who said, the affair between Louise, and my main character William is a 'trope'. It probably is, but then who could deny that men such as William, brought up with private tutors, money to go big game hunting in Egypt, and the connections to partake in the balls of London society, wouldn't have felt entitled to take advantage of the naiveté of a servant girl no matter her race?
I can't judge what was said at the Brisbane Writers Festival keynote address, because I wasn't there. But I believe the issue is one of cultural misappropriation. Using another's story or art for personal gain and profit and doing so without any understanding or in a misguided way. And the fear of doing so did indeed stop me from writing a different novel.
About a year ago a friend of mine said to me, "Why not write about smuggling along the St. Lawrence River?"
"Smuggling?" I asked.
"Yes," she said. "There's a long history of it. First the Colonists smuggled molasses in from Canada to avoid the British tariffs, then the rum runners made a fortune during prohibition."
Great I thought, another historical novel in a region of New York I know well. However, once I delved into it I found the historical aspect less intriguing than the cigarette smuggling trade of the late 1980s and early 90s. When the Canadian government increased the tax on cigarettes in 1991 the price of a pack of cigs doubled. Smuggling cigarettes through trade free zones in the U.S. and then back into Canada via boats through the Akwesasne Reservation that straddles the border became a lucrative industry.
One article I found claimed a major manufacturer of cigarettes was making $1.3 million a week in tax-free sales and netted over $100 million in profit over the course of a few years. This story had everything going for it: corporate greed, personal profit, organized crime, government battles with indigenous people, conflicting familial loyalties.
Excited, I gathered material to write a novel. I started writing, reached about 30,000 words, and stopped. Why? I panicked. I found I couldn't relate to the characters in a meaningful way: Tripp Brookfield who finds a way to make a lot of money on the smuggling trade from his camp on the St. Lawrence River with his Native American friend Jonnie who lives on the Akwesasne Reservation.
Was I getting the characters right? I could imagine the life of Tripp, I've interacted personally and professional with enough men who think they are entitled to nail that character down (talk about a trope!). But Jonnie? What would it be like to be living on the Reservation, simmering with anger about injustice to your people, and having a white man of privilege as your best friend and business partner? Was it even plausible? Could I imagine it?
My intent was to write a story set in 1990s, the hey-day of the smuggling, so I couldn't hide behind the veil of historical fiction. But it's a sensitive topic and still is, and I doubted my ability. Will I return to it? I hope so. However, it might be easier to write fantasy. Or maybe not. Just read what one critic had to say about Avatar.
—
Note: Sheila Myers is writing and self-publishing a trilogy on the family of robber baron 'Doc' Durant, a main character in the AMC tv series Hell on Wheels. Her second book in the trilogy Castles in the Air is featured in the writers' library.
Sheila has published essays on her research in the Adirondack Life Magazine, the LocalADK Magazine, and History News Network.
Category: On Writing