It is a "given" that for bibliophiles like me, there is nothing better than curling up with a good read in a quiet house with a cup of steaming coffee – I take mine with cream and sugar. And there are scores of genres and sub-genres from which to choose. Romance. Inspiration. Poetry. Biography. You name it! Oh, and let's not forget the increasingly popular memoir.
As much as I crave the above scenario, as of late, research for my work-in-progress – a biographical collection of 100+ historical and contemporary Native American women – has kept me rooted in front of the computer. Immersed in research, I haven't had the time to indulge in a passion I enjoy more than a vacation away from home.
I sent out a call over "Indian country" for candidates. One of the writers who caught my attention was Native American novelist, poet, and essayist, Leslie Marmon Silko (born in 1948).
Leslie grew up on the edge of the Laguna Pueblo Reservation, where she attended school until 5th grade before transferring to Catholic school in Albuquerque, some distance away.
Because of the policies of Indian boarding schools, public schools, and other off-reservation schools of the era, Silko was prohibited from speaking her native language, Keresan. No doubt, she had also heard the horror stories of times past, when Native American students endured severe punishment for speaking or practicing anything "Indian." Still, she excelled in her studies.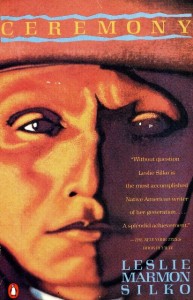 She received her bachelor's degree from the University of New Mexico in 1969. In the same year, her first short story, The Man to Send Rain Clouds, was published in New Mexico Quarterly. It earned her a grant from the National Endowment for the Humanities. The literary world took notice.
New York Times book reviewer Frank MacShane called her "…the most accomplished Indian writer of her generation." Contemporary Native American-studies scholar Kenneth Lincoln called Silko "one of the key figures in the Native American Renaissance."
As I continued to re-acquaint myself with the works of this uber-talented penwoman who is of Laguna Pueblo, Mexican, and Anglo heritage, I also reflected on how her mixed ancestry, the cultural bias leveled against Native American students during her school years, and the conflict inherent in "walking in two worlds" have influenced her work.
Engrossed, I shifted my research to the "back burner" for a time in deference to this award-winning writer of fiction, poetry, and essays, whose creative spirit was nurtured by the myths, tales, and legends of the Laguna Pueblo community.
I took notice of recurring themes in Silko's works. One reflects the alienation of American Indians within a predominantly Anglo society, in which they have long been marginalized and victimized by mainstream ethnocentrism.
In The Man to Send Rain Clouds, for instance, Silko derived the concept from an actual incident spoken about in her Laguna Pueblo community. The central theme is condescending paternalism by a local Catholic priest. When an old Native American man is found dead in a sheep camp, the cleric resents that the deceased is given a traditional Indian burial without his having been notified to conduct the funeral service.
Another recurring story line is the angst of the "half-breed" Native American who does not fit comfortably in either culture, the theme that propels Ceremony; published in 1977, this is the most-acclaimed of Silko's works. It earned rave reviews and is the singular Native American novel that continues to appear on college and university syllabi.
In this story, the main character, Tayo, half-Native American, half-Anglo, returns to the Pueblo after he was held as a World War II prisoner of war in Japan. Haunted by horrific memories, not only is Tayo in a depressed state, because of his mixed racial heritage, he does not feel a sense of community in either world.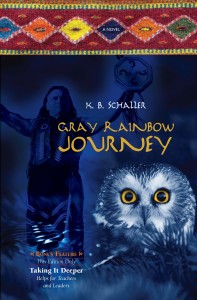 He finds healing and a sense of connectedness only in Native American ceremonies–but through those that reflect the influences of Anglo culture rather than the strictly traditional.
Silko's Almanac of the Dead (1991) has as its frame story a Native American insurrection of apocalyptic proportions waged against the capitalist elite, while Gardens in the Dunes (2000), is told from the viewpoint of Indigo, a young girl of the Sand Lizard People, who is orphaned when soldiers raid and destroy her village. When she is adopted by a wealthy Anglo couple, she is transported from a world of tradition and timelessness into one that is complex, sophisticated, and highly-structured. Over time, Indigo helps to merge two worlds that had been diametrically opposed.
While I pondered these and other Silko works that delve deeply into Laguna culture while they also reflect influences of the mainstream, I can't help but wonder: are not such works, on some level, also a kind of memoir?
Rooted in Laguna and Southwestern traditional Indian beliefs and her own multi-ethnic heritage, are not Silko's poems and prose therefore part of her physical, emotional and spiritual self?
Are they not expressions through the prism of her own perception reflected in ways she experiences and remembers them?
If so, do they not broaden into the creation of her characters and on some level, embody Silko herself?
Just musing, as I resume my biographical research…
—
K.B. Schaller is a journalist, novelist, guest blogger, and conference speaker. She is also the author of Gray Rainbow Journey. Follow her on Twitter: @HauCola or visit her website at http://www.KBSchaller.com.
Category: Being a Writer, Contemporary Women Writers, Friendships between Women Writers, Multicultural Writers, Native American Women Writers, US American Women Writers, Women Writers Across Cultures, Women Writing Memoirs