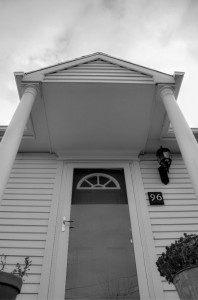 Waiting to write because you don't think you've lived enough is a terrible mistake.
There was a five-year stretch in my early 20s when I did not write. If you'd asked me what I was up to, I would've said that I was waiting for life—big-L Life, interesting life—to happen. I actually remember scribbling this sentence in a journal: I want to write books, but I don't think I'm interesting enough to fill a page.
My paralysis was a comparison problem.  Even unimportant parts of my life didn't escape my scrutiny. When I visited someone, I had a furtive habit of comparing their refrigerators' contents with mine. I didn't go out of my way to open someone else's fridge, but I'd quickly glance over as the refrigerator door was opened and shut.
Was their fridge cleaner than mine? Stray lettuce bits are always shellacked to the bottom of my crisper drawer. Was their food neatly arranged? I was forever discovering half-eaten containers of sour cream and quarter-used onions tucked behind milk containers.
If you picture me giving someone's refrigerator the sneaky side-eye, it's funny. But this habit of constantly wondering if I measured up, of mirroring my life with others', was enough to keep me from ever writing a word. In my estimation, my life was too boring for me to be a good writer.
Have you ever felt this way? You want your writing to matter, to measure up somehow, so you sit back and wait for something—anything at all—to happen to you. Then I'll start that book, you think. I'll fill it with all the interesting people I'm about to meet, all the adventures I'll have. Someday.
Or maybe you sift your past experiences, hoping to turn up something with unexpected gravitas. You may jot down a memory or two, but the writing ends there.
The internal dialogue of a writer trapped in the teeth of my-life-isn't-interesting syndrome goes like this:
Maybe I'll write about the family vacation when we had to evacuate before Hurricane Emily, I'd say.
What about it? Got any memories worth sharing from that?
Well, okay. How about the—
Don't bother.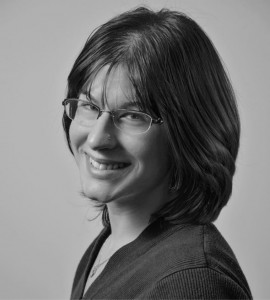 I would have continued this damning dialogue indefinitely, but for the house on Fall Mountain Lake.
At first, it was attractive, a white Cape with a two-car garage and granite countertops. New appliances. New windows. Fresh paint. My husband and I moved in on October 15, 2010.  A week later, it rained. Driven by harsh west winds, rain poured through those new windows. It had been a dry fall, and we watched in horror as the fresh paint bubbled up with water.
Then, more problems popped up. When a man came to repair our stove, the 220v outlet caught fire as he tried to plug the stove back in. The wires in the well pump caught fire soon after that. The basement walls—the walls­—leaked, then flooded during spring thaw. The fridge and the dishwasher and the oil tank went kaput.
And worst of all, the skritching we'd been hearing over our heads in the master bedroom, in the space between the ceiling and the roof, was bats, coming home, to our home, to roost. They'd roll in, about a dozen of them, with a quick, mothlike flutter of wings, promptly at 5:45am.
One afternoon, in the midst of the bats, a coworker said, "You should write a book about your house."
The statement was startling. Should I?
"I should." I laughed the suggestion off, but inside, my heart was jumping. "It'd read like fiction."
I got home that evening and announced to the family room, "I'm finally going to write something!"
No one answered. Husband was in the backyard, mowing the lawn.
Convinced that I'd finally unearthed something interesting (someone else had said so!), I sat down, and finally—finally—began to write. I set out to tell stories about the house, but instead, memories of my childhood home on the Jersey Shore came tumbling out. A series of short stories followed. I wrote poetry. I started The Procrastiwriter. Months passed, and I waited to wash up on the shore of this magnificent novel about my house. But those particular words never showed up.
After a year, it became apparent that a story about my dyspeptic white house was probably not going to burst forth then, if ever. But by then, it was too late—the writing tap was stuck open, and I couldn't close it, not even with my old insecurity. Instead, I reread what I'd done, and holy hell, some of it was actually interesting.
Lesson? Just starting was key. Everything else was secondary.
I try not to dwell on what would've happened if I'd abandoned the idea that my life had to measure up to some standard earlier. I'm just happy I'm writing.  I'll probably never be able to get that lettuce out from under the bottom of the crisper drawer in the fridge.
I still wonder if my life is a bit boring for a real writer. And it's funny how the words can silenced by simple insecurity, by doubt, by the writer's need to measure up to something, somehow. If you let it—and this takes courage—writing always comes through the cracks.
It might surprise you, and it will be good enough.
—
Shanan Haislip is a full-time business writer, essayist and webmaster at The Procrastiwriter, a blog about being a writer around a full-time life (without going insane). She still lives in the white house on Fall Mountain Lake. Follow The Procrastiwriter on Facebook or on Twitter at @Write_Tomorrow.
Category: Contemporary Women Writers, How To and Tips