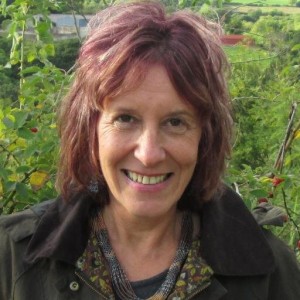 I'm sure there are some who write entirely for themselves, but most of us do so for other people. But how do you get your words turned into a book, so that your story can be shared?
The traditional route was to attract an agent. He or she would then go on to find a publisher. Self-publishing was referred to as 'vanity' publishing: the name says it all. But in 1994 an online bookstore was founded.
Since then, Amazon has changed the face of the industry by providing all publishing houses with the same platform. The word 'vanity' has been replaced by 'indie' and self-publishing has become   respectable. Here's how I came to make the choice.
Ten years ago, I was studying for an MA at Middlesex University, and after a showcase of students' work I met a young agent, whom I'll call Tim. The novel I was then writing – part of it for my dissertation – was set in the Thames Valley. It explored the changing relationships of a family, when the parents and their teenage children were harassed by a mysterious stranger. Tim told me how much he'd enjoyed my reading. He added, however, that I needed 'a big story.'
Five years later, I recalled Tim's words. I had opened a wicker box which once belonged to my great great grandfather. Inside, I found a packet of letters from the 1860s, which indicated that my triple-great grandfather Alexander Stephen – the wealthy founder of a shipyard on the River Clyde – was being blackmailed by one of his sons.
I found out more about Alexander and his children, and learned that his youngest daughter – my great great aunt Mina – had married a medical missionary called James Stewart. In 1866, when Mina was just 18 years old, the couple had travelled to a place called Lovedale in South Africa. There, they turned a small mission into a thriving settlement, with 'no distinction of race, colour or sect.'
James campaigned successfully for Africans to have access to higher education,  and founded the University of Fort Hare. He also opened up Lake Nyassa (now Lake Malawi) to legitimate trade, as a way of fighting slavery. But his reputation was damaged by a too-close relationship with Mary Livingstone, wife of the explorer. It was understandable that Mary fell for James;  the missionary had wit, charm and good looks – qualities inherited by his great great grandson, the actor, Hugh Grant.
The Stewarts' lives encompassed adventure, idealism, and intrigue. I had found my big story. But how to present it? I wanted to explore the characters of James and Mina, and record the challenges they faced. I wanted to set the novel firmly in the context of the Victorian era, showing the contrasting lives of the rich and poor, whilst Darwinism caused religious doubt to ripple through society. I also wanted to illustrate the suffering caused by the slave trade in Africa.
I decided to adopt four different narratives: those of James, the teenage Mina, a fictional herdsman called Lokim, and a seamstress called Chrissy Hogarth, whose name I retrieved from the 1860s batch of letters. I chose to use the present tense. By so doing, I could avoid the cynical re-interpretation of history, and allow James Stewart to hold his ideals undimmed.
Dappled Light  preoccupied me for the next three years. I went to the library of Glasgow University, where the archives of Alexander Stephen are held, and together with my husband, I went to South Africa. We visited Lovedale, and admired the thriving university at Fort Hare. Back home, I felt I was gifted with serendipitous pieces of information; it was as if the creative muse was behind my shoulder, nudging me to take this path, not that.
Dappled Light was almost finished when I went to a conferencerun by @writersworkshop. Unexpectedly, I met up with Tim. I told him about my novel. He was enthusiastic, and asked me to send him the completed book. 'It is ALL beautifully written' he emailed me. But then he emailed again, wanting a major re-write.
I considered taking his advice, but when I'd finished the novel, I'd felt as a mathematician must feel when a complex equation has finally worked out. Fact and fiction had been so carefully mixed to build up to an appropriate ending. Tim, I reflected, was visualising a different kind of book.
Have you seen Richard Curtis's film About Time? The hero enjoys time-travel, but he can't go too far backwards because he would then have different children, and that's a choice he can't make. I felt the same way about Dappled Light. One agent had already suggested that I use just one narrative – that of the African. Another had said I should forget fiction, and write James Stewart's biography. There were an infinite number of possible ways of retelling my   'big story,' but I'd given my heart, energy and conviction to Dappled Light, as I'd already written it.
So Tim and I parted ways. I didn't look for another agent. I thought there was no point in sending out more submissions, if I wasn't prepared to adapt the novel.
I published Dappled Light through Matador, in November 2013. Was it right to self-publish? Maybe, maybe not, but it was the only decision I could make.
—
Jessica Markwell was born in Ghana in 1954. After graduating from Manchester University with a degree in Medieval Studies, she worked as an archaeologist, a nurse, a midwife and a family mediator. She completed an MA in fiction writing at Middlesex University, and now lives high on a hillside in mid-Wales with her husband and two chocolate Labradors.
Find out more about her on her website www.jessicamarkwell.com and follow her on twitter @JessicaMarkwel1
Category: By Current and Past Sponsors, Contemporary Women Writers, On Publishing