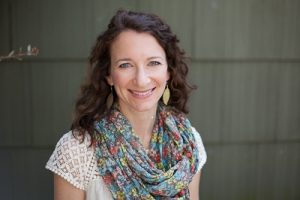 Long before I knew southern fiction was an actual genre, I loved stories set in the south. From a young age, something about the cadence of life, the storytelling, the language—maybe even the proximity to water—pulled me in and made me sad to leave.
One tradition that stuck out to me in this genre (it's in general fiction too, but it seems to be more prevalent in southern fiction) was the trend of characters returning home—to help an ailing parent, to find herself, to rekindle lost love, to escape love gone bad.
To be perfectly honest, this trend irked me because I read it so much. I halfway jokingly vowed to not read another story that involved a character returning to her roots. But sort of like when you give up sweets for Lent and all of the sudden, cupcakes and cookies are everywhere (ahem…), when I tried to avoid these stories, they seemed to multiply.
The biggest surprise came when I began brainstorming the story that would become The Hideaway. As I created my loose outline, what did my character have the audacity to do? She returned home! I, the one so annoyed by going-home stories, had just created a character who was doing that very thing. After some soul-searching, I realized this path was right for this character and I had to follow her there and let her story play out. I'm a little biased, but I think her story played out quite nicely.
So what is it about the idea of returning to our roots that is so compelling? Why do authors return to this plot when their characters need to discover something about themselves or their life? I think it has to do with the idea that little pieces of our home stay with us no matter what twists and turns our life has taken. Seeds sewn when we were young remain firmly planted, the roots buried deep in us, wrapped around the choices we make and the lives we lead even as adults. Sometimes it takes returning to the beginning to make sense of what's happening now.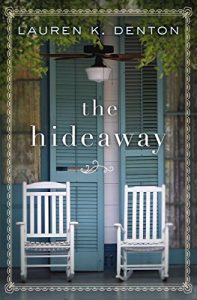 At the beginning of my novel The Hideaway, Sara's life takes place in New Orleans instead of her hometown of Sweet Bay. This is due to a few factors, not least of which is her eccentric grandmother Mags. On the surface, Sara is content in her life in New Orleans, but an undercurrent of regret and uncertainty runs through her mind when she thinks of her grandmother and what she's left behind.
Her return to her hometown, to the place where she began, was a natural step in the story—a necessary step if she was to discover the truth about her grandmother and in essence, her own life. All the plot that happens over the course of the story takes a back seat to what's really happening—both Sara and Mags relaxing and settling into the women they were meant to be. And we as readers wouldn't be able to see these transformations if Sara hadn't made the choice to return to her home.
The idea of going home strikes such a chord in readers because of those tiny seeds sewn when we were young that still grow inside us and affect our adult lives. Sometimes we have to deal with those seeds—water them, prune them, or rip them from the ground and toss them in the trash—in order to move on with our own lives.
I get it now but it still makes me a little nervous when I see other books or movies that include a character doing this same thing. In Karen White's Flight Patterns, her character Georgia returns to her home in Apalachicola. Beatriz Williams' character Gin Kelly in The Wicked City must return to the hollers of her Appalachian hometown.
Even little Melanie Smooter in the movie Sweet Home Alabama returns to her roots. A tiny part of me thinks, "Oh no, she's doing the same thing my character did!" But we all know there's nothing new under the sun. All the songs have been sung, the chords played, the words written. Everything that can happen to a character has already happened in some book somewhere, so we authors try our best to put our own spin on our stories.
We distill our characters down to their truest essence and figure out who they are and what they want. Then we figure out what they really need. Often, it's to go back to the beginning. It's not a trope, it's a compulsion, a longing that demands to be fulfilled. When we watch these characters find the truest part of themselves or rediscover an element of their life that's been missing, it reminds us that life isn't always only what we see. Another layer lies deep within and sometimes it takes a little digging around—or a trip back home—to find it.
—
Born and raised in Mobile, Alabama, Lauren now lives with her husband and two young daughters in Homewood, just outside Birmingham. In addition to her fiction, she writes a monthly newspaper column about life, faith, and how funny (and hard) it is to be a parent. On any given day, she'd rather be at the beach with her family and a stack of books.
The Hideaway is her first novel.
Connect with Lauren on her website LaurenKDenton.com, on find her on Instagram, Twitter, or Facebook
About THE HIDEAWAY
When her grandmother's will wrenches Sara back home, she learns more about Margaret Van Buren in the wake of her death than she ever knew in life.
After her last remaining family member dies, Sara Jenkins goes home to The Hideaway, her grandmother Mags's ramshackle B&B in Sweet Bay, Alabama. She intends to quickly tie up loose ends then return to her busy life and thriving antique shop in New Orleans. Instead, she learns Mags has willed The Hideaway to her and charged her with renovating it—no small task considering her grandmother's best friends, a motley crew of senior citizens, still live there.
Rather than hurrying back to New Orleans, Sara stays in Sweet Bay and begins the biggest house-rehabbing project of her career. Amid drywall dust, old memories, and a charming contractor, she discovers that slipping back into life at The Hideaway is easier than she expected.
Then she discovers a box Mags left in the attic with clues to a life Sara never imagined for her grandmother. With help from Mags's friends, Sara begins to piece together the mysterious life of bravery, passion, and choices that changed her grandmother's destiny in both marvelous and devastating ways.
When an opportunistic land developer threatens to seize The Hideaway, Sara is forced to make a choice—stay in Sweet Bay and fight for the house and the people she's grown to love or leave again and return to her successful but solitary life in New Orleans.
"Two endearing heroines and their poignant storylines of love lost and found make this the perfect book for an afternoon on the back porch with a glass of sweet tea." —Karen White, New York Times bestselling author
Category: On Writing