I don't recall the name of the male author or the title of the book that I was reading in my early 20s when I came upon the phrase, "her heaving breasts" one too many times. Ugh! Who were these raven haired, luscious lipped female characters whose breasts were constantly heaving? Nobody I knew, that's for sure. Not me—that's for absolutely sure.
The female counterpart to the male protagonist was not written as a fully developed character, but as an impersonal object that would be conveniently inserted into the plot to somehow disrupt the male character's life. Perhaps to ruin long standing male friendships or to use her beauty to seduce a married or committed male character who then betrays his older, less attractive partner. As a reader, I did not feel connected to the storyline—I found I was neither emotionally nor intellectually engaged.
So, I put that book down and picked up Kinds of Love by May Sarton. The first sentence describes two women, who are at least seventy-five years old, walking along like gazelles. Talk about a juxtaposition. Old women whose walks resemble gazelles? As the title suggests, this book revolves around all the kinds of love women encounter in their lives; as friends, wives, mothers, daughters, even professionals in the fields of education and science. As I turned the last page of this book I immediately missed the little northeastern village May Sarton had created and all of the fully rounded characters I had grown to care about. There was so much more I wanted to learn from the inter-generational women of different socio-economic backgrounds whose lives converged in Willard, Connecticut.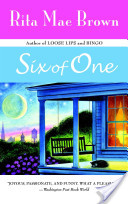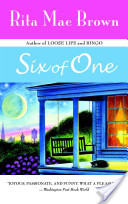 Once I started this journey, it was as if I'd uncovered  a secret, magical bookshelf that contained a constant bounty of excellent authors:
Eudora Welty
Flannery O'Connor
Anne Tyler (Maggie Moran's inner dialogue in Breathing Lessons could have been transcribed from my head)
Shirley Jackson
Rita Mae Brown (there is a scene in Six of One involving a new use for a purse that had me giggling for days)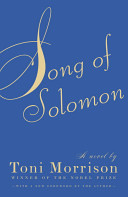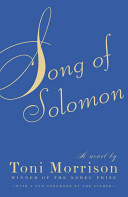 Alice Walker (c'mon, The Color Purple changed my life!)
Toni Morrison (some of the descriptions Song of Solomon took my breath away)
Alice Hoffman
Elisabeth Berg (her books feel like a one of those deep conversations you can only share with your best friend). . .
These women can write!
As others discovered I was reading only female writers I was quickly labeled as a "man hater." That always took me aback. Most men I knew read only male writers, listened mostly to male musicians, and were enamored with male sports figures. They were not labeled as misogynists.  And although I'm a feminist, this truly wasn't where I was coming from. Reading became a much more enjoyable pastime when I identified in some manner with the female characters, women having positive attributes that weren't purely physical. Stories where women's lives had a full arc of their own, allowing them a purpose beyond affecting the lives of the male protagonists.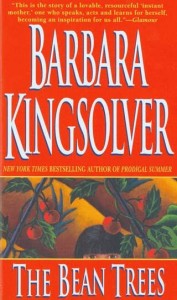 Oh, I hear you out there shouting, "What about Jackie Collins? What about Harlequin Romances?"
The point I'm making is not that women authors are better than male authors or that there aren't plenty of women writers writing about women whose waists are so tiny men can embrace them with one hand. I'm just saying that after reading Fannie Flagg's Fried Green Tomatoes or Barbara Kingsolver's The Bean Trees I desired reading about women's lives that I connected to in some manner and that engaged my imagination; it made reading much more satisfying.
Due to my recent membership in a book club, I have works of fiction written by male authors sitting on my bedside table and am happy to have more selections to choose from.  However, as soon as I read the words "heaving breasts," "raven hair," or "luscious lips," by a male or female author, I heave that book across the room and pick up the latest mesmerizing novel by Zadie Smith and let myself discover new worlds where a whole cast of diverse female characters grow and thrive.
—
Follow Patti at @PattiPaige.
Category: US American Women Writers, Women Writing Fiction, Women's Books and Writings