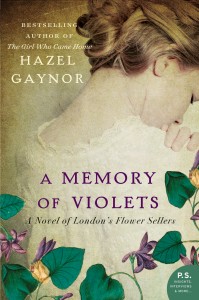 Apologies in advance for starting this post with a negative thought, but it has to be said: there is a lot of disappointment in the business of writing. It is an inescapable part of the job which can make it difficult (to say the least) to keep moving forward, to keep trying, to keep writing.
Why is the job of writing so riddled with pain and angst? Perhaps it is because we really care. Perhaps it is a necessary part of the creative process. Or perhaps it is because we are especially good at dwelling on the bad stuff.
In a recent poll carried out in the UK, the most desired profession was author. 60% of respondents, in fact. Librarian was the second most desired profession. I found this fascinating. Clearly, something of the mystique and perceived prestige of being a writer appeals. Yet lots of authors were incredulous. Really? Why? Do these people know what being an author is really like? Listen to enough writers, and far from being the job 60% of people aspire to, it starts to sound like the worst job in the world.
Disappointment lurks everywhere:
Writing days start out full of determination and promise, and yet by mid-morning our wonderful words have deserted us and all we have to show for our efforts is a paragraph of nonsense and three more followers on Twitter.
Writing your first novel isn't as easy breezy as you'd imagined. While the idea sounded great in your head (and at dinner parties), it doesn't translate quite as well on paper. Writing a whole book turns out to be an awful lot harder than you'd imagined. Darn it.
Even when you do write a whole book – of which you are incredibly proud – you will, more than likely, experience the disappointment of rejections from agents and publishers. They tell you it isn't good enough. 100,000 words of not good enough. Ouch.
And even when that dream publishing deal is signed, there will still be moments of disappointment. I'm sorry, but there will. Being a published author isn't all about skipping among the bluebells and sipping champagne. There might be disappointing – nay, dreadful – reviews. There might be disappointing sales, disappointing numbers of people at launches and signings. There might be disappointing days of sitting at your desk writing nothing more than your tax return.
We know all this, because writers share all this. It is easier to dwell on the bad stuff, on the rejections and the failures. We need to be better at talking about the good and the great things that happen; at celebrating our writing victories, however big or small.
Yet even that isn't as easy as it sounds. We are very good at convincing ourselves that the small 'wins' are insignificant in the grander scheme of things. We might easily overlook them, or choose to ignore them because we are still sulking about an unkind review. The bigger successes we might feel embarrassed or uncomfortable to talk about (especially if you're English). We worry about sounding annoying and overbearing if we bleat on about how marvellous and fabulous everything is. Everybody likes the underdog, right? Nobody likes the show off.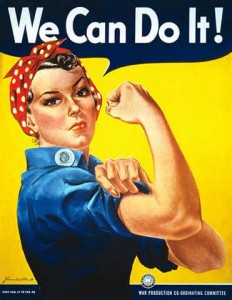 But, I think we owe it to ourselves to celebrate the good stuff. This is a tough profession. When they come, the knocks can be hard, so let's arm ourselves with our victories. That rejection letter/email might actually be a positive if looked at another way. The email from a reader telling you how much they adored your book is a nugget of writing treasure to be hugged and celebrated.
Rankings on Amazon and Goodreads, however fleeting, should be captured and saved (literally – with a Print Screen image). Those moments in bookshops when you first see your book on the shelf, or when you see someone buy it, must be locked away in a very special happy place which is protected from snarky badness by an army of wood sprites and gummy bears.
One idea I like is to write down all these celebratory moments and keep them in a jar. I've seen people do this at the start of a new year, so they can remember all the happy things at the end of the year. This could work really well for writers. Let's call it a Victory Jar. When the going gets tough, tip everything out of that jar, and remind yourself of all those successes and kind comments from readers; all those moments that make it worthwhile.
Let's be better at giving ourselves a pat on the back, at forgetting the bad stuff and sharing the good stuff. Let's do a collective jump for joy on a friend's behalf. Let's sit down for a quiet moment of happy reflection. All writers are renowned for saving their piles of rejection letters, so why not all the moments of joy, too?
It might be March, but it's never too late to start a resolution – or a revolution. Find a jar and start adding your writing victories. You might be surprised at how quickly it fills up.
—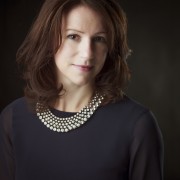 Hazel Gaynor's 2014 debut novel THE GIRL WHO CAME HOME – A Novel of the Titanic (HarperCollins) was a New York Times and USA Today bestseller and won the 2015 Romantic Novelists' Association Historical Romance Novel Award. Her second novel A MEMORY OF VIOLETS (February 2015), was selected by WHSmith Travel as one of their 'Fresh Talent' titles.
Originally from East Yorkshire, England, Hazel now lives in Ireland with her husband and two children.
For more information, visit Hazel's website at http://www.hazelgaynor.com/ or Facebook page https://www.facebook.com/hazelgaynorbooks or follow her on Twitter @HazelGaynor
Hazel is represented by Michelle Brower of Folio Literary Management, New York.
Category: Contemporary Women Writers, How To and Tips