Bestselling Author Travis Neighbor Ward Shares the Top 7 Things Every Romance Writer Should Do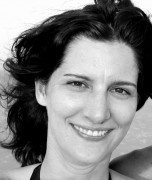 Writing romances can be one of the most empowering forms of fiction writing for women—as long as we make it an expression of ourselves. When I set out to write my novel COME FIND ME, my top priority was creating a story that I would love to read. I decided that as long as I loved it, there had to be readers out there that would feel the same way.
Since I self-published COME FIND ME last month, I can tell from the reviews that my approach was right on target. The people that gave it four or five stars did so because they love what I love about it. The two three-star reviews I got were from people that said it's a great story, but not their style.
In the end, success really isn't about pleasing agents, publishers, publicists, or newspaper critics. It's about finding our peeps in the vast world of readers—and producing what we, and they, are hungering for.
Here are some specific tips for crafting a story that will make you feel this way about it, too.
1. Study the Competition to Identify What You Love Reading.
Read every romance and love story you can get your hands on. Read the books with five-star reviews and one-star reviews. Read the bodice rippers and the literary romances. As you read, decide what you like and don't like. Is something making your skin crawl with disgust or tingle with delight? Make a note of it. After you finish a book, read the reviews and see if you agree with them. This will help you understand better how you want your romance to be similar or different.
2. Figure Out What Makes A Female Lead Likeable and Heroic to You.
I'm not talking about what makes you, me, or our women friends likeable; I'm talking about fictional women that reach even higher, and fall even harder, than we do. What melts your heart for a woman in the first ten pages of a book? What makes you fall in love with her to the point that you're rooting for her happiness and crying when she's sad?
How far can her self-destructive tendencies go before she becomes despicable to you? How close to perfection can she move before you get bored? You—and your female readers—will live the story through her, so you'd better make her someone that you think is incredible.
3. Ask Yourself What You Think Is Truly Sexy In A Romantic Male Hero.
This is your time to create the perfect partner, so let your imagination rip! The more creative you get, the more original and charming he will be. Remember, this isn't a real guy you date, or even your husband. I'm in love with my husband and think he's fantastic, but he still keeps a ton of things in his head. Your hero has to be a guy that will say even those things that men never say, and do the things they rarely do. Also, remember that sexy isn't contained in six-pack abs. Those may be a nice add-on, but sexy comes from personality, above all else.
So, ask yourself: "What would make my heart melt?" Once you determine the traits that your hero must have, you can apply them in different ways to different characters, increasing some aspects of it for one hero, while decreasing others. No matter what, it will keep you writing from your heart.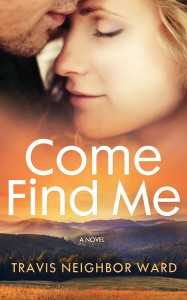 4. Decide How Much Sex You Want To Include, and In How Much Detail. This is really important when it comes to the readers you're targeting, as well as how your book will be categorized in bookstores. If there's basically no sex, it may be placed in the "inspirational" category. At the opposite end of the spectrum is "erotic fiction," which will include R-rated warnings. In between there are lots of shades of sexy. Mostly, though, it comes down to your comfort level, and the way you need to tell the story that's in your mind.
5. Closely Study Human Gestures and Behaviors Related to Love.
In real life it's easy to identify when people are attracted to each other or are in love. When you write a romance, you need not only to convey it, but to make readers feel it. There's a fine line between having it sound authentic versus cheesy and laughable.
6. Choose Settings That Put You in the Mood.
I don't just mean in the mood for sex; I mean for romance. Your characters, and your readers, have to fall in love somewhere, and the "where" can largely determine how they fall in love. So… does snow turn you on? Beaches? Mountains? Desert heat? Offices? Swanky hotels? Don't by shy when you brainstorm! If you pick a place that excites you, you will write more convincingly.
7. Learn to Read Your Own Physical Reactions to What You Write.
I think we women are often trained to downplay how we react to situations in real life. We're told that we're too emotional, too sensitive, too needy, and so we learn to hide many of our genuine feelings. That training is like murder to the romance writer! When you write a romance novel, it is precisely the depth and breadth of your emotions that are going to make the story sing.
The best way to avoid overthinking this point is simply to listen to your body as you write. If you feel your gut twisting in anger or sadness, I bet that story will make me feel angry or sad. And if your hero's kiss is sending shivers down your spine, it will probably send them down my spine, too.
—
Travis Neighbor Ward was the Editor-in-Chief of The Atlantan magazine and the Home & Garden Editor of Atlanta Magazine. Her first novel COME FIND ME  debuted in April 2014. It has been on the Top 100 Bestseller lists on Amazon.com, in both the Literary Romance and the Military Romance categories, ever since. For more about Travis, or to contact her, please visit www.travisnward.com or her blog www.patchofearth.com.
Follow her on twitter @travisnward
Category: Contemporary Women Writers, How To and Tips