About Us
We are an online literary magazine by and about contemporary women writers from around the world. Women Writers, Women's Books was launched in 2011 to be another platform for contemporary women writers and authors around the world writing in English.
Our mission is to encourage and promote the visibility of women writers. We are particularly interested in the edges, the intersections between genres, nationalities, languages, arts, cultures.
Barbara Bos, Managing Editor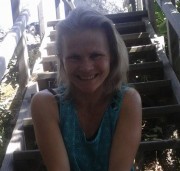 Barbara Bos is the managing editor and owner of Women Writers, Women's Books. Barbara was born in Holland. After finishing University she left for the UK. Since then she has uprooted herself twice more, currently living with her family in a small village in Galicia, North-West Spain.
Follow her @chicaderock on Twitter.
She blogs about Village Life on her website https://chicaderock.wordpress.com/
MM Finck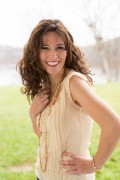 MM Finck oversees the author Interview segment and the Agent's Corner of WWWB. She is a writer, essayist, and book reviewer.
Her women's fiction  is represented by Katie Shea Boutillier of the Donald Maass Literary Agency.
She is active on Facebook, Twitter, and Goodreads. Find out more about her on her website  http://www.mmfinck.com
SUBMISSIONS
Queries welcome at editor @booksbywomen.org. Please read our Submission Guidelines.
SCHEDULE
Women Writers, Women's Books publishes new essays with an organic schedule based on readiness of articles and editing resources.
RIGHTS
Writers grant Women Writers, Women Books exclusive and first digital print rights for ONE MONTH after publication, and thereafter, non-exclusive digital rights. We encourage you to post a copy of your essay on your blog with a link back to our post: "This post was first published by Women Writers, Women Books at http://www.booksbywomen.org—-."
DISTRIBUTION
Links to new essays are posted on @WomenWriters on Twitter, with a following of over 39000, primarily women writers. Links are also posted on Women Writers, Women Books on Facebook.
The generosity and motivation of sponsors to promote their books, work or products with our site makes it possible to continue this site.
CONTACT