RECOMMENDED READS
 THE ASTONISHING THING, SANDI WARD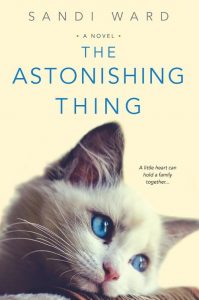 "In her inventive, sometimes bittersweet, ultimately uplifting debut, Sandi Ward draws readers into one extraordinary cat's quest to make sense of her world, illuminating the limits and mysterious depths of love . . ."
Pet owners know that a cat's loyalty is not easily earned. Boo, a resourceful young feline with a keen eye and inquiring mind, has nonetheless grown intensely devoted to her human companion, Carrie. Several days ago, Carrie—or Mother, as Boo calls her—suddenly went away, leaving her family, including Boo, in disarray. Carrie's husband, Tommy, is distant and distracted even as he does his best to care for Boo's human siblings, especially baby Finn.
Boo worries about who will fill her food dish, and provide a warm lap to nestle into. More pressing still, she's trying to uncover the complicated truth about why Carrie left. Though frequently mystified by human behavior, Boo is sure that Carrie once cared passionately for Tommy and adores her children, even the non-feline ones. But she also sees it may not be enough to make things right. Perhaps only a cat—a wise, observant, very determined cat—can do that . . .
Wonderfully tender and insightful, The Astonishing Thing explores the intricacies of marriage and family through an unforgettable perspective at the center of it all.
BUY THE BOOK HERE
A BIOGRAPHY OF STORY, A BRIEF HISTORY OF HUMANITY, TRISH NICHOLSON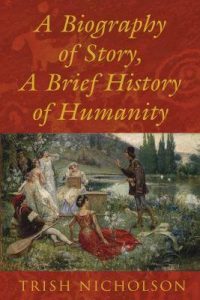 An entertaining cultural history and a highly original take on the power of stories in societies past and present. Trish Nicholson brings us a unique interweaving of literature and history seen through the eyes of storytellers, making a fascinating journey for general readers and students alike. From tales of the Bedouin, to Homer, Aesop and Valmiki, and from Celtic bards and Icelandic skalds to Chaucer, Rabelais, Shakespeare, Scott and Chekhov, some of the many storytellers featured will be familiar to you; others from Africa, Asia and the Pacific may be fresh discoveries.
Beginning with oral tales of our foraging ancestors, the emergence of writing, the great migrations, the age of exploration and the invention of printing through to the industrial revolution and the digital age, Nicholson brings us voices from all corners of the world. Combining this extraordinary breadth with telling myths, epics, fables, fairy tales and legends, she reveals their story-power in the comedy and tragedy of human affairs. And what of Story's future..?
A Biography of Story, A Brief History of Humanity is our own human epic, thoroughly researched and referenced, and told with the imaginative flair of an accomplished storyteller. This is a book-lover's book, illustrated and handsomely presented in hardback and paperback volumes designed `to have and to hold'.
The power of stories in the comedy and tragedy of human affairs.'
and "The only global social history of storytelling."
BUY THE BOOK HERE
AMONG THE BRANDED, LINDA SMOLKIN
"This is a beautiful and fascinating novel that will keep readers hooked." San Francisco Book Review
What if a 70-year-old letter from World War II changed the course of your life?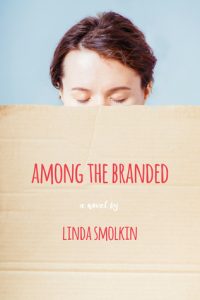 While attending Valor of the '40s, art director Stephanie Britain stumbles upon a flea market selling letters from the war. She buys a handful, hoping they'll inspire the redesign for a client's website at her branding and design firm. She's at first drawn by the lost art of penmanship, but soon discovers a hidden treasure nestled inside declarations of love from homesick soldiers.
Stephanie enlists a coworker to translate one and realizes it's not a love letter after all. When a shocking discovery about a client causes Stephanie to question her principles and dedication to her firm's business, she's forced to make a difficult decision—one that could give her peace of mind, yet ruin her career in the process.
Contemporary fiction with a historical touch, Among the Branded explores family life, an unexpected friendship, and moral conflicts that make us wonder what's more important: our livelihood or our beliefs. This moving debut novel by Linda Smolkin is a great addition for readers who enjoy books by Jodi Picoult, Kristin Hannah, and Liane Moriarty.
BUY THE BOOK HERE
THE COPENHAGEN AFFAIR, AMULYA MALLADI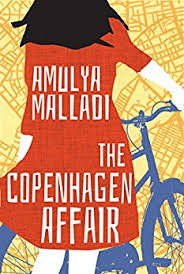 Set in the capital city of the world's happiest country, a comedy of manners about depression, the pressures of marriage, and the possibility of falling in love again, from the bestselling author of A House for Happy Mothers.
Sanya was always the perfect wife, but after a breakdown at her office, it's her husband Harry's turn to step up. His proposal? A temporary move to Copenhagen, Denmark's capital city. He needs to be there to close a business deal and figures the change of scenery will do her good. Soon Sanya goes from hiding under her duvet to hiding in plain sight—a dark-skinned Indian American in a city of blondes.
Within Copenhagen's glamorous high society, one man stands out—not only because of his intriguing scar but because he sees Sanya in a way Harry hasn't for years. Anders Ravn owns the company Harry wants to acquire, and soon Sanya begins to fall for him. As allegations of white-collar crime arise, she learns of Harry's infidelity, and having an affair with Anders seems ever more tempting. Surrounded by old money, smoked fish on dark breads, and way too many bicycles, Sanya slowly moves from breakdown to breakthrough, but where will she end up—and with whom?
BUY THE BOOK HERE
THE TRUTH ABOUT THEA, AMY IMPELLIZZERI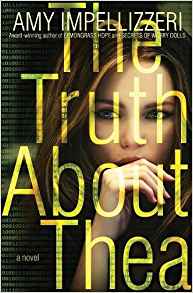 Will, a recovering heroin addict-turned-counselor for whom truth is a championed element to recovery, has a dark secret — shared with no one outside of his anonymous support meetings. Over twenty years ago, after an ultimatum from his pregnant ex-wife, Will was forced to assume a new identity and to fake his own death to get out from under his dealer and user-friends once and for all.
Now Will is counseling Thea, a young woman who has been diagnosed with a pathological addiction to creating fake social media identities, and who founded a start-up company ("Alibis") that created false internet identities for clients, many with suspect pasts. Thea's addiction has landed her in rehab as a condition of her parole — after a plea bargain cut short a court case that would have put both Thea and Alibis on trial for a very high-profile crime.
As Will works with Thea, the truth is put into motion on a collision course. Both Will's, and his young client's, secrets start to unravel … and reveal, at long last, the truth about Thea.
BUY THE BOOK HERE
THE OTHER ALCOTT, ELISE HOOPER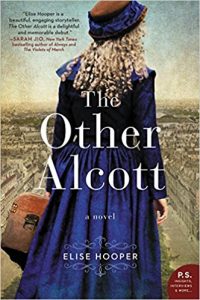 A People Magazine and POPSUGAR pick!
"[May's] adventures illuminate the world of intrepid female artists in the late 1800s […] The Other Alcott comes alive in its development of the relationship between Louisa and May."  –The New York Times
Elise Hooper's debut novel conjures the fascinating, untold story of May Alcott—Louisa's youngest sister and an artist in her own right.
We all know the story of the March sisters, heroines of Louisa May Alcott's Little Women. But while everyone cheers on Jo March, based on Louisa herself, Amy March is often the least favorite sister. Now, it's time to learn the truth about the real "Amy", Louisa's sister, May.
Stylish, outgoing, creative, May Alcott grows up longing to experience the wide world beyond Concord, Massachusetts. While her sister Louisa crafts stories, May herself is a talented and dedicated artist, taking lessons in Boston, turning down a marriage proposal from a well-off suitor, and facing scorn for entering what is very much a man's profession.
Life for the Alcott family has never been easy, so when Louisa's Little Women is published, its success eases the financial burdens they'd faced for so many years. Everyone agrees the novel is charming, but May is struck to the core by the portrayal of selfish, spoiled "Amy March." Is this what her beloved sister really thinks of her?
So May embarks on a quest to discover her own true identity, as an artist and a woman. From Boston to Rome, London, and Paris, this brave, talented, and determined woman forges an amazing life of her own, making her so much more than merely "The Other Alcott."
"Elise Hooper's thoroughly modern debut gives a fresh take on one of literature's most beloved families. To read this book is to understand why the women behind Little Women continue to cast a long shadow on our imaginations and dreams. Hooper is a writer to watch!"—Elisabeth Egan, author of A Window Opens
BUY THE BOOK HERE
THE CHALKY SEA, CLARE FLYNN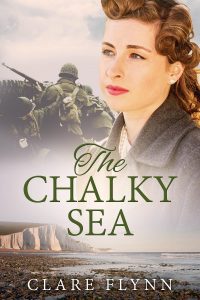 Two troubled people struggle to find their way in a turbulent world.
In July 1940, Gwen Collingwood drops her husband at the railway station, knowing she may never see him again. Two days later her humdrum world is torn apart when the sleepy English seaside town where she lives is subjected to the first of many heavy bombing attacks.
In Ontario, Canada, Jim Armstrong is debating whether to volunteer. His decision becomes clear when he uncovers the secret his fiancée has been keeping from him. A few weeks later he is on a ship bound for England.
Gwen is forced to confront the truth she has concealed about her past and her own feelings. Jim battles with a bewildering and hostile world far removed from the cosy life of his Canadian farm. War brings horror and loss to each of them – can it also bring change and salvation?
BUY THE BOOK HERE
AT FIRST LIGHT, VANESSA LAFAYE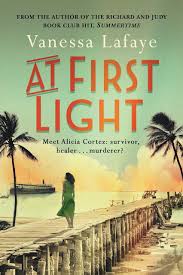 1993, Key West, Florida. When a Ku Klux Klan official is shot in broad daylight, all eyes turn to the person holding the gun: a 96-year-old Cuban woman who will say nothing except to admit her guilt.
1919. Mixed-race Alicia Cortez arrives in Key West exiled in disgrace from her family in Havana. At the same time, damaged war hero John Morales returns home on the last US troop ship from Europe. As love draws them closer in this time of racial segregation, people are watching, including Dwayne Campbell, poised on the brink of manhood and struggling to do what's right. And then the Ku Klux Klan comes to town…
Inspired by real events, At First Light weaves together a decades-old grievance and the consequences of a promise made as the sun rose on a dark day in American history.
Includes the first chapter of Summertime, Vanessa's debut novel.
BUY THE BOOK HERE
HIGHLAND PURSUITS, EMMANUELLE DE MAUPASSANT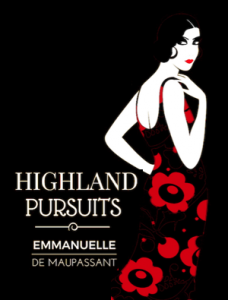 A wickedly naughty 1920s romance.
What happens when defiant debutante Lady Ophelia Finchingfield is banished to the Highlands of Scotland?
Ophelia isn't willing to marry just to please her mother, and certainly not to a man she finds sexually unappealing.
Removed to such a remote and unsophisticated location, Ophelia is expected to come to her senses. However, she discovers a new independence at Castle Kintochlochie, under the guidance of her sassy grandmother, Lady Morag.
Instead of being consigned to an ill-matched marriage, why shouldn't Ophelia take over the governance of the Castle and the wider estate?
A bizarre selection of suitors are soon presenting themselves, but Ophelia remains one step ahead, until she begins to harbor feelings for Hamish, the Castle's estate manager.
To Ophelia's annoyance, he's already spoken for, and glamorous French coquette Felicité has no intention of letting ruggedly attractive Hamish slip from the service of her bed.
Intrigue abounds, as Ophelia discovers that there's more to her rival than meets the eye, and that the Castle is a hotbed of illicit cavorting.
BUY THE BOOK HERE
EDEN: A NOVEL, JEANNE MCWILLIAMS BLASBERG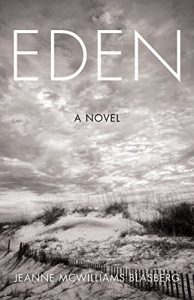 Becca Meister Fitzpatrick—wife, mother, grandmother, and pillar of the community—is the dutiful steward of her family's iconic summer tradition . . . until she discovers her recently deceased husband squandered their nest egg. As she struggles to accept that this is likely her last season in Long Harbor, Becca is inspired by her granddaughter's boldness in the face of impending single-motherhood, and summons the courage to reveal a secret she was forced to bury long ago: the existence of a daughter she gave up fifty years ago. The question now is how her other daughter, Rachel—with whom Becca has always had a strained relationship—will react.
Eden is the account of the days leading up to the Fourth of July weekend, as Becca prepares to disclose her secret and her son and brothers conspire to put the estate on the market, interwoven with the century-old history of Becca's family—her parents' beginnings and ascent into affluence, and her mother's own secret struggles in the grand home her father named "Eden."
BUY THE BOOK HERE
HAVE YOU MET NORA, NICOLE BLADES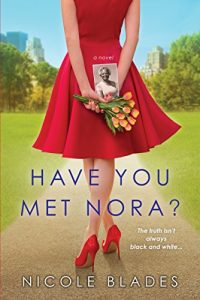 She's blossomed from a wealthy surgeon's beautiful daughter to elegant socialite to being the top fashion stylist in the country. And Nora Mackenzie is only days away from marrying into one of New York's richest, most powerful families. But her fairy tale rise is rooted in an incredible deception—one scandal away from turning her perfect world to ashes . . .
What no one knows is that Nora is the biracial daughter of a Caribbean woman and a long-gone white father. Adopted—and abused—by her mother's employer, then sent to an exclusive boarding school to buy her silence, Nora found that "passing" as a white woman could give her everything she never had.
Now, an ex-classmate who Nora betrayed many years ago has returned to her life to even the score. Her machinations are turning Nora's privilege into one gilded trap after another. Running out of choices, Nora must decide how far she will go to protect a lie or give up and finally face the truth. Praise for Have You Met Nora?
 
"Nora is tender, courageous, and beautifully flawed." 
—Rosalind Noonan, New York Times bestselling author
 
"A winding story full of secrets, betrayal, revenge, and love." 
—Rena Olsen, author of The Girl Before
 
"Blades has created a heroine both honorable and deceptive, both vulnerable and powerful, a heroine whose choices are at times shocking but arguably necessary."
 —Holly Chamberlin, author of The Season of Us

"This is a deft and searing commentary on identity and race." —Taylor Jenkins Reid, author of The Seven Husbands of Evelyn Hugo
BUY THE BOOK HERE
THE MERMAIDS OF LAKE MICHIGAN, SUSANNE KAMATA
Elise Faulkner is more at home in the waters of her beloved Lake Michigan than on land where her beauty queen mom is always on her back about her lack of a social life; her sister is dating the boy of her dreams; her favorite penpal–the one who wrote about mermaids in Ghana–has gotten married and ended their correspondence; and no one's allowed to talk about her glamorous great-grandmother, the deep-sea wreck diver.
Elise is biding her time with books until she can flee. But then crazy Chiara Hanover pops into her life, as does Miguel, a mysterious carnival worker whose dark future has been predicted by a gypsy.
BUY THE BOOK HERE
THE CONCUBINE AND THE SLAVE CATCHER, QAISRA SHAHRAZ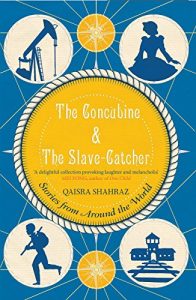 Ten powerful stories set on several continents and at different periods in history. A well-meaning Abolitionist learns the sordid and violent truth about slavery from her African servants in Boston USA. The sundering of India and Pakistan in the 1947 Partition is revealed when a Muslim boy is adopted by a Hindu family during the chaos of mass migration.
A young university student finds her engagement broken off because her fiancé's family disapproves of her Western attire. The horrors of the Holocaust are writ large in one pregnant woman's experiences. With each unique story, Shahraz captures and enriches us with her wisdom and storytelling magic.
BUY THE BOOK HERE
LIGHT OF THE NORTHERN DANCERS, ROBIN F. GAINEY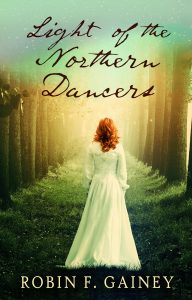 Fiery aristocrat, Eden Rose, uprooted from her native Scotland, has tended a foundering marriage and failing ranch at the corner of Crazy Woman Creek and the Powder River for a decade. Best friend, backwoods spitfire Maddie True, has her own woes a few miles away: widowed with a passel of young children, and caretaker to her addled father.
Abandoned by her husband during the height of Wyoming Territory's worst drought in history, Eden depends on her inept brother, Aiden, to see her through the coming winter. But when he disappears into the wild Bighorn mountains, she shuns Maddie's fearful cautions, teaming with enigmatic Lakota holy man, Intah, to find her brother before the wicked snow holds them all hostage.
"Light of the Northern Dancers is a powerful novel of a woman's journey, thought-provoking and unsettling in its authenticity and unflinching honesty." — Susan Wiggs, NYT Bestselling Romance Author
"Half of what happens to us may have reason, the rest is chaos. Robin F. Gainey's second novel, Light of the Northern Dancers, has this brand of existentialism. It' real and it doesn't let go!" — Tom Skerritt, Award Winning Actor, Writer, Director
BUY THE BOOK HERE