Author Archive: Kristen James
Kristen James has 11 books on Kindle and some of those in print as well. Her books have hit the top 100 Bestsellers in Kindle, #1 in eight different categories, and #1 in Movers & Shakers. She writes in many genres, pulling from her experience as a freelancer and ghostwriter. See her Amazon Author Profile with full book list.
She was born in a tiny town in western Oregon and lived there until after high school graduation. She wrote several "practice" novels before then and continued writing though the next ten years. She also started a family, moved to Little Rock, Arkansas, back to Portland, Oregon and several other towns before landing in the country in Western Oregon where she started out. She's also been around the western half of the US, to Mexico many times on mission trips, and to Costa Rica on vacation.
Writer Kristen James on Facebook
@writerkristenj on Twitter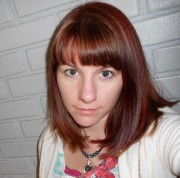 You've probably heard of THE glass ceiling. There is another glass ceiling that everyone encounters that has nothing to do with gender; it's a glass ceiling of negative beliefs. I dreamed about my writing career since childhood and strived toward being a career novelist. I had "big ideas." But even while writing and working toward this […]