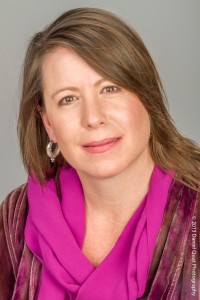 Memoir writers have huge egos. We actually believe that something we did is important to others. We are the like aging relatives reminiscing at Thanksgiving dinner. Everyone else at the table is anxious to talk about Billy's wedding or Sally's divorce, but old Aunt Mabel won't shut up about life before the war. Her voice is cracked, her memory shot. She snaps her fingers in frustration as she searches for a name she knew a minute ago and since forgot. Grease congeals in the gravy as we struggle to hide our yawns.
Good memoirs must read like a novel, impart some kind of wisdom, and come to a reasonable conclusion. This is hard. How do we bring a book to its close when our lives go on? How do we determine the difference between wisdom and fluff? What do we leave in and what do we cut? How do we tell the truth and still meet our moms for lunch?
I approach writing as I approach sculpture. Some writing styles are additive. Fiction writers create a story by adding a little bit of material at a time. Memoirs are subtractive. The story already exists. Like a sculptor working in stone, memoir authors have to chip away until the essence appears. If we remove too much material we botch the job, but if we leave too much we just deface the rock.
One way to determine the right amount of detail is to fictionalize your story. Instead of writing from the first person perspective, try giving yourself a fake name and write in third person. This helps quell the ego and stimulates flow.
Look at the example below:
First Person:
I went to the market to pick up some fish for the dinner party Friday night. While there, I bumped into Sam. I hadn't seen him in a long time and couldn't help noticing the weight he'd lost. Sam was an old friend and though he didn't know it, I'd once had a huge crush on him. That was back in high school. I was such a fool then.
Third Person:
Erika hated shopping and dinner parties, but they were necessary to her husband's job. As she perused the deli case, debating between salmon and trout, she heard a voice from her past. Startled, she turned around. A tall man with a sharp nose leaned against the counter.
"Sam," she cried. "What are you doing here? I thought you moved away after college."
"Erika? Is that you? My God. You look great!"
Erika winced. Sam had lost so much weight he looked skeletal. "So do you," she said.
He laughed in that same, deep way she remembered from high school. His laugh had been contagious then. "You were always a shitty liar, Erika, but it's okay. I'm home because I'm ill. It looks like the cancer may win."
Relevant details surface in third person. When you switch back to first person, the story will be authentic and compelling.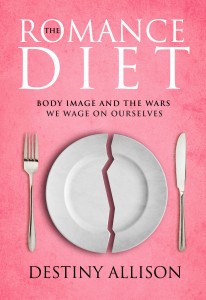 Writing in third person also helps with the hard stuff. Chronicling traumatic experience can trigger emotions I don't want to feel again, but if I gloss over the details, my story will feel false. Switching to third person and using fictionalized names helps me write honestly while affording some distance and objectivity. When I switch back, I have more control over my emotions. In addition, the exercise strengthens the story.
The statement "I learned that even in death there is hope" is not as powerful as the following example:
"Don't go, Jim. I need you."
"Mary, it's my time. You promised. Don't betray me now. Not after all we've been through." I sagged in my chair. He was right. I did promise, years ago, but we had been young. Death was an idea then, not a reality. How would I live without him?
Jim patted the bed. "Come here, sweetheart. Let me look at you."
I wiped my eyes and took his hands. Gnarled with age and spotted like a leopard, they still melted my heart.
"Mary, listen. Do you hear that? The wind in the trees? That's me, love. The leaves will fall and they'll nourish the ground, but I'm not a leaf. I'm the stirring. Some days, I blow like hell. Others I'm just a breath, but I always come around. Kiss me now and bring me the pill. Then go outside. Have a good cry. Let me dry your cheeks and ruffle your hair. It'll be a new day soon. You might not know which way I'll blow or how hard, but I'll be there for you. Always."
I sighed. My breath, his, the wind. They were all one. Once, I had known that. Perhaps I would know it again.
You will remember some dialog and include it because it's important to your story. Other dialog you'll have to invent, but don't worry. You know your characters like the back of your hand. Using fiction techniques will help you write a memoir that moves, matters, and comes to an appropriate end.
—

Destiny Allison is an award-winning businesswoman, sculptor and community builder, but writing is her first love. She is the author of the non-fiction book Shaping Destiny: A Quest for Meaning in Art and Life, winner of best independent non-fiction/memoir in the 2013 Global Book Awards, and two novels, Pipe Dreams and Bitter Root. Her latest book, The Romance Diet: Body Image and the Wars We Wage on Ourselves, will be released from Sunstone Press in January 2016. She lives in Santa Fe, New Mexico.
Find out more about her on her website http://www.DestinyAllisonBooks.com
Visit her on Facebook https://www.facebook.com/DestinyAllisonBooks
Follow her on Twitter: @sfsculptor
Category: Contemporary Women Writers, How To and Tips