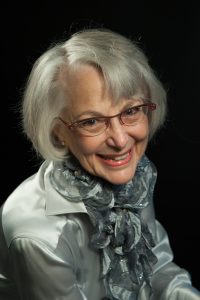 Shortly after retiring, I decided that my children and grandchildren should know a bit more about my life, just in case they ever wondered how I came to make some of the choices that had affected it. I began by writing the love story I was still living with the man who had become my husband, because it was so outrageously mysterious and romantic that I thought some detail might help it become more comprehensible, even though everyone saw the results every day.
David had saved the faxes, letters and agendas that traced our two-year transatlantic courtship.  I had my journals and keepsakes. Assembling it all into a narrative form took more than a year and resulted in 465 typed pages. With the thought of publishing it, I sent the first chapter to a literary agent who then asked to read the entire manuscript. She said that it was far too long and probably best left as a gift for my friends and family.  I put it on a shelf for them to discover if they were ever interested. That was around 2011.
Then in April of 2015, the universe pushed me out of my comfortable cocoon.  In the background, our six grandchildren were then ages eight to eighteen. I could see my role in their lives being forever altered.  It was once again time to focus on what made me happy, beyond hanging out with David and traveling to Paris, going to yoga, learning to quilt and read Hebrew, and discovering each day's opportunities as they arrived.
In the spring I signed up for a chanting workshop with Christine Chen, one of my Yogaworks teachers.  Something deep inside opened up, and I became aware that I was talking more loudly and speaking out more frequently. Two months later, in Linda Novick's "Unmasking the Soul" workshop at Kripalu Yoga Center, David and I spent a week exploring visual materials and creating art. By the end of the week, the paper mâché mask that I had made spoke to me, telling me all I needed to know:  With open eyes and mouth, it announced that the time had come to stop being invisible.
Upstairs at the gift shop, an astrologer was doing readings.
"So how is your book doing?" she asked.
"I have no book."
"Of course you have a book.  It's right here in your chart."
"I have no book."
"Everything about this chart says you have a book and it is related to your soul's purpose in this lifetime."
What could she be talking about?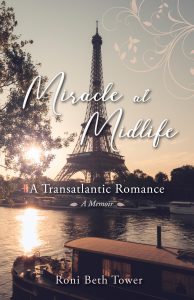 A few days after returning home, an email showed up on my computer screen.  Hudson Valley Writers Center was offering an afternoon class with author Susan Tiberghien in writing love story memoir. Following the workshop, Susan suggested I contact April Eberhardt, an agent who was looking for love stories of people over fifty.
April referred me to Brooke Warner of She Writes Press and, within three months and with help from angel-editor Annie Tucker, the manuscript shrank to publishable size. On New Year's Eve, I signed the contract to publish, pushing me and my manuscript out the door. The clinical, academic and research psychologist was about to become an Author.
Suddenly a whole new industry loomed ahead. I knew next to nothing about publishing for a commercial (as opposed to a professional) audience. And there seemed to be a gazillion moving parts. Selecting a title, a photo for the cover, who and what to include in Acknowledgements. Writing bio's, hooks, elevator speeches, descriptions, synopses; identifying keywords and categories; learning about tip sheets and blurbs; actually asking people for endorsements; designing a website; learning what seems like infinite computer skills – and then there was social media.
I had immediately closed my rarely used Facebook account years before, when a patient thought I had asked her to friend me on Facebook. Now, years later, learning what it had become, how it worked, how to be safe, and why I would want it was a huge challenge. Then there was the whole publicity/promotion/platform part of it….
I have been learning one step at a time, reassured by all the other challenges I have confronted during my lifetime, especially those involving mastery of new skills.  In October 2016 my book was published and welcomed with a perfect launch, an interview by former Forecast Editor of Publishers Weekly, Sybil Steinberg, at the Westport Public Library, a treasure in the town where I lived during the period of my memoir's setting.
Now Miracle at Midlife:  A Transatlantic Romance has a life of its own. Like I had raised  my children, I am just trying to listen to where it wants and needs to go.  I was thrilled to a Yale University Bookstore Reading, then my local synagogue's Book Club as my first official "events" after the launch and then equally delighted when I was invited to be part of the Speaker Series at the library where we now live.
With a deep breath, hoping to recycle skills as a therapist, researcher, professor, I am reaching out to new, unknown people. I hope my story can inspire others to live with courage, joy and integrity and that, in this Encore Career, I will be able to use the lessons I have learned to help strangers honor and grow from their own.
—
Roni Beth Tower grew up in Akron, Ohio, majored in religion at Barnard College, earned her doctoral degree
in clinical psychology from Yale University, and did postdoctoral work in epidemiology and public health at Yale Medical School. In addition to doing clinical work, she taught and did research at Yale and at Teachers College, Columbia University. Her speciality was close relationships. She and David, her husband, live in Tarrytown, New York, within easy visiting distance of their six grandchildren. They return to Paris as often as possible. In addition to David, their family and friends, she loves yoga, dance, quilting, and bringing comfort and joy to people. Learn more at www.miracleatmidlife.com. 
Category: Contemporary Women Writers, On Writing