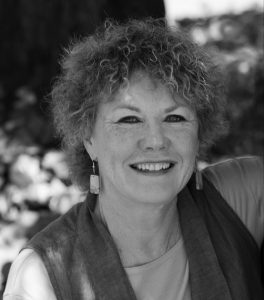 "Always Recycle"
The best piece of writing advice I ever got came from Bird by Bird by Annie Lamott. It had to do with accepting the idea of  " shitty first drafts." The second best piece of advice came from a professor whose teaching assistant I had been in English graduate school in the 1960s. He had struck me, when we first met, as incredibly brash, an effect that he  was deliberately seeking to achieve.
He'd  barge into the classroom, send the blinds crashing up or down, and lie on the desk with a cigar between his teeth. "I'm Smith," he'd say to a wide-eyed class.
He went on to become a rock star of literary criticism, publishing countless books, writing regularly for the New York Times, becoming an internationally famous intellectual. He even appeared as a character in a well known novel.
His advice? "Always recycle."
"First," he said, " I write a talk. Then I give it in several times. I turn the talk into an essay and publish it. Maybe it becomes part of an anthology edited by someone else. Then I use it as a chapter of a book or include it in a collection of my essays." I remember him  chewing on a cigar when he told me this. But I may be making up the cigar.
I feel comfortable with Annie Lamott's advice. I am perfectly capable of producing "a shitty first draft" and of feeling, as she does, that I'd just as soon not die while it is lying on my desk, lest someone read it and assume my death was suicide. But following the guidance of my brash professor was another matter. Who me? I thought. I'm allergic to cigars. But, in the end, I tried his system. As an academic I wrote talks, wrote them into essays that I published, saw them anthologized, and gathered them into a book. I did not become an academic rock star or take up Havanas, but the method served me well. I published and at each stage I became a better writer.
When I retired and began taking classes in creative writing, I fell into the system out of habit.  I wrote pieces for my writing classes.  I turned the pieces into blogs. I posted them on a collective site. Then I posted them on my own.
Eventually, I did guest posts with the same materials. After four years, several posts have been anthologized and most of them are chapters in my memoir. Others are beginning to look a lot like a collection of essays on food and place. Good job, I told myself, thinking this would be the end, but then I hired a publicist who told me "No." I had to link my book to larger issues. So, in preparation for the memoir's launch, I began to write some essays that made those links.
One is to be published  but, even better,  I have begun to see more clearly what the book is all about, and I have a new set of  interesting ideas to explore. So recycling?  I'm a fan and I'm passing on my famous professor's advice to you. Because  once you're past the stage of  "shitty first drafts," it's not just about recycling.  It can be about revisioning your material and writing better about it too.
—
About OINK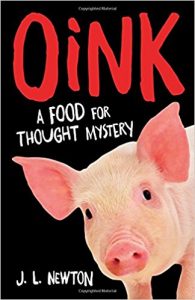 Pigs, poisoned cornbread, a feminist network, and a university tainted by corporate values.
First in the Emily Addams Food for Thought Series.
One of the 18 funniest books to come out this spring. MediaBookBub.Com
Emily Addams, foodie professor of women's studies at Arbor State―a land grant university in Northern California―finds herself an unlikely suspect in the poisoning of a man she barely knows: Professor Peter Elliott of Plant Biology, the hotshot developer of a new genetically modified corn.
How did her cornbread end up in his hand as he lay in the smelly muck of a pig's pen?
As Emily and her colleagues try to identify who and what has poisoned Peter, they also struggle to keep a new and corporate-minded administration from defunding the women's and ethnic studies programs.
In the process of solving the mystery, Emily and her network deepen their ties to each other―and uncover some of the dark secrets of a university whose traditionally communal values are being polluted by a wave of profit-fueled ideals.
Oink comes with recipes.
"It has been said that the comic campus novel is no more (things in higher education are verging on the tragic), but Oink proves otherwise."
―Maggie Berg and Barbara K. Seeber, authors of The Slow Professor: Challenging the Culture of Speed in the Academy
—
Judith Newton is Professor Emerita in Gender, Sexuality, and Women's Studies at U.C. Davis, where she directed her program and the Consortium for Women and Research.
She is the author of five works of nonfiction. Her memoir, Tasting Home, was published in 2013 and won twelve independent press awards.
Her first novel, Oink: A Food for Thought Mystery, the first in the Emily Addams/Food for Thought Series, was published on April 18, 2017 with She Writes Press.
She is at work on Terroir, the second in the Food for Thought series and lives in Kensington where she tends her garden and cooks for family and friends. 
Read more about her at judithnewton.com and at https://www.facebook.com/TastingHomeComingOfAgeInTheKitchen/
Category: Contemporary Women Writers, How To and Tips