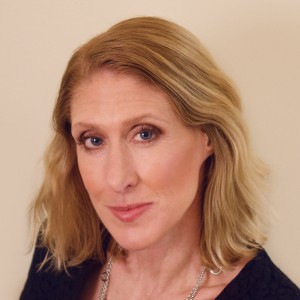 When I was in my twenties, I considered myself a writer. After all, I'd been the editor of my college literary magazine, and had won several writing contests while in school.
It didn't matter to me that the only writing I'd done since graduation was in notebooks kept under the bed, or that it was all very haphazard: a few paragraphs one day, a bit of poetry another, an idea for a story hastily scribbled in the margin after coming home way too late at night. I felt like a writer at heart, and that was enough for me.
Then, one evening at a cocktail party, I found myself talking to a young novelist. He'd just published his first book with a reputable small press, and was quite full of himself. "I'm a writer too," I informed him, expecting some chummy conversation to follow. But no. He didn't even smile. He asked where I'd been published.
I laughed and told him I was still in the notebook phase. "Oh," he replied, "so you're not a real writer."
Huh? No one had ever said such a thing to me.
"I'm sorry," he continued, obviously seeing the hurt in my eyes, "but if you want to call yourself a writer, you've got to get your work out there for other people to read."
Now despite the fact that I excused myself and got away from the author as quickly as possible, I also feared that he might be onto something. Because nothing I'd written in those notebooks was developed in any way, and I knew I wouldn't feel comfortable sharing it with anyone. But how would I get back on track?
I could start working on a new poem or story, but how would I know if it was any good? And what would I do with it? Who would read it? I didn't know a thing about the publishing industry.
 So I did a bunch of research. This was back in the mid-90s, when the Internet wasn't nearly as extensive as it is today, but one thing I learned was that a writing group can be very helpful. I also learned that there are many ways to find such groups: online, on bulletin boards in coffee shops, at writing conferences.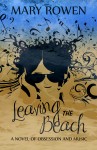 In my case, I went on my town's listserv and asked if anyone out there might be interested in starting one. The response was pretty great. Within a few days, about twenty people had replied, and I was pleased to see that most of them mentioned that they hadn't yet published anything either. I was a little scared, but mostly excited.
We held our first meeting in a coffee shop, and it was wild. All of us crowded around a couple of tables, talking about what we wrote, or wanted to write. One very kind woman offered to host the next meeting at her home, and we all agreed to bring a short example of our writing with us. I barely slept all night.
Well, as you might imagine, the group dwindled a bit. But about ten of us continued to meet on a monthly basis for almost two years, and the experience changed my life. Not only did I decide to write a women's novel, but I completed one! The other women encouraged me and I encouraged them.
After just a few meetings, we established a real bond, sharing our words and thoughts with each other. I also learned a ton about traditional publishing, as some of the women had ventured into that world. By the time the group disbanded, I was ready to start querying literary agents.
But yes, you heard that right. We did eventually disband. One person moved away; a couple of others got too busy with work; others decided they wanted to use their spare time pursuing different interests. For me, the breakup was devastating, but I stayed close to a couple of members, and we continued to critique each other's work from time to time.
That was OK, but I missed the group dynamic, so when—a year or two later—someone posted a note on the email list at my kids' elementary school, asking if any parents might be interested in starting a writing group, I couldn't get in fast enough. This second group was smaller and more intimate than the first, but equally wonderful and helpful.
I'm sure not all writing groups are as great as the ones I've been involved with, but it seems to me that most writers who take the time to join groups don't do it to destroy anyone's self-confidence. In my experience, even when strong criticism gets doled out, it's done in a constructive way.
Recently, I've joined a third writing group. This one is a foursome of old and new friends, all of whom are experienced writers, but are moving into new genres. I was initially concerned about not having sufficient time for two groups, but, on the contrary, I feel like having so much support is a huge blessing and I can only hope my peers feel the same way about me.
Why does this structure work so well for so many writers? I think it's the give and take. It's an opportunity to sit face-to-face with people you trust, having your work critiqued by them, and then providing them with your honest feedback. And when someone completes a project or gets something published, it's wonderful to celebrate together. And Mr. Published Novelist, if by any chance you're reading this—and I'm sure you're not—we're all real writers.
—
Category: Contemporary Women Writers, How To and Tips