Author Archive: Anju Gattani
Anju Gattani, fiction author, international freelance journalist and former news reporter, has been published world-wide for over 2 decades in leading Asian and US publications.
Indian-born, Anju grew up in Hong Kong and has also lived in Australia, Singapore, and USA. Her fiction explores how cultures and traditions affect people values, beliefs and behavior patterns in today's shrinking smart-world. She hopes to bridge cultures and break barriers one book at a time. 'Duty and Desire', the debut in Anju's 'Winds of Fire' series, is available worldwide in hardcopy and on Kindle, Nook, Kobo and Apple.
Anju majored in English Literature and studied Creative Writing from Australia. She is a member of Romance Writers of America, Georgia Romance Writers and lives in Atlanta, GA, with her husband and 2 kids..
Visit Anju at: www.anjugattani.com, Twitter: @Anju_Gattani, Facebook: Anju Gattani Author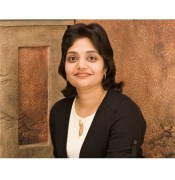 What can I tell you about my debut novel, Duty and Desire, the first in my Winds of Fire series, that would intrigue you? It was a 9 year journey to finish Duty and Desire. I began writing the original draft in 2002, shortly after we moved from Singapore to New Jersey, USA. My kids […]