Author Archive: Diane Zazelli DeBella
Diane DeBella has spent twenty years examining women writers, women's history and feminist issues. She currently teaches at the University of Colorado in Boulder and has work published in numerous journals, including California Quarterly, Vermont Literary Review and Montpelier.
Diane is the author of a recently released memoir, I Am Subject: Sharing Our Truths to Reclaim Our Selves. She is the recipient of the CU Women Who Make a Difference Award and the CU-LEAD Alliance Faculty Appreciation Award.
Through her organization I Am Subject, Diane offers workshops and presentations on issues that affect girls and women of all ages and during all life stages, providing a safe space to increase understanding and awareness, as well as develop a stronger system of support and community.
To learn more, visit www.iamsubject.com
Follow Diane on twitter @DianeDeBella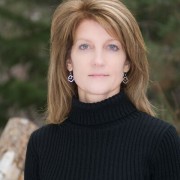 Since publishing my own story a year ago, and gathering the stories of  women who wished to share their truths in a collaborative anthology, I have been reminded just how difficult it can be to put our truths out into the world. Sharing our stories makes us vulnerable to criticism and judgment. Yet our life […]