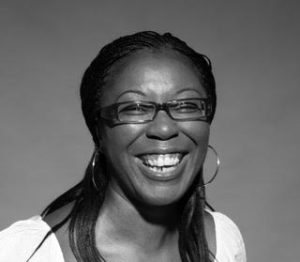 It happened, like most things in my writing life were wont to do, at 11pm. I opened the laptop, looked at the ghostwriting project I was working on, and realised that I was done with my itinerant writing life. It was time to go back to my true love: fiction.
Of course, I'll write whatever you want me to: I'm a writer!
I started off as a traditionally published fiction writer, moved into general publishing, and before long, morphed into ghostwriting and business writing. In fact, my professional writing life was a lot like this:
Need a ghostwriter? Of course, I'll write the book. That's what I do, I'm a writer.
You need a reader for your publishing house? I can do that, too. In fact, my detailed reader's report will blow your socks off.
Looking for a legal copywriter? Well, in my past life I was a human rights worker, so of course I can write legal copy.
I wrote everything and anything, and thought I didn't have the right to be unhappy, after all, I was getting paid to write books and do all kinds of writing-related things – at one point, I even ran my own content agency. Lots of people would love to be in my shoes. Isn't writing one of the top three most desired professions in the world? So what if I wasn't writing what I really wanted, which was fiction?
The only problem was that the writing-related things were doing a great job of keeping a roof over my head, and absolutely nothing for my creative juices. Something had to change – fast.
The circuitous route
When I think of my writing career, the only word that comes to mind is circuitous, and until that night, when I sat down in front on my laptop, I thought I was doing okay. That is, until I fired up the computer and looked at the screen.
All of a sudden, I wanted to write a vivid description of a tattoo on a character's back.
I wanted to write sexy dialogue that dripped off the page, advanced my novel's plot and made my readers turn the page like deranged addicts, in a bid to find out what happened next.
In short, I wanted to be anywhere but where I was at that moment in time; stuck in front of a monitor and with a project that I'd come to hate and fear in equal measure.
I knew I couldn't ignore the itch any longer; I needed to write a novel, and what was on my screen – a ghostwriting project – had somehow become a creative prison. I needed to get out. And so, I did.
Today, I'm right back where I started; writing fiction and it feels great. I've picked up a novel that I've been writing on and off for about three years, and I'm tackling it with renewed vigour.
My creative juices have been restored. So much so, I've set up a writing platform for my fellow writers.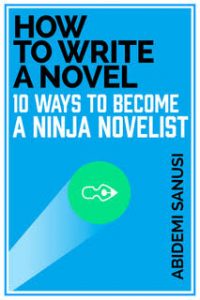 What to do when you feel creatively stuck
Recognise the season: I genuinely thought that I didn't have the right to complain about the fact I was a professional writer, because I knew so many people who would've done anything to be in my shoes. From freelancing, I progressed to running my own content agency, until I realised that I didn't want to run an agency. Sure I was writing and getting paid for it, but I was miserable, because I was working on corporate projects, when all I cared about was fiction. And for a while, I could do it, until I couldn't, which was when I broke.
There is a time and a season for everything. My creative wilderness lasted as long as it did, because it paid the bills and I prioritised that over everything else. The season changed when I decided to prioritise my love of fiction over my fear of not having an income.
Be brave: I took on some ghostwriting work at the same time I ran my content agency. But the night I sat down in front of my computer and realised that I had a choice, that I didn't have to take on writing projects I wasn't interested in, or even run a business that was increasingly feeling like an albatross, was one of the best times of my life. So, I made the decision to terminate the ghostwriting project (not even the threat of a law suit – as legally, I'd defaulted in my ghostwriting contract – was enough to stop me from terminating the project) and also wrap up my agency. The result? A more peaceful, joyful and creatively liberating life.
If my experience of being stuck in a creative rut sounds familiar, be brave. Be bold. Step out. The only thing you will regret is not trying in the first place.
It will be alright in the end: it always is. That's what I've learned. Our fear of the unknown is just that: the unknown. But if there's one thing that I've learnt, it's that the apocalyptic scenarios we paint in our heads are far worse than the actual reality (which is always much better than what we envisage).
After 10 years of being a writer for hire, I'm back to square one, to the thing that launched my writing career – fiction – and this time, I'm staying.
Life is beautiful.
—
Abidemi Sanusi is the owner of www.abidemi.tv, a place where writers learn to write better and make more from their writing. Her book, Eyo, was nominated for the Commonwealth Writers' Prize. Her latest book, How to Write a Novel: 10 Ways to Become a Ninja Novelist is out now. She's currently working on Looking for Bono, a satire.
Category: Contemporary Women Writers, How To and Tips