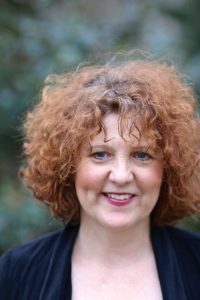 A few months ago, I received a letter from an old acquaintance. While reading about the masterpieces stolen from the Gardner Museum, she recalled another art theft near Boston, in the 1970s and googled my ex husband. Finding nothing, she googled me and discovered the novel I'd written about our relationship. I called him Angus, his birth name.
Her name is Deb and she'd been Angus's high school girlfriend. Later, coincidentally, we lived in the same building when Angus stole a Rembrandt, an el Greco, and a Bruegal from a private estate. He hid them behind our bookcases. They remained there for a year – and I had no idea.
She'd be visiting town in a few weeks. Could we meet for coffee? She added that she completely understood if I wasn't up for it.
I recognized Deb as soon as I saw her, despite the years that had passed. As we started talking, I saw traces of the girl she'd been, animated, intelligent, with long brown hair, and a winning smile.
We sat on a cafe terrace and talking about my book. What was true, she wanted to know. Which parts really happened?  I, in turn, asked how we ended up living in the same Boston building. Many things seemed suspicious back then, but I could never sift the significant facts from the insignificant. I remember thinking her presence was more than coincidence. Had Angus been in touch with her during our marriage?
"Absolutely not!" she cried. "I hadn't seen him for years."
In my novel, I wrote about a cross-country trip in a stolen Airstream trailer. Deb told me how shocked she'd been to see Angus one afternoon, when she was walking home. He had the Airstream trailer, hitched to a shiny car. "What are you doing here?" she stammered.
"I live here with my wife," Angus replied. "We're driving cross country."
"You're married?" she asked.
"Yes. I married Amanda Holmes."
Deb knew me as the little English girl a year below her in high school. We'd been in the same literature class.
She said that when they were sixteen, he'd given her a large art set. Suspecting it was stolen, she'd never even used it. Sometimes he showed up in her bedroom at two in the morning. He said he'd been adopted from an Indian reservation.
Yes, he was adopted, I said, but from a ceramic artist in Manhattan who died when he was two. Sadly, his adoptive family had never really understood Angus.
We talked about the Scottish kilt he'd given me, bought, he said, at a Brooks Brothers sale. One evening, when Deb's roommate arrived home late, we'd begun chatting. Her mother had sent a package that never arrived. It must have been stolen, she told me.
"That's terrible!" I responded, with genuine sympathy. I didn't realize until later that her mother's package contained my new kilt, which I'd been wearing with impunity.
"Yes, the next time we saw that kilt," Deb said, "you were wearing it!" We laughed. What had once been horribly painful now seemed absurdly funny. "Why didn't you confront me?" I asked.
"We realized you had no idea it was stolen. We wanted to protect you."
"Too bad you didn't speak up," I said. "I could have used friends back then."
"How did you have that beautiful bookcase?" she asked suddenly.
"We had a lot of books," I explained. "Angus made the bookcase."  I'd watched Angus building them. I'd been dazzled by that bookcase – blinded by it. I never asked myself what was behind it. It was a long time before I understood it was another smoke screen.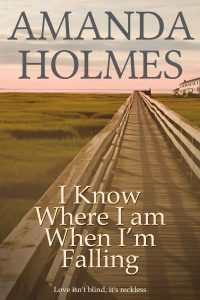 I'd only written about Angus once he was far away in my past. Deb's fresh perspective made him real again. I found myself reflecting, not on the fictional boy from my book, but on the real live boy I'd married – the one with potential, the tragic lost cause.
Now I realize my blindness was not so much down to the bookcase, as to the books themselves. Reading gave me the sense that I possessed a broader experience. I'd read about characters like Angus in books and thought I could handle him.
Deb and I intended to meet for a couple of hours but ended up speaking for four. Back in high school I had envied her. I'd thought she was on top of things. "I wasn't! Not at all!" she sighed. "My family was falling apart and life was chaotic."
"You were Angus's refuge," Deb said, "and he loved you.  He never made me feel like he loved me, or that I was smart enough."
Kind words. But were they true? Having me as his refuge hadn't been enough to save Angus. A refuge can provide an interval of calm but it cannot protect you from your own demons.
Perhaps his lies were also intervals of calm. They steadied him inside the turbulent, unpredictable truth of who he was.  My version of truth, as told in my novel, doesn't, and couldn't, contain all the facts. I left them out on purpose because they got in the way.
Talking to Deb filled in many gaps. The truth feels more elusive now. Perhaps it's better to consider truth as the material for, but not the heart of a story. There are simply too many truths to be told. Instead, there is the story we tell, and the story we live, the stories we write and ones that lie unwritten, untold, underneath the surface.
—
Amanda Holmes is the author of I KNOW WHERE I AM WHEN I'M FALLING, a novel. Her stories have appeared in such publications as Ploughshares, The Christian Science Monitor, Rattapallax, Main Street Rag. She blogs at www.irrelevanceofhope.blogspot.com Her website is www.byamandaholmes.com   twitter @byamandaholmes
Category: Contemporary Women Writers, On Writing