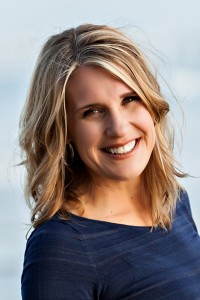 Authors have a love/hate relationship with book reviews. Reviews improve a book's popularity. The more popular, the more sales. We want more reviews, but we don't always like what's said in those reviews.
Here's the thing, authors should concern themselves with the number of reviews, not the content. The content is for readers. It can be detrimental for authors. That's why published authors have an abundance of advice for debut authors when it comes to reviews.
Don't read your reviews.
Only read the positive reviews.
Have a friend read your reviews and show you the good ones.
You'll have to read twenty positive reviews to overcome that one negative review.
The list goes on. We've heard them all, and I can vouch first-hand we should apply each one. I can also vouch not reading your reviews is easier said than done.
Newly published authors are toddlers with access to exposed electrical sockets. We see it. We have to touch it, even stick a screw driver inside until the one- and two-star reviews immobilize us. We can't write. It's writers' block in the worse possible way because we've allowed some so-called book expert's opinion to fester inside our head, feeding our doubt.
On July 1st, my debut's digital version launched as an Amazon Kindle First pick. Kindle First is an incredible opportunity for a debut author, and I knew from the get-go the ride would be wild.
That's an understatement.
Within twenty-four hours I had thirty-five reviews posted. By the end of the long weekend, close to 150 reviews had been posted. At the time of writing this article, seven days after the Kindle First launch, over 250 reviews were up. A lot of people read the book, a lot of people are reading it, and more will still read it as the month goes on. I couldn't be more grateful.
But remember that electrical socket analogy?
I've been working with critique partners and beta readers for quite a few years. I've had time to add layers of skin, even a coat or two with extra lining, so that I can study my partners' feedback objectively. I've conditioned my psyche to not take the feedback personally.
That's not the case with book reviews when close to three hundred are posted in less than a week.
I'd just been tossed into the fire.
Like the toddler lured to an exposed electrical socket, I felt the pull to launch my browser every time I sat down to write. Just a peek, I told myself over and over. I also told myself I wouldn't read reviews with three stars or less.
How wrong I was.
I hadn't conditioned myself to avoid those 5-pointed medallions, whether gold-filled or not. I hadn't shouldered the thickest coat I'd even adorned before reading them. I had no time to harness and nurture the will power to ignore the reviews that lurked just clicks away.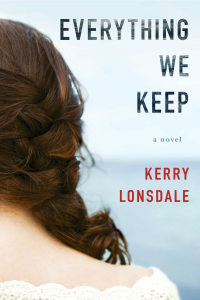 Granted, within a few days, I did filter the review settings so only four- and five-star reviews were visible. You learn that pretty quickly thanks to the nausea that arises from reading too many negative reviews in such a short time period. It's like overindulging with alcohol. That one drink that pushes you over the edge so you just know you'll be waking up with the nastiest hangover ever.
But as I kept returning, even to read only the positive reviews, I started to wonder why. What did I seek? What drove me back to those reviews each evening to see what had been posted?
It finally dawned on me when a reader, someone who normally doesn't read the type of book my book is, posted a five-star review. I'd been seeking that reader who "got" the story. The one who understood why I wrote such a story. It's the review you hope resonates with every potential reader who peruses book reviews before purchasing.
"I would encourage anyone who likes to have brain food to ponder while they're reading to read EVERYTHING WE KEEP.
If you like to hate to put a good story down…
if, when you have to leave a story in the middle of it, you can't keep your thoughts out of what's going to happen next…
if you love figuring out what's going to happen next, only to find out that that doesn't happen, then you too will love this book and like me,
you will be waiting with baited breath for this author's next offering!"
– Amazon Customer
As much as a reader may think so, most of us don't set out to write the next great novel. We don't write a book with the expectation that it'll be a classic. And we don't write where it'll be a flawless specimen in all areas combined: story structure, plot, character development, pacing, writing style, and editing.
We write to entertain. We write to inspire. We write to inform.
We write in hopes a reader will make a connection, and every-so-often, that reader will reach out and let you know you accomplished exactly what you set out to do.
I write fiction. I write to entertain. And I intentionally write my plots so there is something to ponder while you read.
My best advice as a published author to all writers: write whatever the heck you want to write. Write what inspires you to keep on writing.
As for negative book reviews? Don't read them. (But you already know that's easier said than done.)
—
Kerry has written professionally for over twenty years. Prior to discovering a passion for fiction writing, she was a marketing executive where her skills included management, technical writing, graphic arts, web design, and collateral development.
Her non-fiction articles and technical content have appeared in regional and trade publications, and her fiction work has received recognition in several writing contests. She is a founder of the Women's Fiction Writers Association. Her debut, Everything We Keep is scheduled to release August 1, 2016 through Lake Union Publishing.
Find out more about Kerry on her Website www.kerrylonsdale.com
—
ABOUT EVERYTHING WE LEFT BEHIND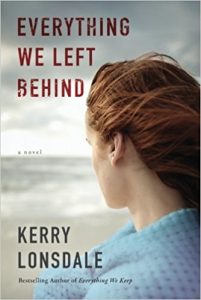 From the Wall Street Journal bestselling author of Everything We Keep comes the highly anticipated sequel. Told from one man's two perspectives, Everything We Left Behind effortlessly blends suspense, mystery, and romance in an exploration of loss, resilience, and the compelling need to protect the ones we love at all cost.
Two months before his wedding, financial executive James Donato chased his trade-laundering brother Phil to Mexico, only to be lost at sea and presumed dead. Six and a half years later, he emerges from a dissociative fugue state to find he's been living in Oaxaca as artist Carlos Dominguez, widower and father of two sons, with his sister-in-law Natalya Hayes, a retired professional surfer, helping to keep his life afloat. But his fiancée, Aimee Tierney, the love of his life, has moved on. She's married and has a child of her own.
Devastated, James and his sons return to California. But Phil is scheduled for release from prison, and he's determined to find James, who witnessed something in Mexico that could land Phil back in confinement. Under mounting family pressure, James flees with his sons to Kauai, seeking refuge with Natalya. As James begins to unravel the mystery of his fractured identity, danger is never far behind, and Natalya may be the only person he can trust.
Category: How To and Tips