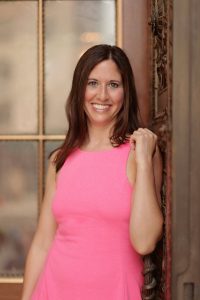 I tend to abide by the "If it ain't broke, don't fix it" motto. I've held the same job for almost twenty years, been wearing my hair in the same style (give or take the bangs) most of my adult life, and I don't immediately purchase "the next best thing" if my current devices are working. Even though I don't seek change, it tends to find me—especially when I least expect it. And often, though change initially feels like a foe, it turns out to be a friend—a shiny, new friend.
Last April, my writing life was solid. I wasn't a New York Times bestselling author with film options for my books, but even as I dreamed bigger, I was content. I was gearing up to publish my sixth novel, the young adult prequel to my Blogger Girl series. My five existing novels were selling consistently, getting mostly positive reviews, and I was already halfway through the first draft of my seventh novel. I saw no reason to alter the status quo.
Sometimes I think change waits until I'm at my most comfortable to remind me how little control I really have. One day, I was brainstorming ideas with my cover artist and the next, I received an email from my publisher that made all that planning moot: They were closing their doors in exactly one month and my five novels would be taken down from all platforms.
My heart jumped into my throat and I was momentarily paralyzed. My books are my babies and the thought of them disappearing from existence and no one ever reading them again brought tears to my eyes. All the work I'd done over eight years of my life—gone with the arrival of an email. How could this happen? And, more importantly, what was I going to do, besides freak out (obviously)?
In a panic, I emailed my trusted author friends who all told me the same thing: What felt like the end of the world would end up being a blessing in disguise. By the time I went to sleep that night, after pigging out on pizza and getting lost in the fictional world of my seventh novel for an instant pick-me-up, I felt better. Everything would be fine—eventually.
That weekend, I calculated the sales of my books over the last few years to gauge whether the numbers might impress another publisher. I researched how many of them accepted backlisted books and didn't require an agent submission. I considered seeking an agent to help sell my backlist, but it turned out the publishers I was most interested in accepted both agented and un-agented submissions—hooray!
Then I reached out to authors I knew who published with these companies for their thoughts. By the time Monday arrived, I had a plan of action.
With the assistance of some friends, I drafted my query letters, including sales information and short blurbs for my five novels. Over the next couple of weeks, I emailed tailored versions of the letter to the seven publishers on my wish list. Then I waited. My stomach was in a constant state of unease and nervousness as I worried none of the publishers would want me.
My friends and family repeatedly assured me that between my sales numbers, my growing fan-base, and the quality of my writing, I was a find, but as grateful as I was for the encouragement, I couldn't be comforted by their words. I needed to hear them from a publisher.
My confidence soared when six out of the seven publishers wrote back with requests to see my books, and my excitement mounted when a few of them expressed interest in working with me. I'd been so afraid of unanimous rejection that it never occurred to me I might receive multiple offers. This meant I had to make a decision—one of the most important decisions of my life so far.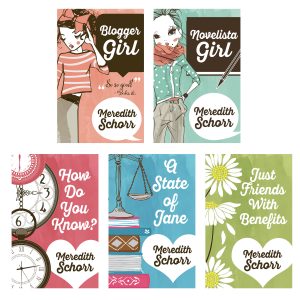 There were so many factors to consider and the financials was only one of them. I wanted a publisher who was enthusiastic about my writing, one with happy authors whose books I've enjoyed, a great reputation, and who knew how to sell books—books in my genre specifically. Also extremely high on my list was a publisher with a loyal fan-base. I'd developed a following over the years and wanted a publisher to help me grow my readership.
When I was down to two choices, I ultimately picked the one I felt was the best fit for my writing style and the stories I penned. And that publisher was Henery Press. They offered me a seven-book deal—my five current novels and two new ones. It's now been almost six months since I signed my contract, and I couldn't be happier with my decision.
My editor is fantastic, I adore my new covers, my fellow authors in the "Hen House" are supportive and kind, and one of their promotions already garnered me several more fans on social media even before my books have been released.
Publishing is a temperamental industry, and at the speed of a sent email, the worlds of even the most successful authors can be rocked. The important thing to remember is that with change comes endless possibilities. When my old publisher shut down, I saw it as an opportunity—albeit one I didn't see coming or seek—to start over. I could have gone in many different directions, and my choice might not be the same as someone else's, but I'm confident it was the right one for me.
—
A born-and-bred New Yorker, Meredith Schorr discovered her passion for writing when she began to enjoy drafting work-related emails way more than she was probably supposed to. After trying her hand penning children's stories and blogging her personal experiences, Meredith found her calling writing romantic comedy and humorous women's fiction. She secures much inspiration from her day job as a hardworking trademark paralegal and her still-single (but looking) status. Meredith is a loyal New York Yankees fan, an avid runner, and an unashamed television addict. To learn more, visit her at www.meredithschorr.com.
Facebook – https://www.facebook.com/MeredithSchorrAuthor/
Twitter – https://twitter.com/MeredithSchorr
Website: www.meredithschorr.com
Instagram: meredithschorr
Category: On Publishing, On Writing