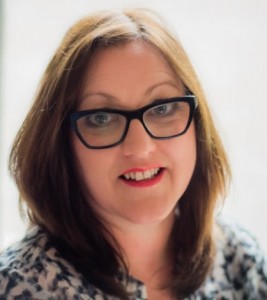 Three years ago, I went on a 'Work in Progress' writing course to try and find a way to flesh out the bones of an idea I had for a novel. Part of the course was a one-to-one feedback session with the writing tutor. Each delegate had to submit a piece of sample writing and I was taken aback when the tutor's opening comment was, "So you write black comedy…"
This was news to me. I'd never given my writing that label. I simply adopted the style which seemed to suit the first person narration. I knew the reaction I was aiming for from the target reader but I hadn't consciously set out to find dark elements and look for a funny angle, it was a natural form of expression.
Once I was home, I investigated the definition of black comedy, curious to see if my writing fitted the description. Sure enough there was a match as my writing did, "attempt to derive humour from subjects that many think are inherently unfunny."
The "many think unfunny" part intrigued me. What were the most popular films and books with the label 'black comedy'? A quick online search revealed lists that did indeed feature some of my own favourite books and films.
If asked about films which make me laugh I'd immediately think of the movie In Bruge starring Brendan Gleeson and Colin Farrell as two Irish hit-men. At the outset of the movie, we learn that Colin Farrell, playing rookie hit-man Ray, carries out orders to execute a priest but accidentally also kills a young boy. What's funny about a child murder as an inciting plot device you might well ask? There's nothing humorous about that scenario. But the dialogue between the two main characters and Farrrell's facial expressions is in my opinion hilarious. There's also the fact that the dark comedy is balanced by an emotional and heartfelt relationship between the men making it a satisfying film.
The key phrase in the last paragraph is, "in my opinion". That's the issue which makes the label 'dark comedy' or any 'comedy' difficult to define. Not everyone will agree, and what I find funny won't have universal appeal. My husband finds Monty Python brings tears of laughter to his eyes whilst I'd need to be nailed to the seat to watch it.
Comedy needs context.
What makes us laugh depends on our previous experience, education, age and gender. My debut novel, Talk of the Toun, is set in 1985 and the characters live in a small town in the working class central belt of Scotland. Weaved into the plot there are issues such as sectarianism, disability, rape, death, racism, public indecency and hints of paedophilia so how can I make these sensitive and serious topics light-hearted?
The trick is to see things from the point of view of a character and whether the humour sounds authentic in their voice and in my novel the main character is seventeen year old Angela. The story also fits another genre – coming-of-age, where we follow Angela's struggle to come to terms with growing up and assess her moral values. The narrative arc in a coming-of-age novel involves a journey from childhood into adulthood and can be an emotional rollercoaster. Angela is a needy character who seeks reassurance and the desire to be liked. This often manifests itself in trying to make others laugh to hide her own insecurities and she uses cynical wise-cracks as a means of self-preservation in the cruel world of teenagers.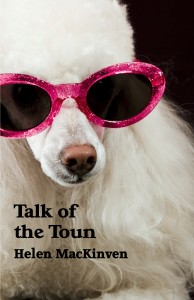 When Angela searches for the 'funny' in a situation she's desperate to make those around her laugh with her and not at her. Angela's environment gives her plenty of opportunity to focus on vulnerable targets and relish a sense of power. This shows her problem to be one of emotional immaturity rather than a simply a case of nastiness. Her 'jokes' allow the reader to make light of heavy and often taboo subject matter, which is thought-provoking as well as amusing.
The challenge for a writer is to create equilibrium between dark scenes with light moments. Colin Farrell's eyebrows could pursue their own acting career as they convey so much of the comedic elements to In Bruges. But without the visual impact of a character's facial expressions it makes the job of a writer harder to stimulate a laugh with only words at your disposal.
In Talk of the Toun, I used humour in a scene where Angela and her best friend Lorraine view the body of a man they know from their neighbourhood.
I peered into the teak casket and understood why Lorraine had been fascinated by Boaby's waxy face. It had a fake glow and gravity had done its job. His mouth sagged downward into a surreal smile making him look as mad as his Nut Bus passengers. I'd only seen teeth as white on Colgate adverts.
The dazzling dentures were at least two sizes too big; even Red Rum couldn't have worn Boaby's teeth.
'He'd be happy that everybody got tae see his new falsers,' said Sarah. 'It's just a shame he never got the chance tae break them in afore the funeral.'
Is mocking a dead man's appearance funny? The humour in this scene is subjective and as a writer I accept that not everyone will enjoy the comedy in my novel. Some readers may be offended by it and could accuse me of making fun of something they value. This leaves me open to criticism for using politically incorrect subject matter but that's the risk I have to take to write the type of book I'd want to read.
—
Helen MacKinven writes contemporary Scottish fiction, with a particular interest in exploring themes such as social class and identity, using black comedy and featuring Scots dialect.
In her day job she works with numbers, travelling all over Scotland to deliver teacher training in maths. By night, she plays with words writing short stories and developing ideas for her next novel. Helen's short stories have appeared in a number of anthologies and literary journals, such as Gutter magazine. One of her novels was shortlisted in a UK-wide competition by Hookline Books.
Originally from the Falkirk area, Helen now lives in a small rural village in North Lanarkshire with her husband. She has two grown-up sons but has filled her empty nest with two dogs, two pygmy goats and an ever-changing number of chickens.
Her debut novel, Talk of the Toun is a coming-of-age story of love, family life and friendship set in the summer of 1985 in a working class village in the central belt of Scotland.
Website: http://www.helenmackinven.co.uk/
Twitter: @HelenMacKinven
Blog: http://www.helenmackinven.co.uk/
Category: Contemporary Women Writers, On Writing