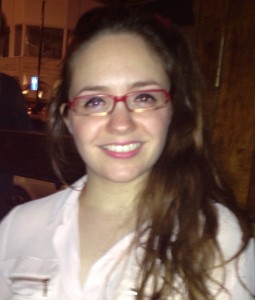 When I was a little girl I made a choice. At least I thought I did. I was nine years old. Mousey and a bit serious. I only cared about two things – reading teenage horror novels and Westlife.
My Aunt was allaying herself of some furniture – she had a beautiful house – and I was lucky enough to be offered a desk and piano. We did not have room for both.
I distinctly remember a strange emotional pull, un-ignorable. There was no doubt in my mind. I had to have the desk. A few weeks later a funny thing happened – I started writing letters, long ones, to unassuming friends and family members. I soon began to foist poems on them. Songs followed.
Over time that little girl grew up. Fortunately the horror novels didn't endure, but a love of music and writing did, and as I stepped into my teens the experiments with writing developed into short stories.
The pursuit of writing continued into early adulthood, when I completed an English degree at university and became a freelance cultural journalist as I studied. After graduating I was snapped up by one of the companies I profiled – a non-profit arts educator. I was thrilled, and joining the small team as a Writer & Researcher I was able to play a key role in growing the young company's profile.
But over time, as so often happens in a tiny organization, my role diversified and as I became more managerial and work became more pressured, the time and need for my writing gradually ebbed away.
Taking on ever increasing responsibilities, I helped to guide the company through some tough times in a landscape of cuts to public spending. My efforts were recognized when, after nine years, I was appointed Co-Director. Although finding myself quite far away from my original aspirations to grow as a writer I thought I was content. I'd progressed in a good job. Found a happy relationship. I was sorted.
Then a few months ago I found myself in Great Malvern Priory, an Anglican church in the heart of Worcestershire, England. The place was noisy with tourists but my ears pricked up immediately as I entered, deaf to all the extraneous noise.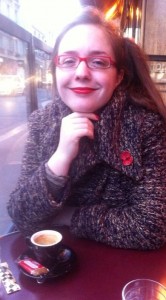 In a cool corner sat a straight-backed woman, her hair an elegant greying bob, playing a piano. I moved up behind her and in that moment I was taken right back to my aunt's living room. In fact, she reminded me a little of her – all composure.
Music – the piano in particular – has always moved me and as I took as seat, unnoticed, I felt haunted. Haunted by all the choices I had made over my life. Haunted by the things I hadn't done, the dreams I hadn't realised. My eyes drifted up to the beautiful stained glass, and my mind with it – I thought of all my loved ones, my aunt, now passed. I'd sent them so many stories as a child. Where were my stories now?
I realised – a spiritual revelation of sorts – that I had stopped writing. I hadn't seen it happen, but my stories had stopped. It had been years. Seven at least.
I felt very sad in that moment. And very alone. What had happened to my dreams of becoming a writer? Was it too late? Is this it?
These questions were not new to me. They had been increasing in number and building in rank – almost verging on attacks – as I aged. I had routinely brushed them off, telling myself it was just stress or perhaps regret. Regret at not learning to play the piano – the attacks are often triggered by music.
As I listened to the woman play, the music peppered with slips and trips, it was clear to me – she wasn't playing for the tourists, but purely for herself. For the love of it.
And I knew then that it was not regret I experienced, but fear. Fear that I had left it too late. Neglected my passion – my calling – and would not be able to re-connect with it.
I never really chose that desk all those years ago – it chose me. Writing is part of my make up – my code – and without realizing I had let myself become detached from it. Hiding behind my work I had been blind to this reality. The further I got from writing, the closer the fear encroached.
As soon as I got home that evening I picked up a pen – and I've been writing every day since. Voraciously recording everything I do, consume, feel. It's like I have woken up.
It hasn't been the easy rediscovery I naively assumed it would be. I am out of practice. Writing this essay has been a huge personal challenge, a journey in itself. But I'm getting there.
I implore any sleeping writers who may be reading this – accept your code. You are a writer. Embrace it. And don't forget to enjoy the journey, no matter how rocky.
My desk didn't quite make it this far. It survived two moves and a battle with a heavyweight television set, but we went our separate ways during my sedated phase. Although I do regret casting it out on to the street (literally), I've realised that I don't need it. My craft isn't tied to furniture. Wherever I am, I'm writing. And it feels so good to say that.
—
Gemma is a freelance writer with a specialism in arts education, previously commissioned by a Channel 4 project to profile emerging cultural organisations and trends. She currently co-directs a successful non-profit Arts School.
Gemma writes a blog, Looking With My Eyes, alongside short and flash fiction.
Living in England's second city, Birmingham, with her long-suffering boyfriend and incredibly dull neighbours, Gemma loves stationary and people watching (not the neighbours).
Follow her on twitter @gemma_corden and visit her blog www.lookingwithmyeyes.blogspot.co.uk
Category: Contemporary Women Writers, On Writing