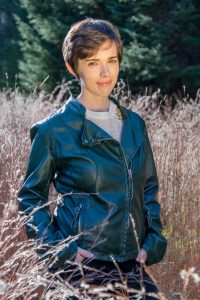 My feet are tired. I've been standing in front of a whiteboard most of the day, trying to tease apart strands of story in the novel I'm working on. Working like this is new to me, but I really like mapping out the book in this tactile way. It reminds me of playing music. I feel a little bit like I'm putting a symphony together (a limping, rather bewildered one, at the moment). I'm not just looking for misplaced details; I'm studying the arc of the whole book, trying to make sure each note builds upon the next, hoping the reader will entrain with the song I'm making so deeply that the words and images hum in their own skin. I'm looking for the story's resonant tone.
I'm a writer by vocation, and a harpist by avocation.
I started playing the harp at age 10, a byproduct of my childhood obsession with Celtic mythology. (I may have been the only kid in Wisconsin, if not the entire Midwest, who proudly owned—and read—a copy of the Mabinogion.) I began to write stories at about the same time, which was in turn a byproduct of all the reading I did. Writing has always been my first passion, and my love of music has supported that over the years.
After college, I faced some health issues, and as I recovered, I wanted to both give back to all the people who had helped me, and also pay it forward. I don't have a lot of practical skills, but my harp music has been known to make people feel good. So I pursued a certificate in harp therapy (from the International Harp Therapy Program), which allows me to go into hospitals, nursing homes, support groups, and the like, bringing music to aid healing and lift spirits.
In IHTP, we explored a concept called resonant tone. This is the musical mode or key in which a person can most deeply relax and heal—a frequency that is unique to every individual. You can sometimes visually witness this phenomenon through the relaxation of shoulders or the deepening of the breath. Some therapeutic harp practitioners can deduce resonant tone based on the dominant note they hear in a person's speaking voice.
You can recognize it in yourself perhaps by feeling a softening in your heart region, an instinctual comfort. If you play an instrument, you may find a certain note hums through your entire body.
This may sound woo-woo, but all the cells in our bodies do respond to sound vibration. We are large, complex, thinking resonators. As Christina Tourin writes in Cradle of Sound, "As a result of resonance, music has the ability not only to change brain waves but to profoundly affect other bodily states and functions, as well."
If people have a resonant tone, do stories? Stories are fundamentally about people, so I suspect they do. They might not have a tone that heals them, but the right sequence of notes will allow the story to blossom in ways even the author may not expect. My goal as a writer is to find the heart of the story. To strike the right series of notes. If I do, I can feel it in my blood and bones; it is both a gentle knowing and a fiery certainty. Once you find that nugget of emotional truth—the kind that rings in your own writer's heart—you don't lose it. It becomes the leitmotif of your work.
Similarly, as readers, do we deeply synchronize with a book the way we do with music? Once a story draws us in, it takes up residence in our imaginations. When we really love a story, breaking out of its rhythm—to go to work, say—can be almost painfully disruptive. A book we love lingers in our heads, not only the story and characters, but that ineffable quality called narrative voice. As a young writer, when I read work I really admired, I instinctively imitated it. I felt the author's voice so potently I wanted to fuse it with my own.
Authors use sentence structure in ways that imitate music—long rhapsodic paragraphs of description to feed our mental images, or short bursting sentences to convey a sense of foreboding or danger.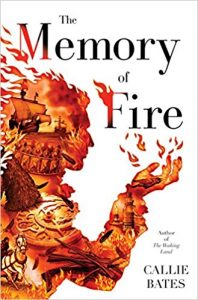 There's a reason why a beautifully turned phrase can speak so profoundly to us; it resonates, one might say. Much writing instruction focuses on improving the visual qualities of one's work so the reader can picture scenes in their head, but I would argue that we are sonic creatures as well. Sometimes I can remember the exact song I was listening to when I read a book—the sound of the book and the music have blended in my memory.
In the same vein, many writers can't listen to music with distinct lyrics while writing. They need to "hear" the story in their heads. Instrumental music, like a film soundtrack, can however put the writer in the right mood for the scene.
Coming back to my whiteboard, I've drawn a vigorous, looping line to represent the main character's emotional arc. It looks like the contours of a river, or a sound wave. Rivers flow into the sea; songs flow into our hearts. Books flow, too. Our job as writers is to find the inexorable movement of story that captures the reader's imagination, and their heart.
—
Callie Bates is the author of THE WAKING LAND, an Indie Next and Library Reads pick, and its forthcoming sequel, THE MEMORY OF FIRE, second in a planned high fantasy trilogy. She is also a harpist and certified harp therapist, sometimes artist, and nature nerd. When she's not creating, she's hitting the trails or streets and exploring new places. She lives in the Upper Midwest.
Follow her on Instagram @callie_bates, Twitter @calliebywords or visit her website at calliebates.com.
About THE WAKING LAND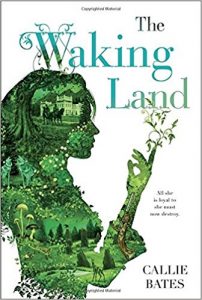 In the lush and magical tradition of Naomi Novik's award-winning Uprooted comes this riveting debut from brilliant young writer Callie Bates—whose boundless imagination places her among the finest authors of fantasy fiction, including Sarah J. Maas and Sabaa Tahir.
Lady Elanna is fiercely devoted to the king who raised her like a daughter. But when he dies under mysterious circumstances, Elanna is accused of his murder—and must flee for her life.
Returning to the homeland of magical legends she has forsaken, Elanna is forced to reckon with her despised, estranged father, branded a traitor long ago. Feeling a strange, deep connection to the natural world, she also must face the truth about the forces she has always denied or disdained as superstition—powers that suddenly stir within her.
But an all-too-human threat is drawing near, determined to exact vengeance. Now Elanna has no choice but to lead a rebellion against the kingdom to which she once gave her allegiance. Trapped between divided loyalties, she must summon the courage to confront a destiny that could tear her apart.
Category: Contemporary Women Writers, How To and Tips