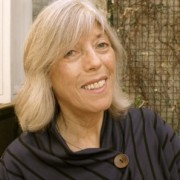 Famous authors are often distinguished by horrific childhoods, intensive suffering, depression or desperation. Think Hemingway, Fitzgerald, Wolff. Memoirists notably mine their traumas like gold, exorcising demons along the way. Of course, conflict is the core of storytelling, and emotional conflicts are fiction's treasure, but do you have to be miserable to write great fiction?
Novelists imagine our characters' heartache. We create suffering. We struggle through the writing regimen, and nagging anxieties about our futures, but our lives do not have to be monstrous. In fact, I think stable lives may be better for writing, permitting a blank slate of sorts. If we want our characters to shine, we have to get out of our own way.
My younger daughter displayed unusual writing talent as a child. Teachers marveled at her descriptive prose and remarkably sophisticated metaphors. She constantly scribbled phrases and poetry on notepads scattered around the house, I still have a trunk filled with them. We were all certain she would be a writer. And then she read A Tree Grows in Brooklyn and The Diary of Anne Frank, among others, and cried to me one day, "Mom, how will I ever be a great writer? Nothing bad ever happens to me."
Fiction is meant to be invention. Yes, our stories must feel authentic, and because human suffering is as much a part of our lives as the rising of the sun, stories feed on sorrow and struggle. However one does not have to perpetually suffer to write, or to create any art form. We have all known difficulties, or we wouldn't be human. We can project from what know, and, if we pay close attention, use what we observe.
Joyce Carol Oates imagines stunning scenarios based on tidbits in the newspapers. Carol Shields wrote "The Stone Diaries" based on one line in an obituary. Elizabeth Gilbert just published "Signature of All Things" inspired by female botanists in the 1800's. What infuses their fiction is compassion, and the critical writing question: what if?
Tolstoy had a large loving family, it was the vodka, and his idealism, that fueled his imagination. Dostoyevsky, yes, he had his share of woe, and behaved badly, and we all know about Edgar Allan Poe, but writers do not have to be addicts or suffer bi-polar disorder either.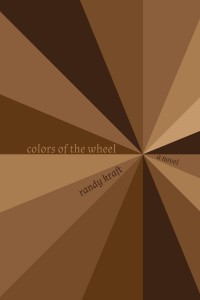 When I started writing thirty years ago, I was unhappy in my marriage, I was still struggling with the premature death of my mother and with an angry father. I couldn't see beyond myself. My struggles bogged down my writing, too trapped by my own despondency to create good fiction.
It is infinitely preferable to draw wisdom from past hurts and pay attention to the sadness that exists everywhere, hard to miss. We don't have to beat our breasts or take drugs or toss and turn at night at write. Bad things don't have to happen to write fiction.
These days, I am a happy woman. My daughters are thriving, I am blessed with wonderful friends and colleagues, I live in a beautiful place where I breathe clean air and have fresh water, I'm healthy, and I read and write every day. I'm out of my own head and out of my own way. The writing is all the better for it.
—
Randy Kraft is a freelance writer and book reviewer. Born and raised in New York City, she currently resides in Southern California. "Colors of the Wheel" was published in January by Infinity Press. Told as intersecting fictional biographies, the novel explores the challenges of being brown in a black and white culture. Randy blogs at randykraftwriter.blogspot.com and Tweets about reading and writing @ocbookblogger.

Category: Being a Writer, Contemporary Women Writers, On Writing