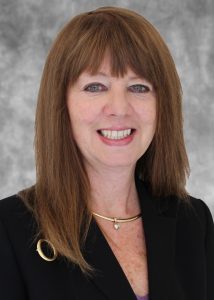 Well, I've done it.  I fulfilled a lifelong dream. My first novel, Hostile Takeover: A Love Story just published. It took me a number of decades to get around to doing it as life and work got in the way. In fact, it took so many decades that the book comes out the same year I chalk up one of those big, important, not-said-out-loud birthdays.
But here's the thing: I don't feel old, I feel reenergized by doing something I always wanted to do. How wonderful to get to this point in my life where I can greet each morning with such joy and anticipation of what the day will bring.
I spent more than 30 years working in corporate communications for some wonderful companies; I even was an officer at a few, but that represents the old me. The new me is someone different, certainly older, perhaps wiser and more capable of achieving my dream.
I remember I started writing a book in my twenties—it was awful!  I had to throw it away, and I thought perhaps I didn't have the talent.  Over the decades, I stored ideas for books in my head; I never made any notes. In all my jobs, writing was at the core at everything I did, so I worked to hone my skills over the years.
After I left full-time corporate life behind, I wasn't sure how to start the book, so I just did—typing page one, chapter one, and began writing. Amazingly, it worked. Even better, I loved it. Listen, my book isn't Dostoyevsky, it's a beach read, but still….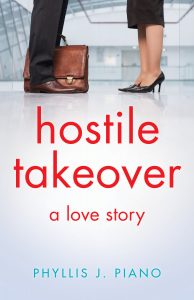 Every writer is different, but I found that for me, calling upon my experiences and lessons learned over the years—good and bad—were central to my writing. I guess that's why I couldn't start in my twenties as I needed to live more of my life before starting to create my novel.
It's a different life now—no stress-filled days packed with back-to-back meetings, where 5 a.m. meant it was time to get up and hit the shower before work. My "office" is a comfortable chair, where I put my computer in my lap and start tapping away, not always knowing where the story starts or ends.
It's not like there are no stresses in my post-corporate life; there certainly are as I must tackle new challenges. Working with my publisher, I've established a website to help promote the book. When it was done, the young millennial patiently walked me through how to go in the back end to maintain the site, as it would be up to me now. It scared me to death, but also tickled me—in my corporate jobs, I had responsibility for the company websites, but had never had to maintain and refresh it myself—there was a team for that. I felt so proud of myself when I posted the first update on my own. Who says you can't teach an old dog new tricks?
I also taught myself how to make artisan bread, creating my own sourdough starter from scratch. The house smells wonderful when I am baking my bread—a fantastic aroma to to surround me while crafting a story.
Tackling new things has been fun. I guess that's my message—new beginnings and dreams are not only for the young. Even us oldsters have a chance of achieving them, as age is only a state of mind.  Isn't that the best?
—
Phyllis Piano spent more than 30 years working in Fortune 500 companies, serving as an officer in several.  She is a member of the International Advisory Committee of APCO Worldwide. Her first novel, Hostile Takeover: A Love Story, published on October 4.
 Find out more about her on her website http://phyllispiano.com/
Category: Contemporary Women Writers, On Writing