Which was your favourite fairytale? I was asked this question by a Transactional Analyst when I was a training to be a relationship counsellor. His message was that these tales – made familiar to us as children – help to make us into the people we are. I've since realised that they also shape the plots of novels.
Fifty Shades of Grey is Cinderella, with handcuffs substituted for a glass slipper. The novels of Kathy Reichs and Jessie Keane can be seen as interpretations of Bluebeard, while Barbara Taylor Bradford swaps an expanding retail empire for Jack's sprouting beanstalk in her books about Emma Harte.
Later, at a different workshop, I learned that stories can be used to powerful effect. The psychotherapist Pat Williams tutors a session called 'stories that heal.' She believes that metaphors, images and stories can build an expectation that problems can be resolved, while bypassing a natural resistance to change. I used Pat's techniques when working with a young mother, whose child-rearing was so chaotic that the Local Authority was seriously concerned.
Instead of being directive, I made up a tale about a prince who returned to his kingdom seeking a bride. He chose not the rich princess, but the daughter of the castle-keeper, because she'd carefully tended a small plot of garden, so that in time it would bloom with beautiful flowers. By weaving in small details such as the same hair colour I led the young mother to unconsciously link herself with the fictional girl.
John was another client. His childhood memories of abuse from his family were intrusive and he'd missed out on large chunks of schooling. He didn't want to talk about his suffering – he wanted a way out. He was in debt, he was being threatened with homelessness and he had no qualifications. I told him he possessed something very precious; he had youth, a gift beyond price. I told him stories of war heroes and other tales of resilience. By so doing, I convinced him that he had the capacity to turn his life around.
John messaged me this week, to wish me a happy new year. He now runs a successful business. It's doing well – he's taking on more staff. His call prompted me to think again about Pat's workshop. In the session, she'd asked us to remember a favourite childhood book. Straightaway, I thought of 'Greenmantle,' by John Buchan. It was a novel that belonged to my grandfather, and he must have given me his copy, because I certainly read it more than once.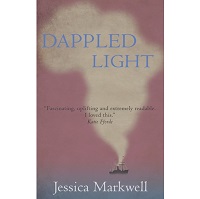 Ours was an isolated childhood, growing up as we did in a farmhouse with few other children around and a parent who didn't drive. For my sister and I, books were our escape. We didn't just read them, we lived them, riding the Prairie alongside Susannah and her Mounties and swinging alongside Katie when She Did What She Did. I must have been around ten when I discovered Sandy Arbuthnot, who disguises himself as the mysterious Greenmantle. Good-looking, brave and principled, the aristocratic adventurer could speak many languages and could effortlessly assume different identities.
The Honourable Sandy had only one weakness; his attraction to the German spy, Hilda von Einem almost led to his death. This mixture of courage, adventure and vulnerability to women characterised heroes of other books plucked from my grandfather's shelves. Brave Harry Feversham from AEW Mason's The Four Feathers is hopelessly in love with his Eithne and H Rider Haggard's Leo Vincey is captivated by She.
A few years ago, I read the biographer of a Victorian explorer, engineer, missionary, and doctor called James Stewart and became fired with a desire to write his story. I read his biography as he was married to my great great aunt. I'd been intrigued by family letters I'd inherited which gave an account of a bitter family feud which led to blackmail and physical assault.
It's only recently that I've realised the similarities between Stewart and the fictional heroes of my childhood. Stewart was brave – for example he paddled down the Zambesi surrounded by crocodiles, and he was deeply respectful of different cultures. He was a consummate linguist, a mathematitian, a botanist, a politician, an industrialist, and he was determined to make a better world, for he was blazingly right-minded. Like my fictional heroes Stewart's one area of weakness was women. His liaison with Mary Livingstone, wife of the explorer was considered far too close and the consequent scandal was almost his undoing.
Add in the fact that he had charm and good-looks (the actor Hugh Grant is his great great grandson) and it's no wonder that I felt powerfully drawn to tell James Stewart's story. I chose to do so in novel form. My book, Dappled Light was published by Matador in November 2013.
—
Jessica Markwell was born in Ghana in 1954. After graduating from Manchester University with a degree in Medieval Studies, she worked as an archaeologist, a nurse, a midwife and a family mediator. She completed an MA in fiction writing at Middlesex University, and now lives high on a hillside in mid-Wales with her husband and two chocolate Labradors.
Find out more about her on her website www.jessicamarkwell.com and follow her on twitter @JessicaMarkwel1
Category: Contemporary Women Writers, On Writing