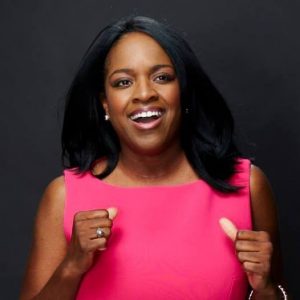 The books of my youth erased me. Growing up, I read Nancy Drew mysteries long past my bedtime. I owned all the hardcover, yellow-spine books about the exploits of the young detective. I idolized my namesake driving her blue convertible through the idyllic town of River Heights with her red hair blowing in the breeze.
Still, very few books back then told the stories of young women who looked like me – black with a kinky Afro taking bumpy rides on the city bus on Chicago's south side. Where were the descendants of slaves – bold, resilient and strong – the people like me whose very skin was still a scarlet letter?
In that question, I found my purpose as a writer. Dig deep to find yours. Why do you write?
The rhythm of language entrances me, the way words and sentences feel on my tongue and come alive on the page excites me. The love of craft engages my creative self, but that's never been enough.
In recent months, I've thought carefully about my novel's significance in the world, its place in the canon of literature. That may sound presumptuous, the height of conceit for a yet-to-be-published author. However, I believe that your "why" as an author is what will carry you through the days when your story feels flat and your narrative resists the pull of your imagination.
There are days now when I feel helpless, retreating within, unsure of my place in a nation so deeply divided by race, gender, class and all the isms that threaten to break us. But then I think about the characters in the novel I'm writing – proud black people who are engineers and auto workers and hair stylists, all fighting for their piece of the American dream alongside their white neighbors in a dying factory town.
The characters are nuanced with wants, needs and biases that make them fully human. They're both good and bad, not easily categorized, their complexities not fitting easily into the confines of our socially constructed boxes.
A few years ago, when I began an early draft of this novel, I met James Anderson, author of The Never-Open Desert Diner, at a writing conference. We were classmates and he was taken with my characters. I still remember the parting advice he gave me at the end of our week-long workshop. He said, "Only you can breathe life into those characters. If you don't, they'll languish on the side of the road and their stories will never be told."
I didn't forget that advice because it was empowering. In a world that sometimes strips us of our agency and demeans our humanity, there's power in the stories that only we can tell. The novel you're writing wouldn't be possible without your spirit, perspective and lived experience. We need your stories to make us think and laugh and empathize, and see ourselves and each other in new ways. How is the world richer and better for having your voice in it?
The novel I'm crafting gives me reason to stand up on the inside, fierce and fearless in a way I've never known, to tell my story, my truth, in a voice that's uniquely my own. It may be naïve to expect one book to change the world, but I believe it can leave a crack in the edifice of bigotry.
The most significant novels I've read in recent years came from authors who wrote about isolation, belonging and identity, often offering the perspective of those on the outside looking into new spaces. In Americanah, Chimamanda Ngozi Adichie introduces us to the politics of love and race as a young couple traverses two worlds – Nigeria and America. Celeste Ng explores cultural alienation through the eyes of the U.S.-born descendants of Chinese immigrants in Everything I Never Told You. And then Jacqueline Woodson transports us to the 1970s in Another Brooklyn where friendships among black girls fracture and endure during times of horror and hope.
In interviews I've read from each of these authors, they're all exploring issues that inspire their passion, trying to find meaning in life's complexities. What are you struggling to understand about human nature, society at large, families, or maybe even yourself? Your purpose as a writer likely lies with the questions that keep you up at night more so than the answers to them. The answers are rarely easy ones, but the joy for me comes from exploring the endless questions through the lives of my characters.
Giving a voice to those on the margins through fiction is my purpose. You may not empathize with me if you don't know me. You'll never know me if you don't see me. It's my job to bring the most vulnerable among us out of the literary shadows to be heard and understood.
What's your purpose as a writer?
When you're stymied by word count goals, plot holes and writer's block, remember why you write. Find your purpose as a creator and let that be your anchor, the engine that drives every word on the page.
—
Nancy E. Johnson is a senior communications leader with an Emmy-nominated, award-winning journalism background. She contributed to O, the Oprah Magazine which published her personal essay in the November 2015 issue. Nancy serves as secretary for Mystery Writers of America Midwest Chapter and was a finalist in the Women's Fiction Writers Association's 2016 Rising Star contest and one of the winners of Writer's Digest's "Dear Lucky Agent" contest in 2016 for literary, upmarket and book club fiction. The Chicago native is writing her first novel.
Category: How To and Tips