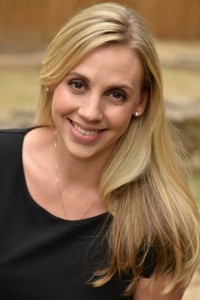 Since graduating college, I've been a magazine journalist. The first half of my career I spent on staff as an editor at various women's magazines, the second half as a freelance writer. I have loads of advice to share for the newly graduated who have the same dream I did — to see your name on the masthead of a national magazine — and I'll readily dole it out to anyone who asks.
But last year, when I found out that my first novel was going to be published (which was also a lifelong dream come true), and someone asked me "How'd you do it?" I stopped short. Because the answer that popped into my head was: I don't know.
Writing is hard. And though I've ostensibly been making up stories since I could speak, and have now collected a hard drive full of finished and unfinished manuscripts that date back to middle school, I really have no idea how to explain to someone else how to write fiction. Do I tell them about the days that I just stare at a blank screen, my brain working overtime to decide what my protagonist will do next?
Or the days that I use the delete key 95 percent more often than any other key on the keyboard? Or the days that I call my sister in a dead panic because I'm sure the 50,000 words I've written are such drivel, I can't believe I've spent months typing them out?
Fortunately, when asked, I don't say these things out loud, lest everyone know how neurotic I really am. Instead, I clear my throat, put on my best I–know-everything-there-is-to-know-about-writing-fiction face, and then tell them my favorite five pieces of writing advice — as told to me by other people.
Here they are.
Throw up all over the page. Not literally, of course. But with words! My publishing mentor and longtime friend Rich Barber calls the first draft "vomit copy," not because it's terrible — although, on second thought, maybe exactly because it's terrible — but also because if you hem and haw and wait until you have the perfect sentence crafted in your mind to write, then you'll never write.
Take it from me, as I tend to write and edit at the same time, making the birth of every single word a torturous event. But the few times I've been able to let go have been very freeing, and I strive to get better at vomiting my copy every day. (Gross.)
Limit your social media. I got this very practical piece of advice from Catherine McKenzie, my favorite Canadian (after Ryan Gosling, obviously) and author of four books, including her latest, Hidden. When I sold my book, I wanted to know what I should be doing marketing-wise, etc. to help promote it in the year-and-half wait I had until publication.
Mainly, I needed a blog, right? DOESN'T EVERY WRITER HAVE A BLOG? Her answer? No. And furthermore, she said she tries to allot just an hour a day to interact with readers on Twitter and Facebook because her main job isn't to be The Queen of Social Media, but to write. It's something I remind myself of daily when I begin to get lost down the rabbit hole of the Internet, and I really should be writing.
Don't buy a big desk. My favorite book on writing is coincidentally named On Writing, by Stephen King. In it, he tells the story of how in the beginning of his career he went out and bought a massive oak slab desk and put it directly underneath a skylight in his study, because he was a Writer.
Six years later, he got rid of it, bought a small, simple desk and shoved it in a corner. He's been writing at it ever since. I like this anecdote mostly because it made me feel better about working in an armchair with my laptop propped on my knees, while watching my kids watch Sesame Street as I write.
But also because I think the over-arching message is that the writing is always the most important thing, no matter how successful (or not) you are. And all you really need is a computer. Or a typewriter. Or a pencil and paper. What you don't need is a big desk. Or a writer's studio in a treehouse, no matter how very cool it may — OMG, I NEED IT.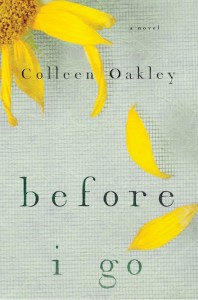 Challenge yourself. My second favorite book on writing is Ann Patchett's This is the Story of a Happy Marriage. Because, Ann Patchett. And also because she verbalized something that I had already intuited, which made me feel smart.
She says to challenge yourself with each novel. When she wrote Bel Canto, she didn't know anything about opera. Nothing. Not a thing. Yet, she wrote Bel Canto.
The first full book I wrote (also known as The Book That Will Never Be Published) required no research and was basically a thinly-veiled account of my life and thoughts and blah-blah-blah. I'm not very interesting, hence the book wasn't very interesting, hence it did not sell. So for my next book (which is really my first book, since it will be the first book of mine to be published. Confused, yet?) I tackled something I know nothing about: cancer and dying young. I had to do a lot of research and go to very uncomfortable emotional depths. It was a challenge. But it was worth it.

Just keep writing. Even when you want to crawl into a hole and cuddle with a bottle of Jose Cuervo and a box of Kleenex. Maybe, especially when you want to crawl into a hole and cuddle with a bottle of tequila and a box of Kleenex. When The Book That Will Never Be Published was out with editors and months were passing with radio silence, I reached out to Allison Winn Scotch, author of The Theory of Opposites (and four other wonderful books) to talk me off the ledge.
What if it never gets published? I typed to her, in between tequila shots. Her response: It's not the end of the world. She was right. It wasn't. She also recommended instead of waiting for the phone to ring, I get to work on something else. So I did. And then I sold it. And I drank tequila in celebration instead of misery.
There are hundreds of other wonderful pieces of advice that I've gotten from editors, websites, Twitter and my mom, but I'd like to end with a piece of advice Dr. Seuss: "You can get help from teachers, but you are going to have to learn a lot by yourself, sitting alone in a room."
In other words, study writing, read your favorite authors, gather ye mentors around you, but remember, the only way to be a better writer is to write. Preferably at a cheap desk.
—
Colleen Oakley's debut novel Before I Go will be published in January 2015 (Gallery/Simon & Schuster). She's the former editor-in-chief of Women's Health & Fitness and senior editor of Marie Claire. Her work has been published in The New York Times, Redbook, Parade, Ladies' Home Journal, Fast Company, Martha Stewart Weddings and Health. You can find out more at her website www.colleenoakley.com, or follow her on Twitter and Facebook.
Category: Contemporary Women Writers, How To and Tips