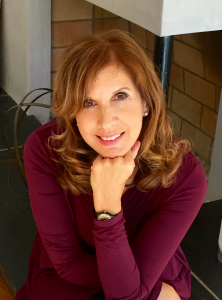 Both the camera and creative writing offer us a lens into our humanity. Every story is a snapshot of a time, place or person, and every photo has a story to tell. For me, photography and writing have always gone hand in hand.  They are the push and pull of my daily routine, the way I think, and the way I look at the world.
I've found that photography is a great way to jumpstart some of the well-known building blocks of creative writing, such as theme, structure, point of view, characters, setting, conflict, internal monologue, dialogue, and metaphor. It's led me to develop some easy and fun exercises that can be used to help temper writer's block, whether you're a seasoned writer or a high school student who hates to write an essay.
Premise and Theme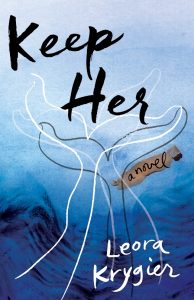 First off, review all the photos that are already on your camera phone to see what attracts you. Use the zoom features on your screen to enlarge faces of family and friends and look for expressions and body language. What do you see now in the photo that you might have missed before? If you could shoot a do-over, how would you take the photo today?
Write – the three main themes that best describe the photos you've taken. Do your photos revolve around the themes of family? Friends? Vistas? Pets? The same things that attract you as a photographer are connected to the themes you use as a writer. Explore why these themes draw you.
Structure
Take a photographic journey to a familiar place, your favorite hangout, a coffee shop, library, basketball game or concert. Snap fifty pics of your workstation, office, or classroom. Don't self-edit or censor as you shoot. Then choose your ten best photos and put them in a sequence, chronological or otherwise.
Write  – the sequence and explain why you chose to order them in that particular way. Do the ten photos tell a story? Are there parts of the story that are missing? What photo would you add to make the story complete?
Scene Setting and Grounding
Bring your camera to a "photo-worthy" spot or occasion– a birthday party, vacation, park, the beach, flea market, sports venue, landmark or architectural monument. First, take a close-up of the people involved. Then take the exact same shot but this time, include the background.
Write –  what important information or insight does the background give your viewer/reader? Is there something about the place or setting that makes the people in your photograph behave differently?
Conflict
Take your camera to a place outside your photo-comfort-zone, a place you wouldn't normally think is "photo-worthy." This could be a car wash, laundry mat, gas station, or parking lot.  Look for the beauty or ugliness in mundane, everyday objects such as a crushed soda can on the street, or a dull post office. Find the ironic nature of these objects and locations.
Write – how do you feel when you are forced to think outside of your usual box to solve a problem? Upset? Invigorated? Overwhelmed? What triggers discomfort and conflict in you? Problems or conflicts make a story a page-turner. How is your character solving his or her problem? Will she overcome? Do you even want her to?
Internal Monologue
Take a string of selfies. Experiment with the angles, a selfie stick, the times of day, mirrors and locations.
Write –  First, answer these internal monologue questions: Do you like or hate having your photo taken? Are you self-conscious? Do you look straight into the camera or away? Do you prefer one side of your face? Next, pretend the person in the photo isn't you. What does the photo tell you about him/her?
Dialogue
Be a tourist in your own city. Take a bus tour and gain perspective by seeing what other people see in the city or town you take for granted. Take the same photos they take. Listen to their conversations and jot down some of these conversations.
Write – what were your experiences as a tourist? How does it feel to step into someone else's shoes and see your city with fresh eyes? What was the tone in their voices? Were they animated and excited? Were they understated? What was their body language as they were speaking with one another?
Finally, "show, don't tell," is one of the core principals in all creative writing, and advises to write in a way that the reader experiences the story through characters, actions, thoughts, senses and feelings rather than explanation. Think of your smart phone as your tool to access that essential part of storytelling.
So, are you camera ready? Take that picture – then write, write, write!
—
Leora Krygier's first YA novel, When She Sleeps (Toby Press), was a New York Public Library selection for "Best Books for the Teen Age." Her second YA novel, Keep Her (She Writes Press) is out September 6, 2016. Leora currently lives in Los Angeles with her husband.
Find out more about her on her website http://leorakrygier.net/
Follow her on Twitter @leorakrygier
Category: Contemporary Women Writers, How To and Tips