Someone in my writing group recently sent his first chapters to five different people … and got five very different responses. The result: he's more confused than ever.
Beta readers—those readers you trust your manuscript to before sending it out to an agent, editor, or publishing house—can give valuable feedback. They read with more distance than you do, and because of that they often point out problems or inconsistencies you've missed. I love my beta readers. But I've also had the experience of a careful reader giving me misleading (even hurtful) feedback—who hasn't?
Beta readers can be your friends or colleagues; they can even be the very agents or editors who will eventually work on the finished manuscript. I believe that the key to using a beta reader successfully is twofold: one, approach the right reader(s); and two, be clear on what kind of feedback you want.
Easier said than done.
How do you know which person will give you the most valuable feedback? First, look at what they read. It's very important to find beta readers who like to read books in your genre. When I wanted feedback for my novel, Thieving Forest, I knew I needed someone who understood both historical novels and women's fiction, since Thieving Forest straddles both worlds.
If you choose a beta reader who generally reads thrillers and your book is a character-driven literary novel, that reader will probably be impatient with your descriptive imagery and itch for more action. Their feedback will reflect this. Ideally, you want someone who has read so much in your genre that they have internalized its structure and rules; then, if something feels off, they can point to it (even without knowing how to fix it).
Some writers avoid using other writers as beta readers. Why? Because writers are in the business of storytelling, and we all tell stories in different ways. Having a beta reader "re-write" your story is about the worst feedback you can possibly get. Sure, there are times when a specific plot element doesn't work, but there is a fine line between pointing that out and changing the story's trajectory.
Nevertheless, I've found that I feel more comfortable asking other writers to read my work for the simple fact that with them I can do an exchange: I'll read yours if you read mine. However, if I ask another writer to be a beta reader, I always first weigh how effectively that person is able to take off her writer's cap and put on her reader's cap when critiquing. Remember, you can always "test" a beta reader by giving her one chapter, or even one scene, of your manuscript, and see how her comments resonate for you.
I once tested a potential reader this way, a professional who came with great recommendations, only to find that she followed guidelines to which I didn't subscribe; for example, she claimed that that there was a "rule" against using parentheses in fiction (had she never read Kate Atkinson?). She might have been good for some writers, but our styles clashed.
Second, limit the number of beta readers. Some writers like to have an odd number of beta readers so that there isn't a "tie"—two readers think something works and two think it doesn't. Remember, everyone brings their own thoughts and experience to reading—it's one of the joys books give us. And it's a good thing if your manuscript is bringing up different ideas for different people. But not if all of them want you to change what is on the page accordingly.
Third, let all the comments sit for a while before integrating any of them into your work-in-progress. I've had the experience where I was initially put off by a comment and dead-set against it, only to find, weeks later, that I was still thinking about it. That's a good indication that the comment might be right. I've also had the opposite experience—something sits right initially but the more I think about it the less it resonates for this particular book. Trust your instinct. But also be open to changing your mind.
After you have done all you can to find yourself the right beta readers, you still might end up with comments that are more confusing than helpful. Here's where it pays to be proactive. Before you send your manuscript to your readers, write a list of specific questions. Are you worried that chapter three moves to slowly? Write, "Point out places where the story drags." Are you questioning where you began the story? Write, "Does the first scene catch your interest?"
Here's an example of some questions one author gave me when I was a beta reader for her manuscript:
Is the main character clearly defined and are you interested in her story?
Does the ending deliver on the novel's promise?
Was the ending satisfying?
Where did the story lag?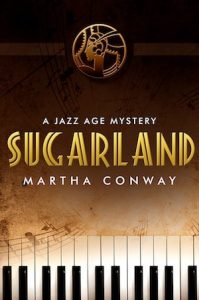 This helped me focus on the specific concerns of the writer, and I read her manuscript with these questions in mind. Of course, beta readers might (and probably will) also address issues you didn't ask about; some of these will be helpful and some not. But at the very least you should have their response to a particular issue that's been plaguing you.
Finally, as someone who has both been a beta reader and has received beta readers' comments, I try to use advice often given to parents: model the behavior you want to see. When someone asks you to be a beta reader, try to think what feedback you would want if the manuscript were yours. I always start with something positive and end with something positive. (I believe this is called the "feedback sandwich.") And I try to stay as specific as possible: I was thrown out of the story in this scene; or, I was confused by this paragraph.
The more I write, the more I admire other writers. It's hard work! There's a certain amount of tenacity, smart choices, long hours, inspired re-writes, and luck involved. We need a supportive community, that's for sure. And in writing as in life, it pays to tell others how they can best support us, rather than leaving it to chance.
Do you use beta readers? If so, how many and who are they? What pros and cons have you encountered?
—
Martha Conway is the author of Sugarland: A Jazz Age Mystery [Noontime Books], available via Amazon. Conway's first novel was nominated for an Edgar Award, and her second novel, Thieving Forest, won the 2014 North American Book Award for Best Historical Fiction. Her short fiction has been published in The Iowa Review, The Carolina Quarterly Review, The Quarterly, The Massachusetts Review, Folio, and other journals. She teaches creative writing for Stanford University's Continuing Studies Program and UC Berkeley Extension, and is a recipient of a California Arts Council Fellowship for Creative Writing. Born in Cleveland, Ohio, she is one of seven sisters. She currently lives in San Francisco.
Find out more about her on her website: http://marthaconway.com/
Follow her on twitter @marthamconway
Category: Contemporary Women Writers, How To and Tips