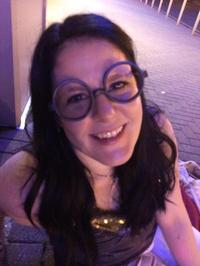 The publishing world is one of the biggest learning curves I have ever faced. Two years ago, or thereabouts, I grabbed a tatty old notebook that my kids kept stealing pages from, and a part chewed pen and I began to write. I really didn't know what I was doing, but I have learned a lot along the way and I would love to share with you how I went from clueless to (somewhat) clued up.
From the moment I put pen to paper, I knew that if I managed to write a story worthy of another's eyes, then I would self-publish it. I have nothing against traditional publishing, but my favorite author is self-published so I wanted to follow in her footsteps.
How easy it would have been to slap 'the end' on my first draft and hit 'publish', but I wanted to ensure that the book I put out was the best it could be. Have you ever had someone respond to you when you tell them you're a writer with 'I should write a book'? It seems that a lot people think writing is easy, that anyone could do it. It's not.
I had no concept of 'drafts'. At university, I wrote my essays and submitted them after running a spell check. I always got 1sts or 2.1's, so I could totally just write one draft and then run it through the spell checker. Oh, how naïve! Luckily, I joined a small critique group who not only explained the importance of drafts to me, but also went through my manuscript line by line. I lost count of how many drafts it went through.
At some point, they all just merged into one giant mess. Plot holes, tense confusion, passive voice—and would you believe, I even used the word lightening instead of lightning. I'm aware that I am pointing out some quite silly mistakes that I made, but how else does one learn without making mistakes? Those mistakes shaped me, moreover, they made me.
Had I been ignorant and unwilling to listen to the advice of my peers, maybe my book would still be out there, but it would be nothing to be proud of.
As each month rolled into the next, my knowledge grew, but it didn't end when I had the finished, edited copy in my hands. Not only did I have to learn how to go about publishing my book, I also had to learn how to format for different platforms. Once again, I received help from someone who taught me the basics of formatting a manuscript. From there I went on to do it myself, and now I do the same for others.
So many people helped me, so I enjoy being that person for someone else.
I finally published my book via KDP – Kindle Direct Platform. This was relatively easy, the program KDP uses does all the hard work. CreateSpace I found a little more difficult. At the proofing stage I dicovered some blank pages, but by trial and error, and a lot of research, I fixed the problem. I then decided to add page numbers. This caused more blank pages, so again I had to figure out what I'd done wrong.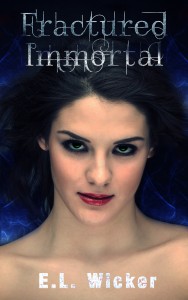 The internet is a fabulous research tool and I fixed my problem fairly quickly.
I had reached the stage where my book was ready. I self-published it and organized my own blog tour, which I couldn't have done without the help of the writing community. On the day I released my book, lots of people downloaded it—success! Kind of.
Once again, I found myself with yet more to learn, and for me this part caused more head scratching than anything else. Marketing, yuk. Another thing that I knew very little about. Once again, the writing community stepped up to help. Someone provided me with an extensive list of websites I could promote on, as well as which ones he found the most successful. I also found a great deal more through my own research.
As time passed, more people downloaded my book, reviews began to filter through, and I received a few kind messages from readers through my Facebook author page. I then received a request to co-write some short stories for a Shakespeare themed anthology, an opportunity I jumped at. Then, I received another request to read the slush pile for a pitch competition. All of these things blew me away, but my biggest shock came only a few days ago when an email landed in my inbox advising me that my book had been long listed under the Paranormal Romance category along with nine others for a SpaSpa award. I am still reeling from that.
Other than writing the initial draft, everything else I did, I couldn't have done without such deep support from the writing community. From my critique partners, editor and beta readers, through to the kind people who answered a random puzzled tweet that I put out, the support I received was heartwarming. The writing community really did shape me and I can never thank these people enough. I urge any writer who is just starting out, or maybe needs a little help with something to reach out, you never know who you'll find along the way.
My journey started with a clueless hobby, which over time, hazed into a clued up passion. There is still so much to learn. Each month brings fresh knowledge, and I continue to develop. I hope to do so until I have written my last word.
—
E.L. Wicker is the author of Fractured Immortal. She is also the co-writer of two short stories featured in the Shakespeare inspired anthology, Never Be Younger, due out in June 2015.
Twitter: https://www.twitter.com/elwicker
Facebook: https://www.facebook.com/elwicker
Blog: http://elwicker.com
Category: Contemporary Women Writers, On Publishing