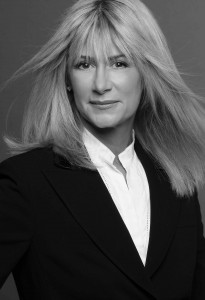 When I hear people say "no one is talking because they're all glued to their smartphones and computers" I totally disagree. In the world I live in I'm connecting with more and more and more people globally and IRL (In Real Life for those that don't know).
I've been at yoga workshops and had people say, "Hey, it's you… Stephanieyogini"… Nothing thrills me more than to meet the amazing people I've had the great pleasure to select to be around. I get to pick my tribe. I get to unfriend those that are haters. (my experience has been there are more haters on Facebook than other platforms) I love social media…
I teach a workshop at the Sedona Yoga Festival that is titled "Secrets of Social Media". There are tons.
When I launched a monthly wellness lifestyle magazine 15+ years ago I found out rather quickly (before Madonna and Howard Stern did, thank you very much) that you never needed to buy advertising ~ you just needed to be great at guerilla marketing. I couldn't afford marketing, so I HAD to get great at building my brand with zero dollars. I loved it. It was a skill I did not know I had. I was terrible at other things, like micro managing people (couldn't afford an experienced person to do that for me) and dealing with the stress of owning my own company.
I've taken all the things I loved about publishing a monthly magazine and dumped all the stress. I think…
I've decided to do the scariest thing imaginable – get a book published. I've got all of the content (interviewing 365+ yoga teachers from 40+ countries) and now I'm sending everything over to my book Sherpa, Linda Sivertsen.
In the interim, I've been building my brand in social media. I used myself as an experiment. I became a global influencer in the category of yoga within 6 months just using Twitter (@Stephanieyogini). Now I'm in love with Instagram.
Next I hope to "get" Pinterest – I don't get it yet, but I'm asking people smarter than me. There's lot of information out there. The key is to figure out what works and what doesn't very quickly so you don't waste your valuable time.
So here's my great fear. I've owned my own successful company, I've done amazing things helping other people serving on a film board, I worked with over 30 charities statewide when I had a publishing company (was even the Official Magazine of The Race For The Cure in my state) and… the mayor gave me an award "Health & Fitness Day"…. But I still am terrified I'll never get a book on the shelf in a library.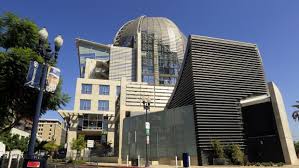 The new library in San Diego is amazing. I go there to write and stare at the "real" writers.
Award winning blog – check. Published in literary journal – check. Just profiled in a global magazine, Mantra Yoga + Health – check. Featured in a new book published by the editor of OM Magazine (leading yoga lifestyle magazine out of London) – check. Top contributor with amazing stats on LinkedIn. Check.
Author – no.
As a screenwriter I'm the most insecure person with the biggest ego. Finished six. Check. Submitted one to a contest – like Nichols (judged by THE Academy). No. Terrified that I'll never, ever get a film sold. If you look at the number of female screenwriters who are working in LA, you would be terrified too.
Back to the book…
Once I have a book in my hand. What do I do? I bet there have been a ton of great posts here about this and I just haven't seen?
Let's pretend that's not the case, because social media evolves day by day. Did you know right now Pinterest is the fastest growing social media platform?
Have  you done well on your own? Do you hire experts? Or do it yourself? Is it PR and/or marketing? I've heard that what I'm looking for from a publisher is distribution? Is that all I want from them as far as post-book-in-my-grubby-little-paw?
And here's my big asks: Does anyone have ANY CLUE how to get people to sign up for your writers blog? Is the key to still gather emails and send newsletter? And if so, how often? (I don't have time to read these myself – even from people I really like, so I think that's where I'm stuck)
Thoughts? Help… Please.
—
Coronado, California based writer Stephanie Spence is the former publisher of the award winning monthly wellness lifestyle magazine in Pennsylvania, Health & Fitness. Spence Communications, Inc. published numerous magazines and produced a short documentary film. Stephanie has worked in TV, films and radio and is currently finishing the Advanced UCLA Professional Program in Screenwriting. This mother of two spends her time writing, traveling, teaching yoga and.
Her philosophy and approach to yoga are unique and powerful drawing on her vast life experiences. Practicing yoga for thirty-five years has given her the great gift of balance. Her blog, one-with-life.com, is an expression of her love of yoga and love of life. Stephanie Spence is finishing her book on yoga which was inspired by a yoga road trip years ago. She's planning an around-the-world tour ~ #RoadTrip2.0 for 2016.
Category: Contemporary Women Writers, On Book Marketing