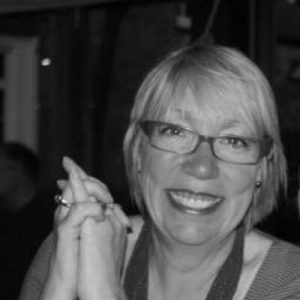 I wrote my first four novels without any outside input up to the point when I sent the second draft to a small group of pre-readers, made more changes and then on to my editor. Then I moved home from London to the English south coast and started work on novel number five, which became The Chalky Sea.
As soon as I moved here I sought out a writers' group. I knew no other writers in the town and reckoned this would be a good way to meet some – I'd known many in London. What I quickly discovered was that writers' groups are not for me. I can see how some people might find them beneficial, particularly starting out, but I found that most such groups cater for amateur enthusiasts rather than those who consider ourselves to be pro's and make our livings from writing.
Whilst I didn't join a group, I did meet a few like-minded individuals there. So, about four weeks later, I became a founder member of a critique group of professional writers, each keen to use the others as sounding boards, offer up some no-holds-barred constructive criticism and share marketing knowledge and experience. There are five of us – two indies, one hybrid, one trade published who is about to go hybrid by self-publishing her backlist and one editor who's working on a first novel.
We meet every fortnight in a large room of a seafront hotel, where we take turns to read aloud and receive feedback on the latest chapter of our respective books. Not everyone contributes every week – and we rarely get to cover the entire manuscript as we all write at different paces and that, combined with the fortnightly timing, means that some of us have finished one book and moved onto the next before everyone has heard the complete book.
A few days before each session, we email our chosen chapter (or occasionally a short story), so everyone has a chance to read it and make any notes and suggested corrections in time for the meeting.
In the meeting sometimes almost the whole two to three hours is taken up with the readings and critiques, other times we discuss marketing ideas, share industry gossip and generally have a laugh. People often arrive at the session with a question. What do I need to do to get the rights to my backlist from my publisher? Should I self-publish my next book or hang on for a trade deal? What do you think of my new cover design? How do I build up my social media following? Anyone else going to that conference?
The input on the works-in-progress is invaluable. There are of course routine corrections of grammar and spelling, and the comments such as "that sounds a bit clumsy" or "I read that a different way, I thought you meant…" – the benefit of fresh critical eyes (and ears), as well as spotting anachronisms or challenging historical, geographical or technical accuracy.
This week, using my own submission as an example, I benefitted from the following:
– A brief discussion on how a prosthetic leg would be attached to a World War 1 veteran. This has led me to do some more research and look for some physical examples.
– Marble plaques are fixed to the walls of a church but are not "hung"
– A character "pulled himself up" in bed – when surely he would have already been sitting up as he was eating breakfast in bed! This is the kind of silly little detail that it's all too easy to miss yourself but which can take a reader right out of the story.
– Discussions on shell-shock (When did it start to be called that and would people have spoken openly about it to someone they didn't know intimately?), the length of a woman's hemline in 1919 and the implications of a wooden leg on the ability to horse-ride.
–  One person had got the wrong end of the stick about something, necessitating  revisions to remove any ambiguity.
– Finally we talked about the choice of names of some characters – ranging from "no one was called that in those days" to "Jeremy Shipley sounds like Jeremy Fisher so I keep seeing him as a frog" and "Edwina doesn't sound very American to me".
Obviously comments don't always lead to changes (although most will). What they do is cause us to change the obvious bloopers, stick to our guns where we feel it appropriate and, in the case of the historical details, drive us back to do more some research. One of the most frequent outcomes can be summed up as "when in doubt, take it out".
As well as making all the useful suggestions, the group members are hugely supportive of each other. There is nothing like getting a big thumbs up for a piece of work, and on those occasions where there is a less than enthusiastic response, we can go away with a number of suggestions on ways to fix the problem. Individuals have often benefited from the encouragement of the others to carry on with a piece of work when they might otherwise have consigned it to the shredder – or conversely to abandon an already dead horse.
Writing is a solitary act and being part of a critique group offers camaraderie – it's great to have others to act as cheerleaders, sounding boards, allies and "critical friends".
One thing is certain. Our Friday afternoon sessions are something I always look forward to as a highlight in my week.
—
Clare Flynn is the author of five historical novels. After a career in marketing and management consulting she now writes full time and lives by the sea in Eastbourne. Her next novel, The Alien Corn, the sequel to The Chalky Sea, will be out early in 2018.
https://www.facebook.com/authorclareflynn/
About THE CHALKY SEA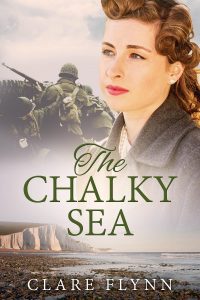 Two troubled people struggle to find their way in a turbulent world.
In July 1940, Gwen Collingwood drops her husband at the railway station, knowing she may never see him again. Two days later her humdrum world is torn apart when the sleepy English seaside town where she lives is subjected to the first of many heavy bombing attacks.
In Ontario, Canada, Jim Armstrong is debating whether to volunteer. His decision becomes clear when he uncovers the secret his fiancée has been keeping from him. A few weeks later he is on a ship bound for England.
Gwen is forced to confront the truth she has concealed about her past and her own feelings. Jim battles with a bewildering and hostile world far removed from the cosy life of his Canadian farm. War brings horror and loss to each of them – can it also bring change and salvation?
Category: Contemporary Women Writers, How To and Tips