"Anyway, it's not a bad book. I just felt like it was more fluff than anything else."
That is a direct quote from a Goodreads review for one of my books and it doesn't bother me at all.  Yes, you read that correctly — it does not bother me at all that  someone thinks a story I wrote is fluffy.
Here's why: I didn't intend it to be particularly heavy.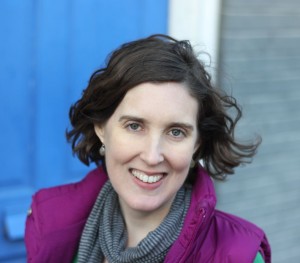 There are so many books that tackle abuse and alcoholism and loss and all the myriad ways in which our spirits can be broken into a thousand tiny pieces. And the authors who tell these stories do so in gut-wrenching, soul-expanding ways. We read the stories and are affected. We ugly-cry. We share them with our friends so that we can talk through the experience with someone else. We are changed somehow. These are important stories that need to be told and I am grateful to the authors that give them voice.
But I also feel like there are those times when life is heavy enough on its own and the last thing we want to pick up is a reminder of the weight. Right out of college, I worked at a shelter for the homeless for a few months and then transitioned into a 7 year career as a social worker. To be honest, the last thing I wanted to read before bed at the end of a long day was a book about sadness. I probably missed a lot of really, really deep and powerful books in those years, but I craved hope– without a side of despair. I wanted the happy endings that I knew first-hand didn't exist for so many of the people that sat across the desk from me.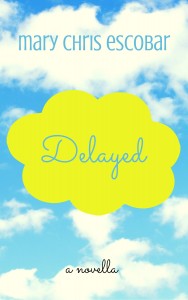 And when I started writing, I wanted to write the books I loved to read: light romantic comedies with hopeful endings. Call them escapist, call them unrealistic, call them fluff — it doesn't hurt my feelings. Sure I strive to write multi-dimensional characters. Yes, I want my heroines to stand on their own two feet and not need to be rescued by their love interests.
I most certainly strive to write a compelling plot and would love to be known for sharp, witty dialogue. These are the things I am constantly honing as a writer, but if my stories turn out a little more light and airy than others, I don't see this as an area for improvement. I've hit exactly the mark I meant to.
My book was "more fluff than anything else." Excellent. Sometimes you need a little marshmallow nougat to balance out that deep dark chocolate. There is plenty of room in the that sampler box of candy for all of us, and I'm convinced that every piece is exactly the thing someone is craving right now.
—
Mary Chris Escobar writes women's fiction. Her second novel, How to Be Alive was published in summer 2014. She lives in Richmond, Virginia in a renovated parking garage with her husband. You can read her "fluffy" novella, Delayed for free (available in e-book format at all major online retailers). While she doesn't actually like marshmallow nougat candies you can find her just about anywhere with good coffee or craft beer and also at marychrisescobar.com, and on Twitter @marychris_e
Category: Contemporary Women Writers, On Writing